Apple Watch GPS functionality target of latest Uniloc patent lawsuit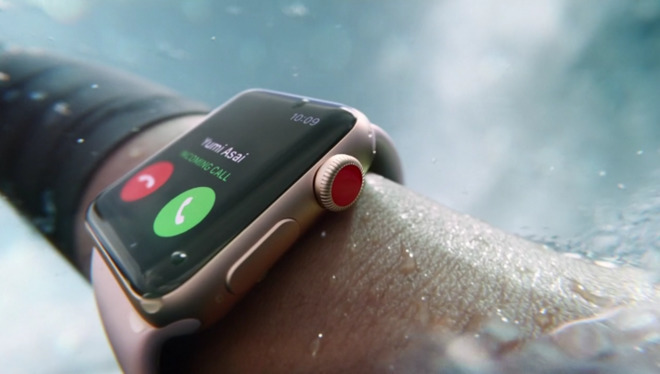 After a brief hiatus, patent troll Uniloc is back and looking to milk Apple for claimed damages and fees related to allegedly infringed patents, this time involving Apple Watch GPS functionality.
Filed in the patent holder friendly U.S. District Court for the Eastern District of Texas, Uniloc's latest lawsuit alleges Apple is in infringement of an exercise monitoring system patent invented by Paragon Solutions.
Invented by Jack Stubbs, who served as president of Paragon from 2000 to 2014, U.S. Patent No. 6,736,759 for an "Exercise monitoring system and methods" was first filed for in 1999 and ultimately granted in 2004. The IP describes a basic health monitoring solution involving a physiological monitor with GPS location capabilities and separate wearable display.
Like most recent Uniloc filings, today's complaint involves IP that changed hands within the past few months. According to the U.S. Patent and Trademark Office, the original Paragon patent was in July reassigned to a firm called Red Dragon Innovations, which transferred the property to Uniloc in August. Uniloc's assignment for Stubbs' patent application and grant was recorded on Oct. 2.
In its suit against Apple, Uniloc asserts the company's Apple Watch infringes multiple claims of the '759 patent, specifically those relating to geolocation capabilities.
The original Apple Watch relied on a paired iPhone's GPS receiver to pinpoint user location. With Apple Watch Series 2, GPS capabilities were brought onboard to power iPhone-free distance and pace monitoring features. Apple's latest Apple Watch Series 3 boasts an LTE radio, allowing for completely untethered location tracking.
Whether the '759 patent claims are applicable to Apple Watch and its various incarnations is unclear. The IP does detail a method of collecting GPS and physiological data, including heart rate information, via a wearable "acquisition unit" similar in scope to Apple's device. However, the IP deviates by splitting off the display unit as a separate module that can be worn on the body or mounted on exercise equipment.
With Apple Watch, the display, GPS radio, heart rate monitor and other necessary internal components are packaged in a single wearable chassis.
Today's complaint is the latest in a withering barrage of Uniloc lawsuits targeting Apple devices and technology. The non-practicing entity first filed suit against the iPhone maker in 2016 over four text messaging patents.
Earlier this year, Uniloc began a rapid fire assault, leveling patent infringement suits once every two or three weeks. The first of these more recent attacks came in April when the patent troll leveraged three patents against Apple Maps, Apple ID and remote software updates.
A suit in May used reassigned HP and 3Com IP to target AirPlay, autodialing and battery technology, while an action in June alleged infringement of IP developed by inventor Philippe Kahn. A month later, Apple was accused of infringing on three patents related to AirPlay and Continuity features.
Prior to today's complaint, Uniloc most recently filed suit against Apple in August, claiming the company's Apple TV Remote app for iOS infringes on a 3Com invention dating back to 1999.
Uniloc is one of the most active patent trolls in the U.S., leveraging reassigned patents or vaguely worded original IP against a number of tech firms including Activision Blizzard, Aspyr, Electronic Arts, McAfee, Microsoft, Rackspace, Sega, Sony, Symantec and more.
As with past complaints filed against Apple, Uniloc in today's lawsuit demands a court trial and seeks unspecified damages, reimbursement of legal fees and other relief deemed fit by the court.