Apple offers Walmart "everyday low cost" in IT savings. IBM estimates a deployment of 100,000 Macs [u]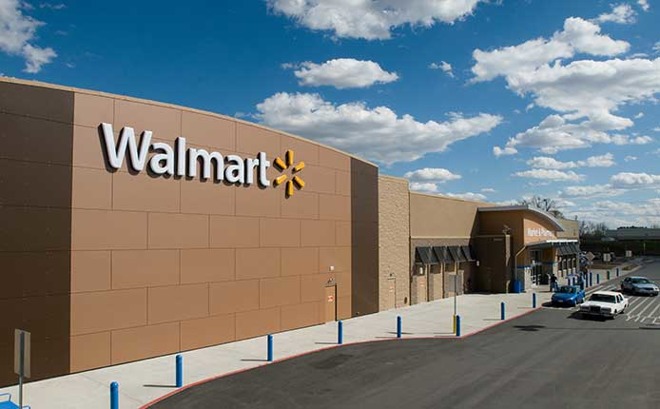 AppleInsider may earn an affiliate commission on purchases made through links on our site.
As the world's largest retailer, Walmart is known for its "Everyday Low Prices" slogan. It's now in the planning stages of implementing 'employee choice' computing options for its associates in an effort to reap long term cost savings while enhancing the productivity of its employees.
Walmart outlined its options for employee choice at this week's Jamf Nation User Conference, the largest Apple-focused IT event in the world, now being held near Jamf's headquarters in Minneapolis, Minnesota. [Update: article clarifies that no official employee choice plan or implementation dates have been outlined].
JNUC has previously gained attention for its previous years' presentations by IBM, where the global tech services firm detailed its own employee choice program after finding significant cost savings associated with employee migrations from Windows PCs to Macs.
IBM noted that PC users drive twice the number of support calls compared to Mac users, and that PC support tickets require desk side support by IT personnel five times as often. The company's own analysis showed that each Mac deployed saves the company $270 in support costs compared to a Windows PC.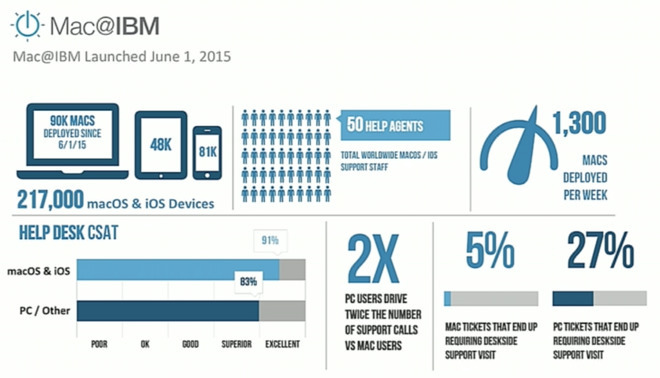 Walmart is a very different type of company, but has already found a significant drop in support costs among its current installed base of 7,000 Mac users, managed using Jamf Pro software and Apple's Device Enrollment Program. Walmart said it "offers a diverse set of tools to create the best digital experience for our associates so they can get their jobs done effectively"
Walmart's Technical Expert Miles Leacy (speaking below with Jamf CEO Dean Hager; Martin Lang of SAP; Ryan Kremkau of Capital One and Apple's Jeremy Butcher, on the far right) reported that across a similar set of users, Windows PCs generate about 60 percent of all support issues compared to 40 percent related to Macs.
Joe Park, Walmart's Senior Director of Associate Digital Experience said the company "offers a diverse set of tools to create the best digital experience for our associates so they can get their jobs done effectively." An earlier version of this report stated that Walmart "plans to roll out an expanded Mac choice program like IBM's," but although the company has consulted with IBM on offering a similar employee choice program of its own, Park specifically noted that "at this time no program has been rolled out."
Based on IBM's projections, the retailer could potentially end up with as many as 100,000 Macs by next year. Jamf noted that Macs could even become the default choice for new employees, given Total Cost of Ownership savings. Walmart does not have specific dates, details or plans for a "default choice," but clarified that it is currently "researching a choice program."
While Apple's premium Mac hardware typically costs more upfront than comparable Windows PCs, lower support costs, less expensive licensing fees, higher user satisfaction and higher residual value for reselling used equipment at the end of its scheduled use contribute toward what Leacy called "Everyday Low Cost" for Walmart.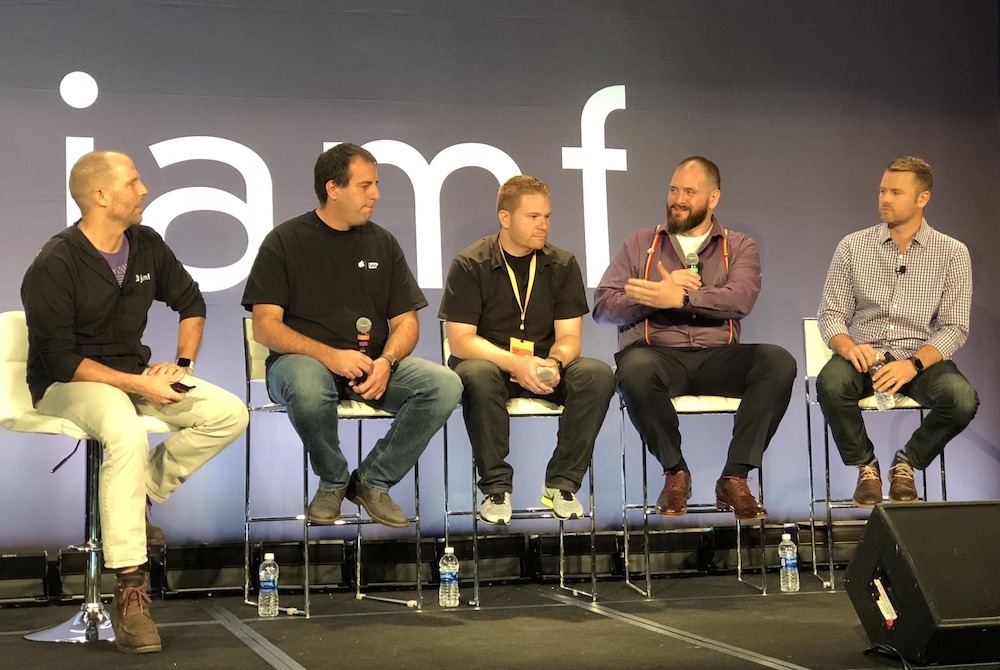 Beyond the potential for dramatically expanding the use of Macs internally, Walmart has long acted as a retail partner with Apple in selling iPods, iPhones and iPads. And while the two companies have also engaged in competition— including the retailer's effort to launch Walmart Pay and its acquisition of Vudu video streaming as a competitor to iTunes Movies— the two firms have increasingly collaborated.
Walmart can be expected to offer more details about its employee choice planning in the coming months. A series of other larger corporate users have addressed expanding employee choice programs like IBM's at JNUC, in addition to large consulting firms (including IBM and Deloitte) directly supporting the development of iOS apps for their clients.