iPhone X tips: Miss the home button? Here's how to add a virtual one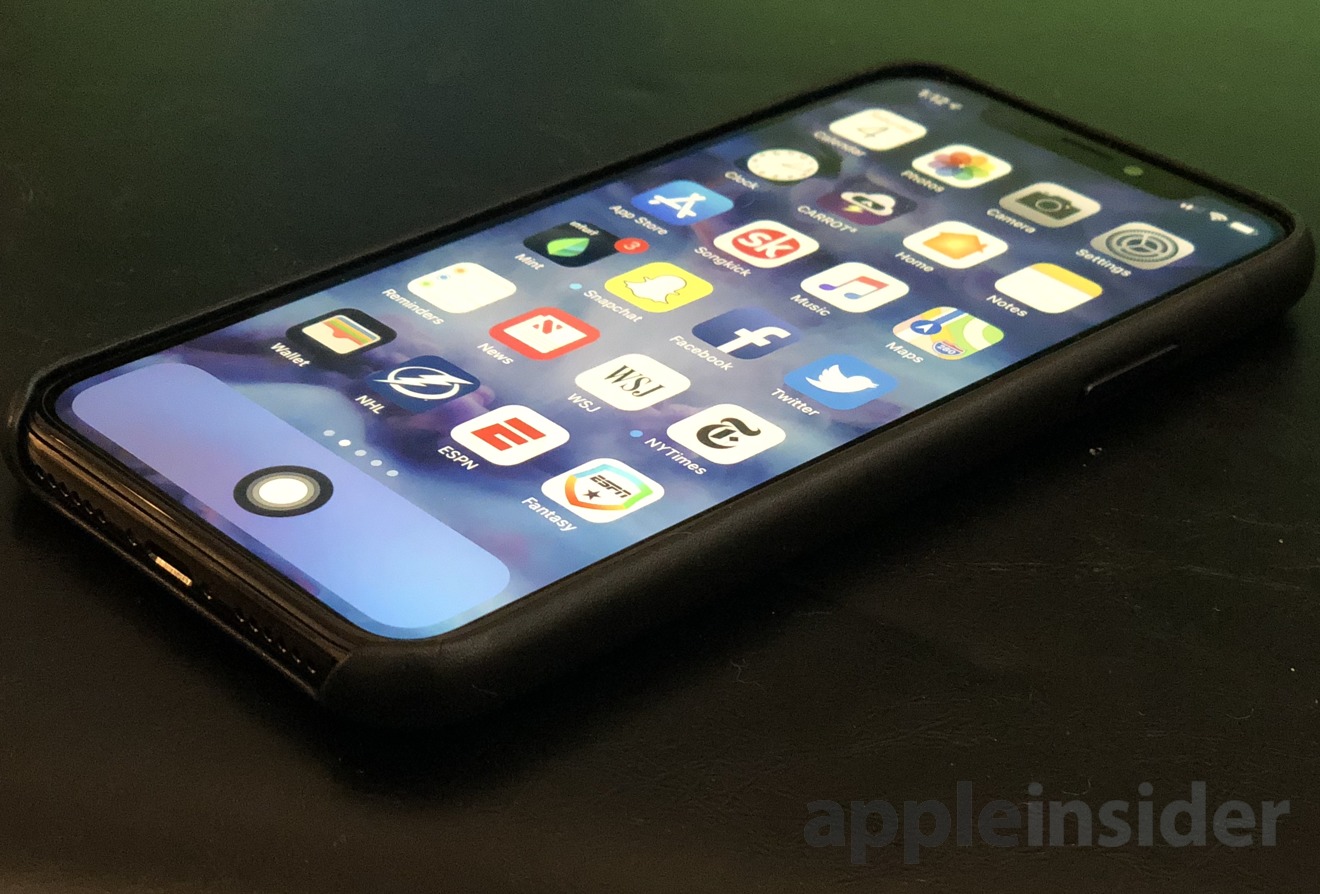 The removal of the home button on the iPhone X is a bold decision by Apple, but some customers may find themselves pining for the way things once were. Thankfully, the home button is not gone entirely, as iOS allows you to add a customizable virtual one to your screen. AppleInsider explains how to do it.
AssistiveTouch is nothing new in iOS, and many users have taken advantage of this accessibility feature for years. But AssistiveTouch takes on a new role in the iPhone X, which lacks a home button in favor of a gesture-based home bar.
Using the home bar is an adjustment, and requires users to relearn how to interact with their iPhone. While most users will adapt, some may find themselves preferring the way things worked before.
Here's where AssistiveTouch fills that role: It not only allows you to have a home button-shaped virtual icon on the screen, but it can be customized to function just as the physical home button did before, including long pressing for Siri and double-pressing for multitasking.
To enable AssistiveTouch, open the Settings app and then navigate to General, then Accessibility, and scroll down to find AssistiveTouch. At the top, flip the switch to turn it on.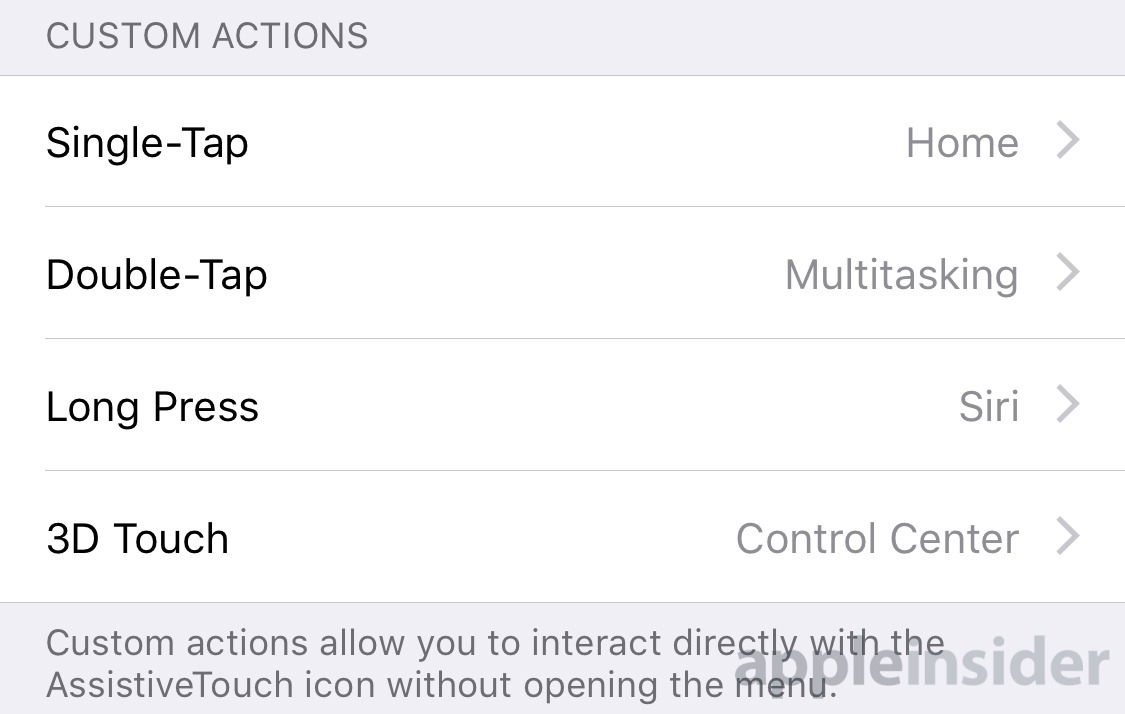 If you want it to work just like your old iPhone's home button, you'll need to dig into the custom actions. For Single-Tap, choose Home. For Double-Tap, select Multitasking. And for Long Press, choose Siri.
In addition, if you don't like the new location of Control Center (it's now accessed by swiping from the upper right corner), you can use AssistiveTouch to offer quick access to that, too. Under 3D Touch, choose Control Center, and then you'll be able to access it without having to swipe down from the top of the screen.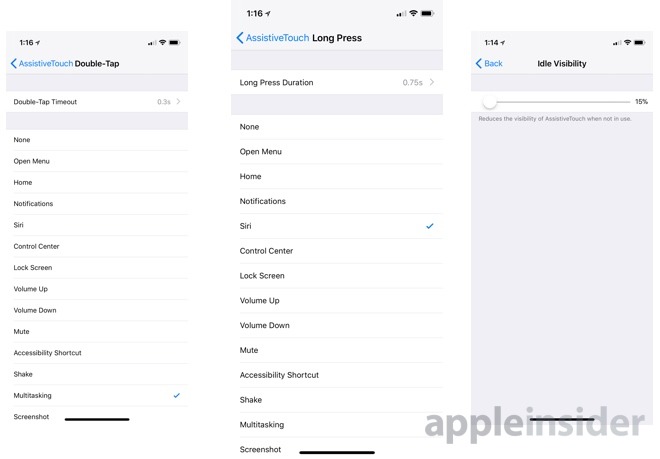 You can also adjust the opacity of the AssistiveTouch virtual home button so it's more subtle and does not obscure content as much. iOS 11 lets you reduce the visibility of AssistiveTouch to as little as 15 percent when not in use.
Finally, if you want your iPhone to function just as before, you'll want to press and hold on the AssistiveTouch button to drag it around. Place it at the bottom of the iPhone X display in the center, and you'll have a familiar experience. You can even leave the app dock empty so it doesn't obscure any apps on the home screen.