Apple seemingly culls games hyping Philippines drug war from App Store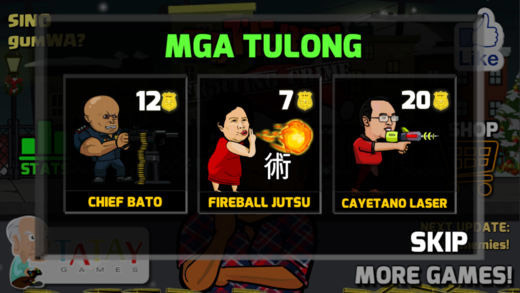 Apple appears to have pulled from its App Store a number of games depicting the extrajudicial killing of drug users by Philippine President Rodrigo Duterte and national police chief Ronaldo "Bato" dela Rosa after activists demanded the company remove the titles for breaching App Store guidelines.
As of Tuesday, games like Fighting Crime 2, Duterte knows Kung Fu: Pinoy Crime Fighter and Tsip Bato: Ang Bumangga Giba!, both of which featured Duterte and police engaging criminals in battle, are no longer available for download from Apple's App Store.
The apparent takedown comes one month after the Asian Network of People who Use Drugs (ANPUD) penned an open letter to Apple CEO Tim Cook demanding apps condoning and promoting Duterte's violent war on drugs be removed from circulation, reports Mashable. ANPUD, which promotes safe drug use, cited the support of 131 organizations from around the world in its letter to Cook, including those involved in human rights and drug policy efforts.
"These games valorise and normalise the emerging tyranny of Duterte's presidency and his government's disregard for human rights principles," ANPUD said in its October letter, according to Reuters.
The latest estimates from the Human Rights Watch claim more than 12,000 people have been killed in Duterte's bloody war on illegal drugs, a campaign some decry as running counter to accepted human rights policy. According to reports, suspected criminals are subjected to summary executions carried out by vigilantes and mercenaries, but also national police.
ANPUD in its letter said the games were offensive and violated Apple's own App Store guidelines by promoting violence and killing.
Though ANPUD did not receive a response from Cook or Apple, it is viewing the app removal as a success.
Editor's note: Due to its political nature, comments for this article have been disabled.