Qualcomm targets Apple iPhone 8, iPhone X in new patent suit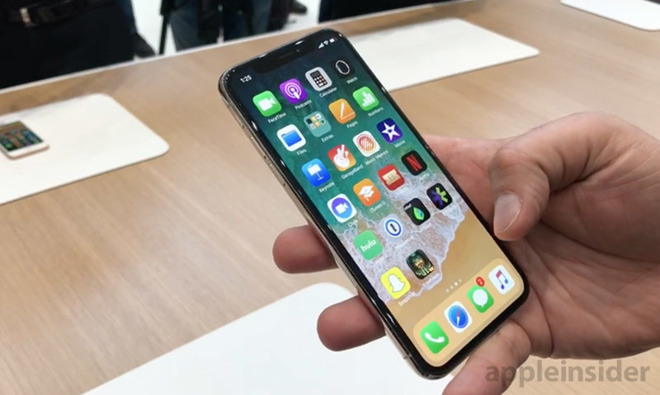 AppleInsider may earn an affiliate commission on purchases made through links on our site.
On the heels of an Apple lawsuit claiming Qualcomm infringes on at least eight patents with its Snapdragon processors, Qualcomm on Wednesday lodged a patent suit against Apple targeting tech found in the latest iPhones.
Filed with the U.S. District Court for the Southern District of California, Qualcomm's complaint claims Apple is in infringement of five patents covering radio frequency transceivers, power efficiency in mobile CPUs, device power management and image enhancement using depth-based data.
Qualcomm is targeting a number of Apple devices with its lawsuit including last year's iPhone 7 series and the latest iPhone 8 and iPhone X models.
The first patent, U.S. Patent No. 9,154,356 for "Low noise amplifiers for carrier aggregation" relates in part to a second asserted patent, U.S. Patent No. 9,473,336 for "Radio frequency (RF) front end having multiple low noise amplifier modules." Both properties discuss methods of enabling communication with cellular carriers.
Specifically, iPhone 7 allegedly includes RF technology that infringes on Qualcomm's amplification and aggregation IP, while iPhone 8, 8 Plus and X each incorporate infringing amplifier designs. Apple's current handsets also infringe on communication methods detailed in the '356 patent.
Qualcomm further asserts Apple's A10 system-on-chip used in iPhone 7 and 7 Plus is in infringement of U.S. Patent No. 8,063,674 for "Multiple supply-voltage power-up/down detectors." The IP details methods of reducing power consumption in a power on/off control (POC) network like the core and control networks in Apple's A10.
U.S. Patent No. 7,693,002 for "Dynamic word line drivers and decoders for memory arrays" also relates to the A10, specifically SRAM memory unit logic.
Finally, Qualcomm is leveraging U.S. Patent No. 9,552,633 for "Depth aware enhancement for stereo video" against all dual-lens iPhone models, including iPhone 7 Plus, iPhone 8 Plus and iPhone X. In particular, the chip company claims its IP covers image enhancements based on data gleaned from depth maps captured by offset camera modules.
Apple's "Portrait Mode," introduced in iPhone 7 Plus and expanded to include "Portrait Lighting" with iPhone 8 Plus and iPhone X, creates a depth map based on the difference in spatial orientation between images captured by iPhone's two camera modules.
Portrait Mode was initially limited to separating a subject from its background by simulating a "bokeh" effect. Apple's iPhone 8 Plus and iPhone X incorporate specialized image signal processors to further enhance images by carefully applying lighting effects on a subject's face or, alternatively, completely removing background data.
Qualcomm demands a court trial and seeks an injunction against infringing devices, as well as the usual unspecified damages and fees.
Today's lawsuit is the latest in a spree of worldwide filings related to Apple and Qualcomm's heated legal battle. In January, Apple sued Qualcomm for $1 billion on claims that the chipmaker withheld royalty payments in retaliation for Apple's cooperation in a South Korean antitrust investigation. Apple in its litigation alleges Qualcomm engages in anticompetitive behavior and questionable patent licensing practices.
Qualcomm fired back with its own series of countersuits, saying Apple's legal crusade is merely a ploy to garner favorable licensing fees.