Verify your identity to ensure smooth Apple Pay Cash transactions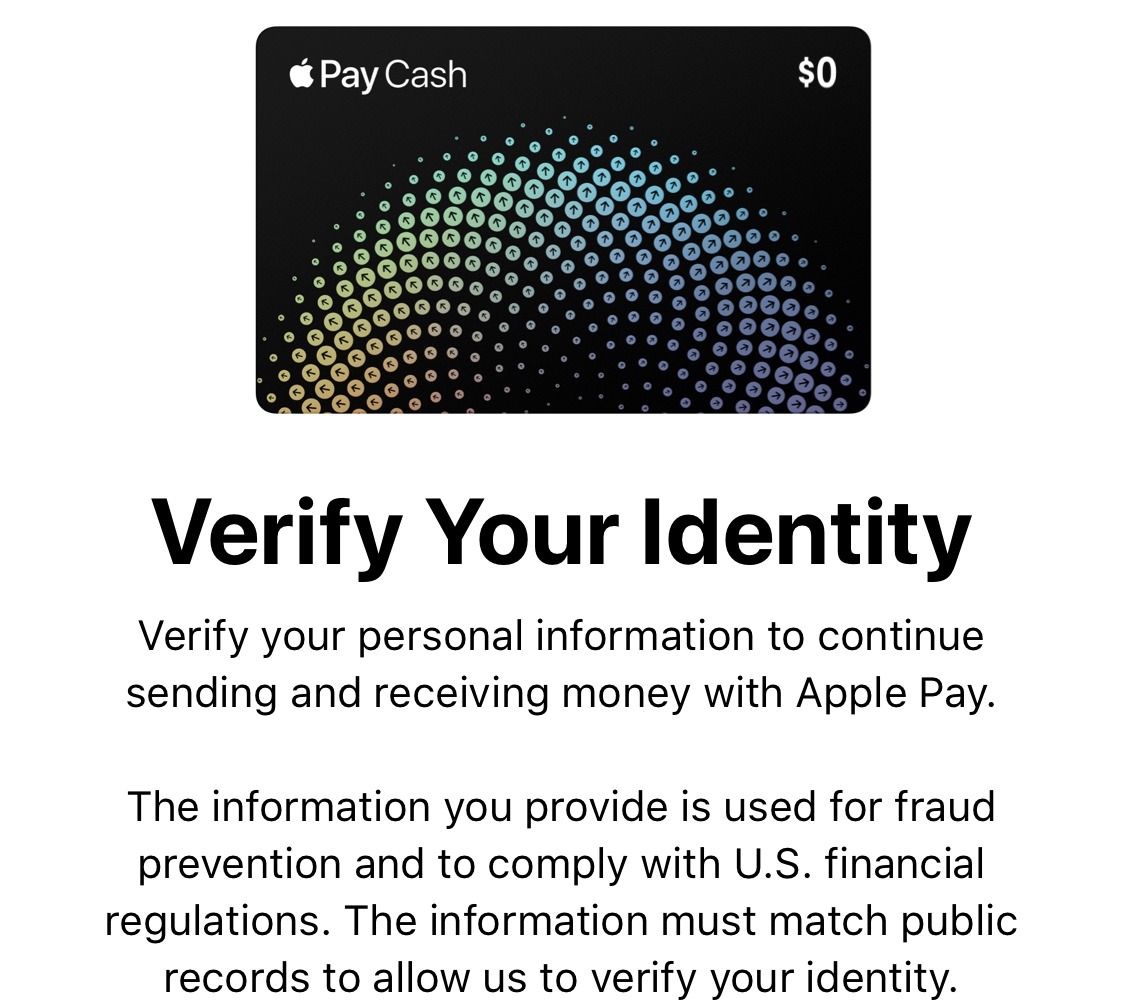 AppleInsider is supported by its audience and may earn commission as an Amazon Associate and affiliate partner on qualifying purchases. These affiliate partnerships do not influence our editorial content.
Apple and financial institutions want to make Apple Pay Cash as frictionless as possible for simple person-to-person money transfers. But if you want to send a larger amount of money, or spend your Apple Pay Cash at a retail store, you may need to verify your identity for security purposes. If you want to get that verification out of the way up front, AppleInsider shows you how to do it.
Many customers will use Apple Pay Cash and never have to verify their identity. That's by design: Asking users up front to give the last four digits of their Social Security number is not a way to spread adoption of a peer-to-peer money transfer service.
In the Apple Pay Cash support document, Apple notes that users may be asked to verify their identity based on how much they use Apple Pay Cash. Adding or receiving $500 or more is an automatic trigger for an identity check, but the company notes that users may be asked to verify their identity prior to that limit.
Some users may want to get that step out of the way up front, however. Doing so is easy: Open Settings and choose Wallet & Apple Pay then choose the Apple Pay Cash card.
Once there, you'll see an option for Verify Identity. It notes that users can "complete identity verification to continue using Apple Pay Cash without interruptions."

Users are presented with an introductory screen that notes the information is "used for fraud prevention and to comply with U.S. financial regulations." Information provided must match public records to verify the user's identity.
The identity check involves confirming the user's legal name, their residential address, the last four digits of their Social Security number, and their date of birth.
Information is provided to Green Dot Bank and their identity verification service provider. Apple Pay Cash card services are provided by Green Dot bank, while the debit card rails for retail transactions are through the Discover Network.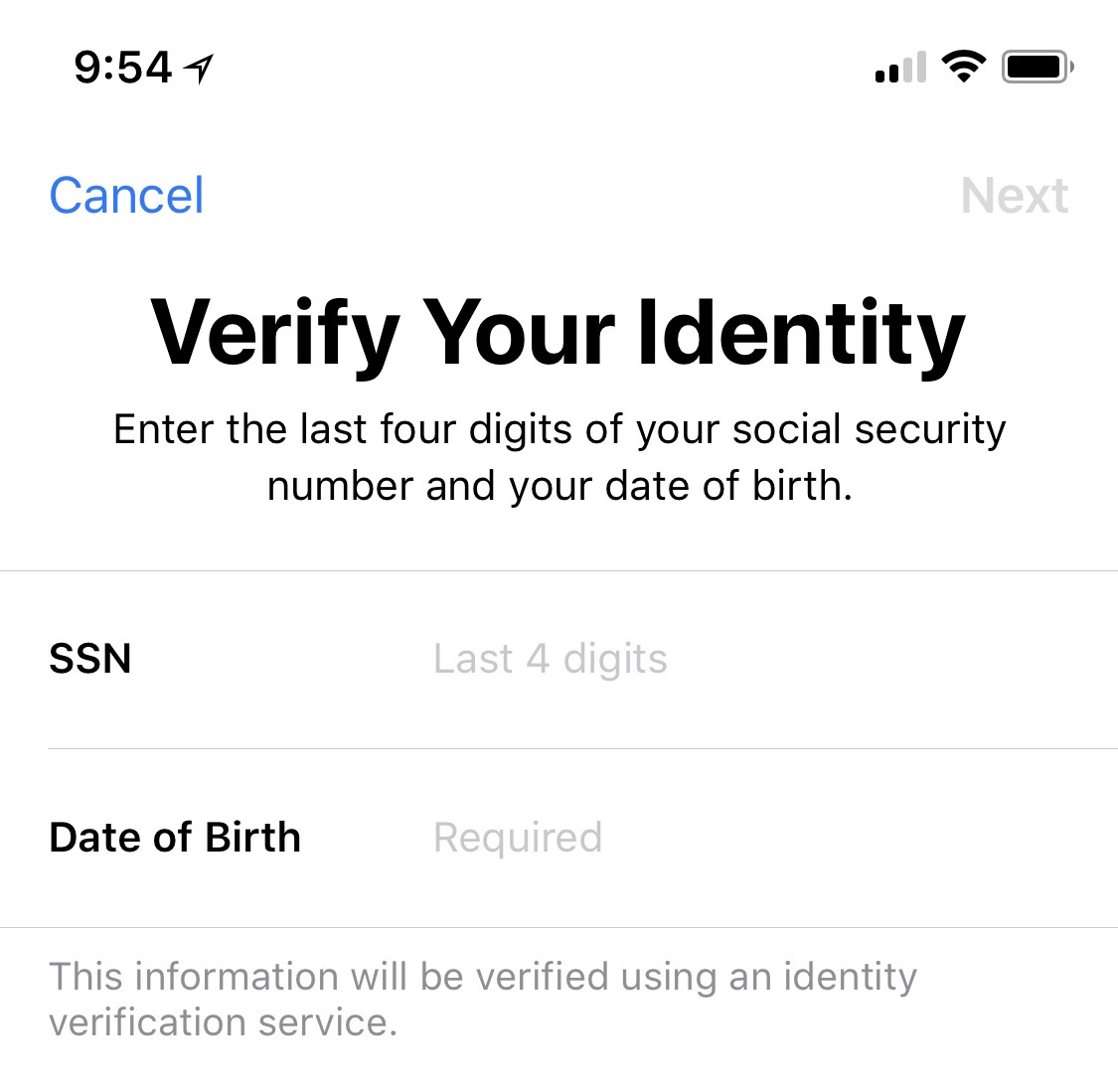 Green Dot Bank may need further information, such as confirming a street name that the user previously lived on, or even a copy of government identification. Apple notes that the information is stored by Green Dot Bank as long as is required by law, and cannot be read by Apple.
Apple does, however, store the user's name and address securely, through a subsidiary known as Apple Payments Inc. The company says it stores and processes financial information in a way that the rest of Apple does not know.
Apple Pay Cash officially launched earlier this week, and serves as a competitor to the likes of Venmo and Square Cash. It integrates into Apple's iMessage service, letting users send and receive money directly through the Messages app. Money can also be transferred to the Apple Pay Cash card in Apple Wallet, and used as a debit card for online and retail purchases.