Tidal continues push on Apple platforms with native Apple TV app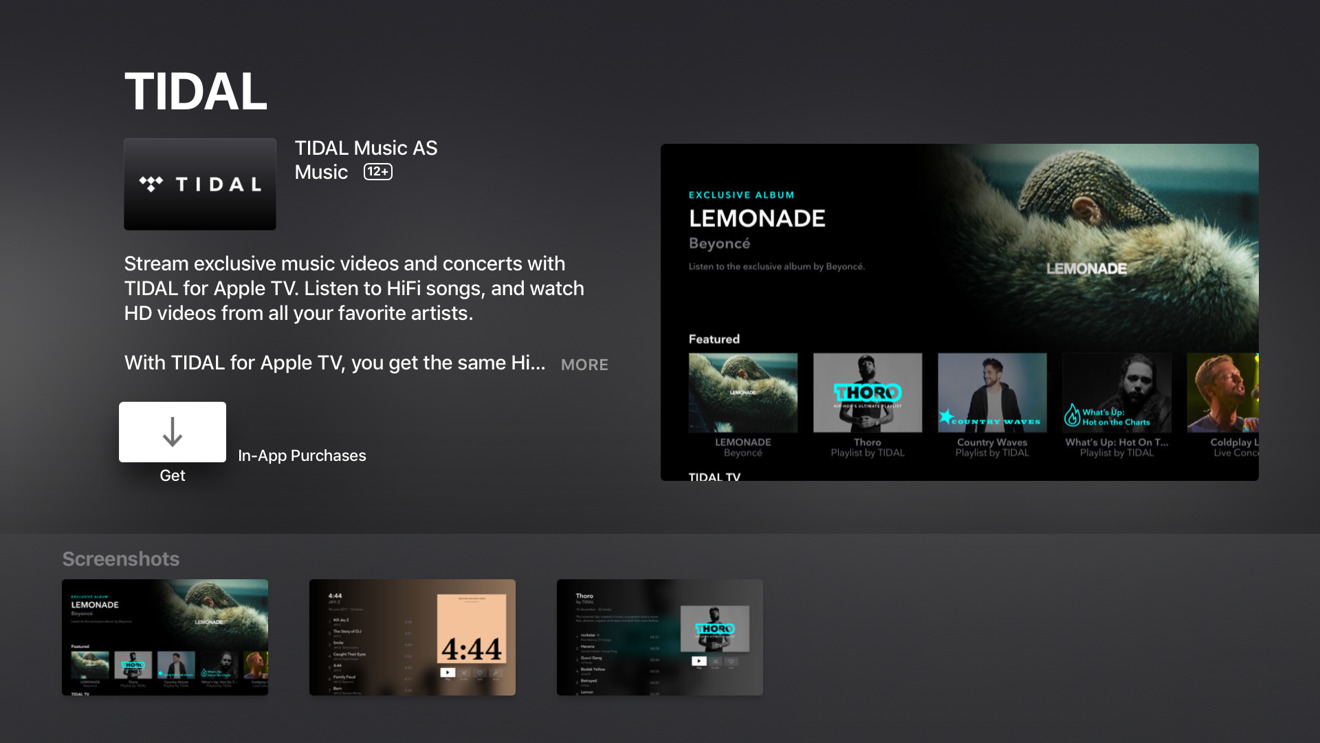 Tidal on Wednesday introduced a native app for the fourth-generation Apple TV and the Apple TV 4K, making it easier to use the on-demand music service in the living room.
As with many titles, Tidal uses a more graphically rich interface on the Apple TV, with a streamlined design better suited to the Siri Remote and tvOS guidelines. On top of listening to songs, albums and playlists, subscribers can also watch videos, such as concerts and the Beyonce visual album "Lemonade."
Tidal is also promising subscribers to its $19.99 HiFi tier the same lossless audio they get on other platforms.
Earlier this month the service came to vehicles equipped with Apple CarPlay. Today's rollout could signal that Tidal is making a harder push on Apple devices, though the company has yet to release an Apple Watch app.
Tidal is owned by rapper Jay-Z, and co-owned by other famous artists, often serving up exclusives. Despite this, it has largely sat in the shadows of rivals Spotify, Apple Music, and Pandora. It could potentially have as little as six months' worth of cash, though it publicly denies this and even says it should turn a profit by mid-2018 — something Spotify has struggled with, despite being the world's most popular on-demand service.