Apple said to be working on new large-capacity battery technology for 2019 iPhones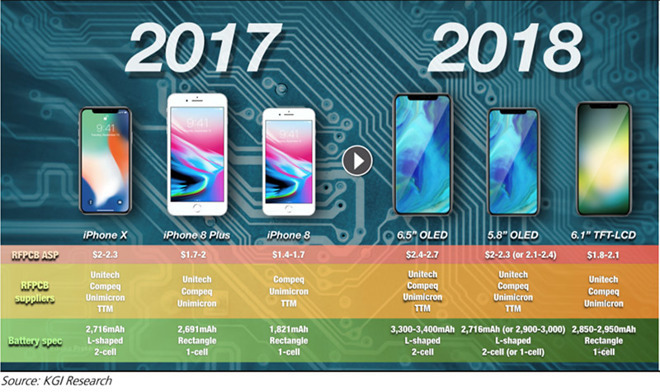 New 3D sensing and augmented reality functions expected to come to the iPhone's rear camera in 2019 will require more power consumption, prompting Apple to find ways to increase battery capacity, according to analyst Ming-Chi Kuo of KGI Securities.
Kuo, in a note to investors on Thursday, forecast that Apple will continue expanding iPhone battery capacity in 2019 and 2020. He believes Apple's key technologies — including semiconductor manufacturing processes, systems-in-package, and substrate-like printed circuit boards — will allow the company to create the required space for even larger batteries.
As for the battery technology itself, some in Apple's supply chain believe the company will adopt flexible printed circuit board (FPCB) technology starting with the company's 2018 iPhone lineup.
But Kuo believes Apple will instead use rigid-flex printed circuit board (RFPCB) batteries. For this he gave two reasons: FPCB requires a connector or hotbar that would consume more space, and the power integrated circuit can be mounted on the rigid part of a RFPCB with surface mount technology, which he said makes for a "superior battery."
He sees RFPCB suppliers Unitech, Compeq and Unimicron benefitting from this until at least 2019 and 2020.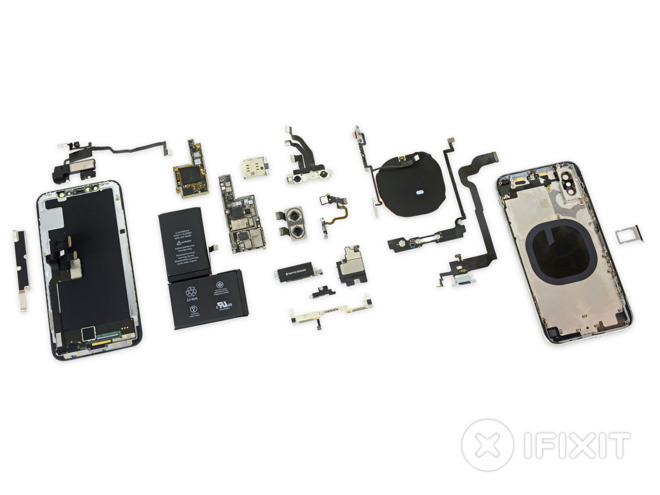 Apple managed to cram dual battery cells into this year's redesigned iPhone X, maximizing the use of internal space in the handset. Kuo, who has a strong track record in predicting Apple's future product plans, was the first to report back in April that the iPhone X would boast a two-cell, L-shaped battery design.
As smartphones decrease in size, manufacturers are becoming increasingly hard pressed to find space to pack in operational components. Batteries, typically one of the largest parts in a given handset build, are particularly troublesome as technological constraints limit their design to symmetrical shapes like rectangles.