Apple reaches settlement, licensing agreement with Immersion following iPhone haptic feedback lawsuits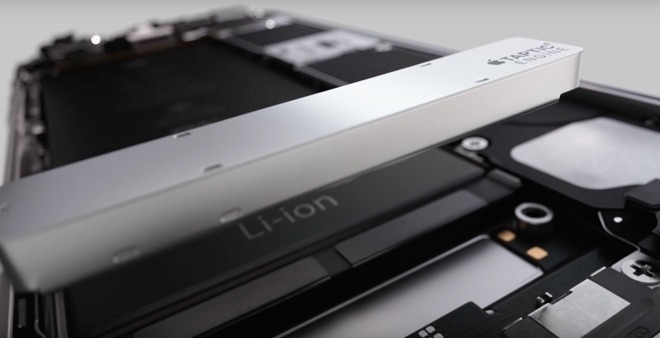 AppleInsider is supported by its audience and may earn commission as an Amazon Associate and affiliate partner on qualifying purchases. These affiliate partnerships do not influence our editorial content.
Immersion has announced it has made a deal with Apple, entering into a settlement with the iPhone producer as well as setting up licensing agreements for its haptic feedback technology, an arrangement that is extremely likely to halt all of Immersion's current patent infringement lawsuits against Apple.
The brief statement from Immersion released on Monday confirms an agreement between it and Apple, described as a "Global Settlement" that will affect the two companies' relationship around the world. As the terms of the arrangement are kept confidential, it is unknown what level of financial impact it will have for each firm.
The confidential nature also means there are no details surrounding what Apple has gained from its licensing agreement. While Immersion touts itself as having more than 2,600 issued or pending patents, it is impossible to tell if Apple licensed all, a portion, or a few specific patents from Immersion's IP catalog.
Before the settlement and licensing agreement deal, Immersion was going after Apple and AT&T over the use of its haptic feedback IP in mobile devices. In a U.S. International Trade Commission complaint and a lawsuit filed in a Delaware district court in February 2016, Immersion alleged Apple's iPhone 6, iPhone 6s, and Apple Watch product lines infringed on three of its haptic feedback patents.
In May of the same year, a second lawsuit in the same District of Delaware court made the claim Apple had knowingly infringed on four patents in the iPhone 6s and models of the MacBook and MacBook Pro lines. In June, the ITC confirmed it would launch an investigation into Immersion's claims.
Depending on Apple's licensing with Immersion, it is highly probable that all legal action between the companies over the patents will end in the near future, including the ITC complaint.
The lawsuits are likely to have been triggered by the expanded use of haptic feedback in the iPhone 6s and 6s Plus, with the introduction of 3D Touch in 2015. Using a force-sensitive display and the Taptic Engine linear vibratory motor, Apple had created a new type of GUI layer in iOS, with 3D Touch providing z-axis gestures such as Peek and Pop, Quick Actions, and cross-app content previews, all with contextual vibration-based feedback.