Kantar calls iPhone X pricing 'vindicated' as Apple sees marketshare grow across Europe, China, Australia & Japan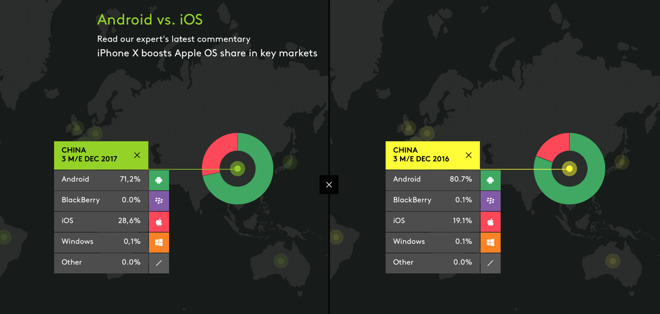 AppleInsider may earn an affiliate commission on purchases made through links on our site.
As hand wringing over the $999-and-up pricing of the iPhone X continues, analysts at Kantar Worldpanel see the premium-priced handset as a wise move for Apple, after tracking marketshare gains for iOS in a number of key markets across the globe.
iOS marketshare surged 10.1 percent year over year in China in the three months ending in December, according to the latest data from Kantar. Gains were also seen in Germany (2.5 percent), Australia (1.2 percent), Japan (0.5 percent), and Spain (0.5 percent).
In response, Kantar Worldpanel CompTech Global Director Dominic Sunnebo said that Apple's decision to stagger the releases of the iPhone 8 series and iPhone X proved to be a "sound" strategy.
"With Apple's existing release structure, expectations would always be that the flagship model would be the top selling device in key developed markets, but with the premium price of iPhone X, real life affordability has come into play," Sunnebo said. "Given that in December iPhone X made it into the top three best-selling devices across all key regions, particularly in urban China where it was the top selling model, the pricing strategy seems to have been vindicated."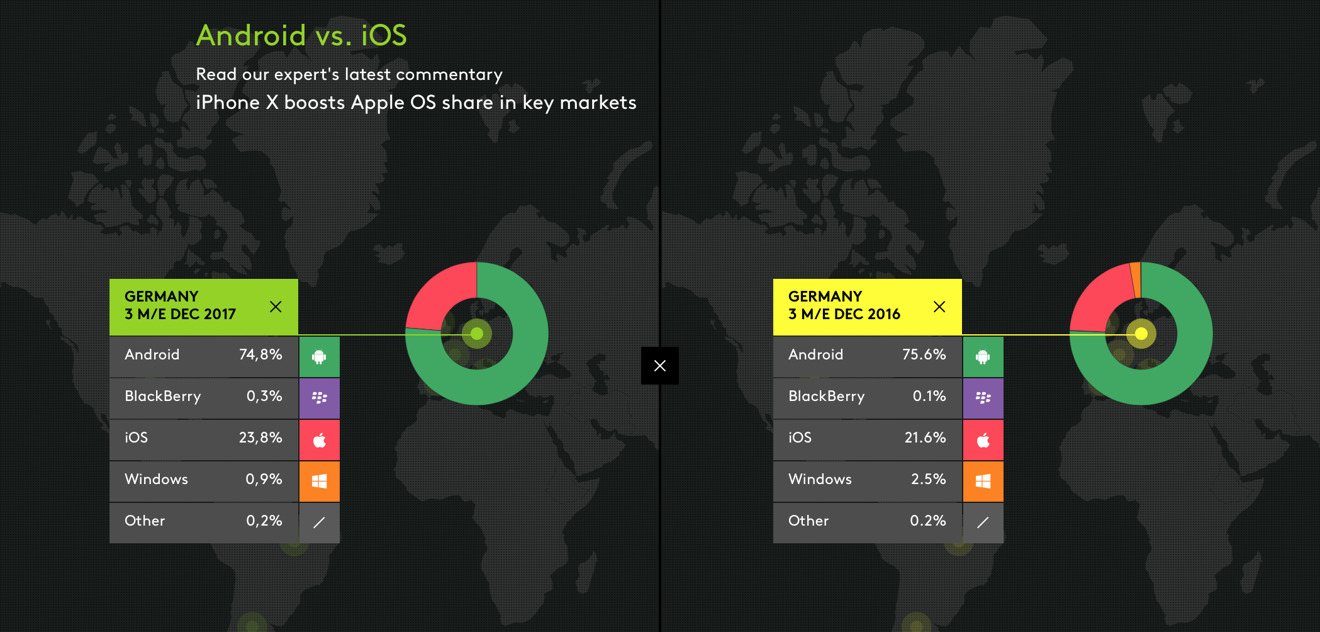 Specifically, Kantar found that the iPhone X was among the top three best selling devices in the month of December across Europe, in urban China, Japan, Australia, and the U.S.
The research firm also found that iOS loyalty reached a nw high in America, where 96 percent of iPhone owners who changed devices bought another model from Apple.
iOS did, however, post marketshare losses in some key countries. Apple's share was down by 2.4 percent in Great Britain, 0.7 percent in Italy, 0.5 percent in the U.S., and 0.4 percent in France.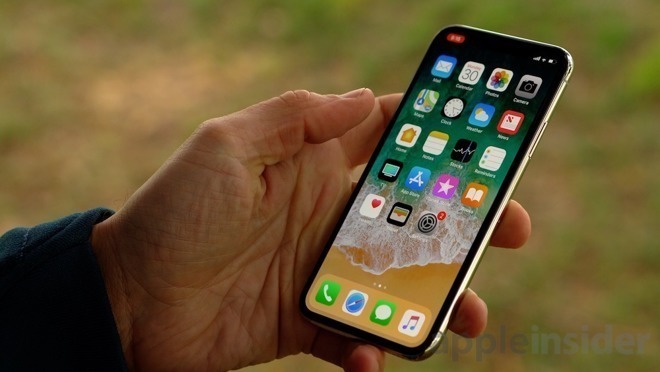 Still, Kantar highlighted a strong performance by iOS across most markets, particularly China where Android's share fell 10.1 percent.
Android losses were mitigated in many other markets by the continued exit of Windows Phone. Microsoft's discontinued mobile platform now holds a share of less than 1 percent in all markets except Italy.
Apple will provide more insight on the performance of the iPhone X and the rest of the 2017 iPhone lineup in its quarterly earnings conference call, set to take place this Thursday, Feb. 1 after markets close.