New Apple webpage touts apps & technology for augmented reality on iOS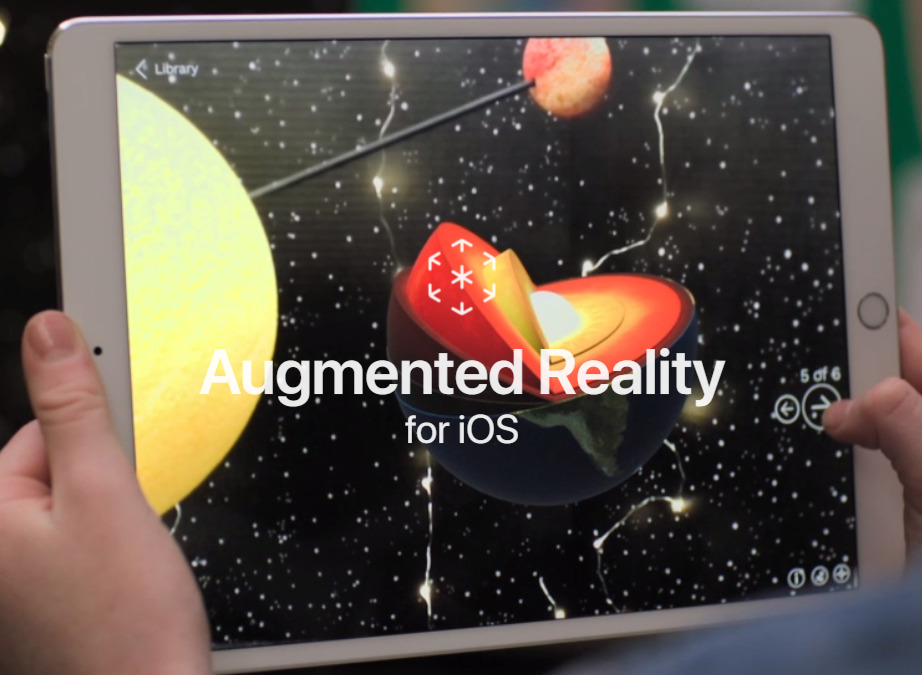 Apple has created a new mini-site promoting ARKit, the company's augmented reality platform for iPhones and iPads, as well as recent hardware advances made to enhance the technology.
Towards the bottom of the page is "AR + iPhone + iPad," a section extolling iOS 11 — which includes ARKit — as well as improvements in the iPhone 8 and X, namely their A11 Bionic processors and cameras designs. The latter have been tweaked to better support AR apps.
Links direct readers to an AR section on the App Store, as well as a guide to developing with ARKit. Finally the page identifies which iPhone and iPad models are compatible, reaching back to the iPhone 6s and original iPad Pro models.
The company may be laying groundwork for much bigger plans. It's rumored to be working on a full-fledged AR headset, shipping in 2020 or later. The device may have its own operating system — currently dubbed "rOS" — and complete independence from iPhones.