Apple issues iOS, macOS, watchOS and tvOS updates with fix for Indian character bug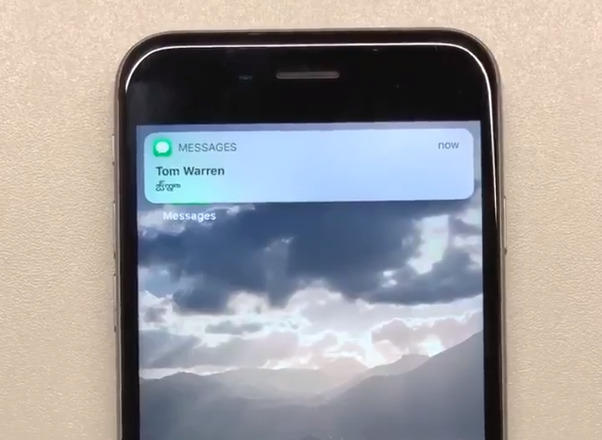 As promised, Apple on Monday released revisions to iOS, macOS, watchOS and tvOS with a fix for a bug that crashes devices running earlier operating system iterations when an Indian language character is received by certain messaging apps.
The latest iOS 11.2.6, macOS High Sierra 10.13.3, watchOS 4.2.3 and tvOS 11.2.6 updates remedy a nasty text rendering problem discovered last week.
At the time, device users who received messages containing a particular Telugu character would experience iOS Springboard and app troubles, including Apple's own Messages and Safari. Third party apps like Gmail, Outlook, WhatsApp and Facebook Messenger were also impacted, as were Twitter clients. Once received, the character triggers apps to crash and remain unusable until the offending thread is deleted.
Over the weekend, unsavory types tweeted out the Telugu character as part of an insipid prank on iPhone, Mac and Apple Watch owners. Other reports noted people were sending messages containing the text to their friends to achieve similar ends.
Apple addressed the issue last week, saying that while beta versions of iOS 11.3 and macOS 13.13.4 resolve the problem, the company intended on issuing patches as soon as possible.
In addition to the critical text rendering bug, today's iOS update fixes a bug that caused certain third-party apps to fail to connect to external accessories.
Users can download iOS 11.2.6 by navigating to the Software Update section of the Settings app, while macOS users can download macOS High Sierra 10.13.3 via the Mac App Store. The latest Apple Watch firmware can be found in the Watch iOS app under, and tvOS 11.2.6 is available from the streamer's Settings app.