Apple Pay used by estimated 127M users globally, but analyst claims only 16 percent of iPhones used for payments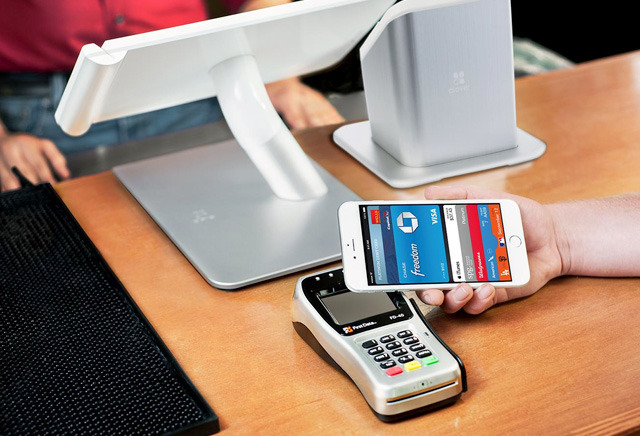 Apple Pay is continuing to grow year-on-year, according to research by Loup Ventures, but while the adoption rate for Apple Pay by its users has reportedly jumped, it is claimed the mobile payments service is still being used by a relatively small proportion of iPhone users.
The year-over-year growth of Apple Pay is "impressive," writes Loup Ventures analyst Gene Munster, noting Apple's own claims of active user numbers more than doubling, and with transactions more than tripling over the same period. The report notes that this growth is taking place despite the firm's own estimate that only 16 percent of global iPhone users have turned on Apple Pay on their mobile devices.
Estimates from Loup Ventures suggest there to have been 127 million global Apple Pay users by the end of 2017, up from the estimated 62 million users at the end of 2016. Based on a claimed 795 million active iPhones worldwide, the 2017 Apple Pay users represent 16 percent of the global iPhone user base.
While seemingly low, the percentage is an improvement from 2016, where an estimated 8 percent of active iPhones used Apple Pay. It is also suggested that around 30 percent of new phones activated in 2017 also enabled Apple Pay on their updated iPhones.
Of that 16 percent of Apple Pay users, it is suggested that U.S. users account for 5 percent of the total, equating to 38 million U.S. users, with between 20 and 30 percent of U.S. iPhone owners said to have enabled Apple Pay. International users make up the remaining 11 percent, which works out to be 89 million people outside the U.S. using Apple Pay.
In Apple's recent shareholders meeting, the company confirmed the rapid growth of Apple Pay over the last 12 months, including fast-paced adoption in Russia and China where computers are passed over in favor of mobile devices. At the time, Apple CEO Tim Cook admitted "Mobile payments have taken off slower than I would have thought."
Munster advises that the report does not cover Apple Pay Cash, due to not having enough data since the person-to-person payment facility launched in December last year.
"We remain optimistic that Apple Pay will gain widespread adoption over the next 3-5 years," suggests Munster, highlighting the integration with iOS makes Apple Pay "the easiest to use digital wallet."
While the user adoption of Apple Pay is one element of the service's growth, Munster also addresses the increased support for the mobile payments platform by businesses and financial institutions. The number of banks around the world supporting Apple Pay has increased by 41 percent in the last year alone, bringing up the total to 2707 banks.
Analysis into the top 100 retailers in the U.S. reveals online Apple Pay support has increased across the board, with 9 percent growth of its usage by app-based retailers, 85 percent growth for mobile sites, and a 56 percent growth in usage for desktop sites compared to the previous year.
In January, Apple Pay VP Jennifer Bailey told the NRF 2018 Retail's Big Show that Apple Pay is accepted in 50 percent of retail outlets in the U.S., up from the 3 percent at the time of its launch. Online, Bailey advised smartphone and tablet transactions make up 25 percent of e-commerce in the U.S., with a growth rate 10 times greater than of traditional brick and mortar stores.