Apple releases photos of first retail outlet in Austria ahead of Feb. 24 opening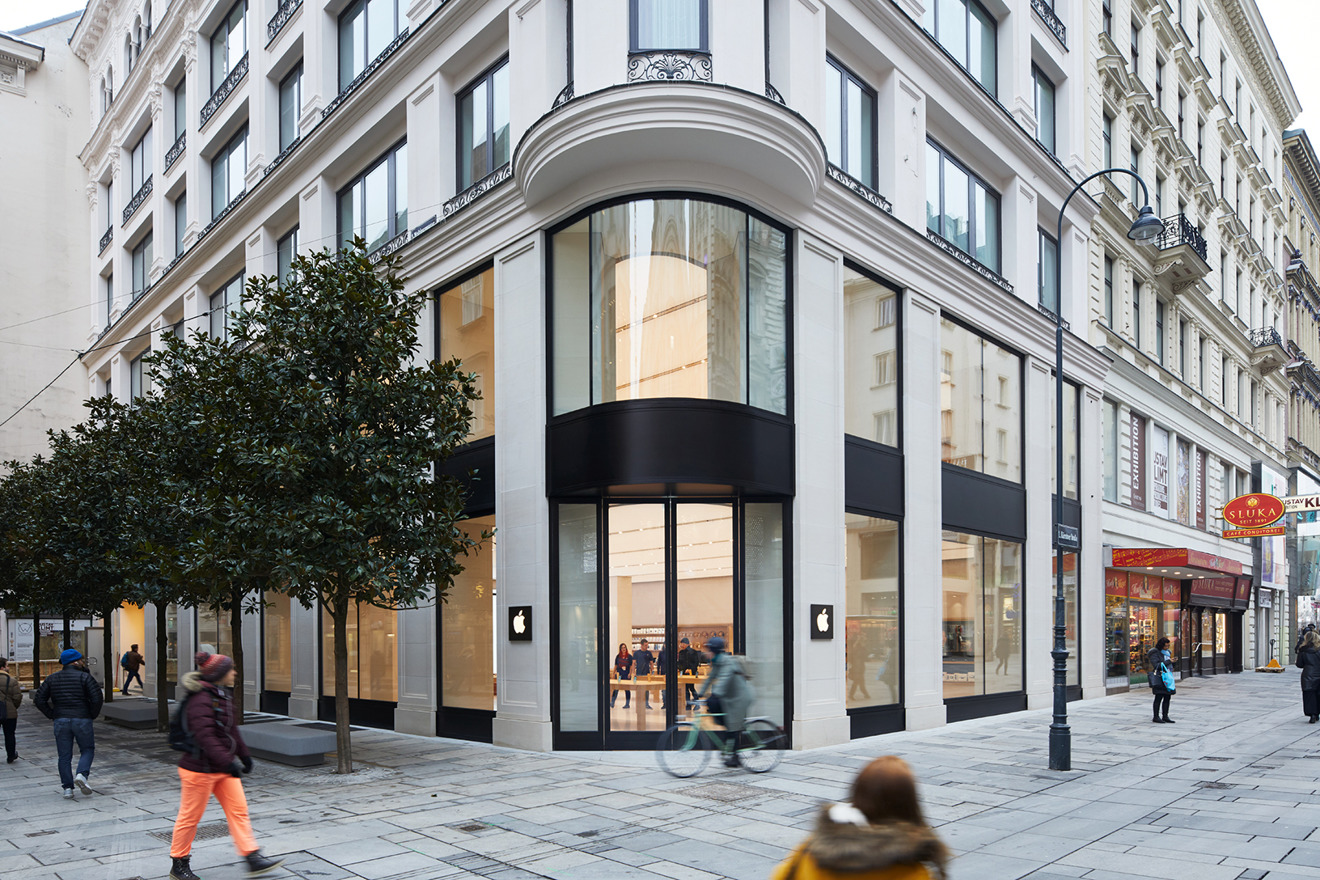 In preparation for the opening of its first Apple store in Austria on Saturday, Feb. 24, Apple has released new photographs of both the outside and the inside of its latest retail location, showing customers in Vienna what to expect when they visit the new outlet.
Located at Kaerntner Strasse, a famous pedestrian shopping street between St. Stephen's Cathedral and the Vienna State Opera, the store will open for business at 9:30am local time this Saturday. The new images from Apple show the storefront clear of the custom banners covering the windows while the outlet was still being fitted, giving a clear view inside for passers by.
As seen earlier this month, one side of the walkway surrounding the store continues to have a row of trees and benches, which are intended to encourage passers-by to stop and rest. The large windows let light in to the two-level store, with the window openings said by Apple to "seamlessly connect it to the public gathering space outside."
Apple also designed the store "with the original heritage building in mind," including reinstating exposed columns that appear between each window pane.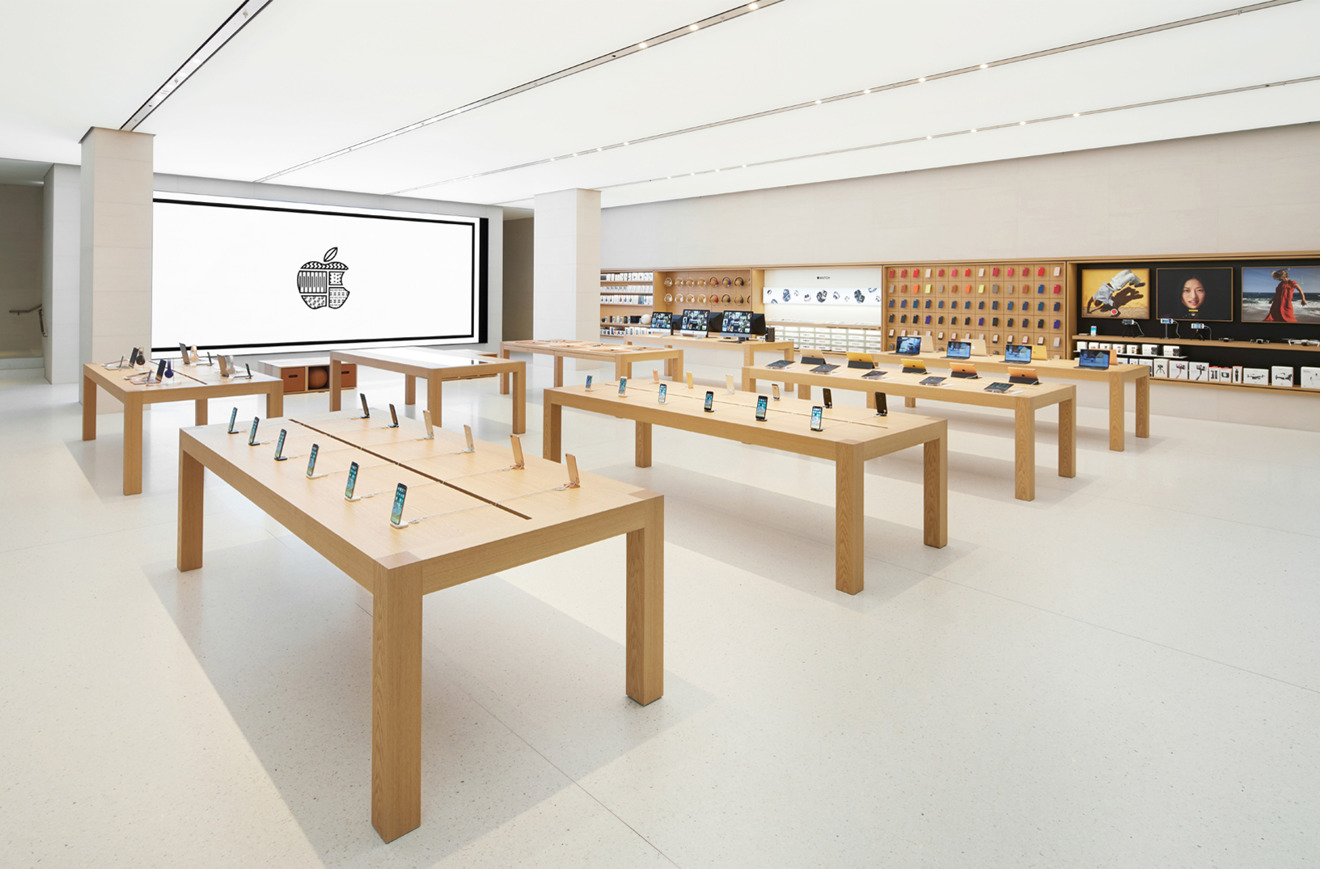 The storefront was previously the home of an Esprit clothing outlet, but it is believed the firm moved out due to the rising cost of real estate in a high-traffic shopping district. Apple's store design is a considerable departure from that of the previous occupant, which took up three floors and densely populated the shop floors with products to sell, in contrast to Apple's more minimal style.
Inside the Apple store are the signature large tables used to showcase iPhones, iPads, Apple Watches, and other products, as well as sections to the sides used for accessories and items from third-party vendors. At one end is a large video wall, located in a space meant for free Today at Apple sessions and other events.
Approximately 150 employees will work at the store, providing assistance to customers as well as leading visitors through a variety of programs, including educational Kids Hour sessions on Saturdays, and hands-on training for app developers and entrepreneurs in the Boardroom. Apple claims the staff can collectively speak 44 different languages, allowing them to serve the vast majority of international customers at the store.
The opening of the first Apple retail outlet in Austria follows a similar launch in South Korea. The country's first Apple store opened in Garosugil in Seoul on January 26, with head of retail Angela Ahrendts on hand to oversee proceedings.