Apple VCSEL supplier suggests TrueDepth coming to multiple iPhones this fall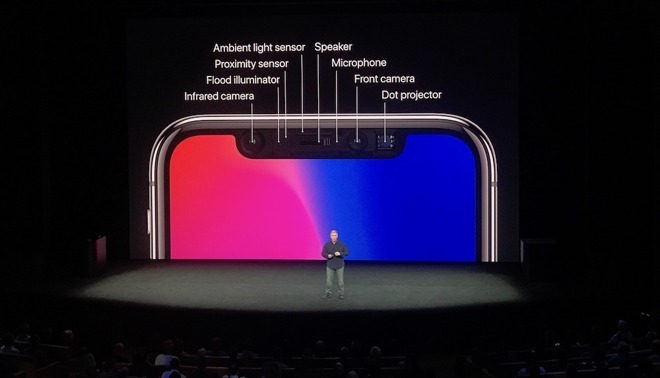 Comments made during Apple supplier Finisar's most recent earnings report suggest the company, which provides vertical-cavity surface-emitting laser modules for iPhone X's TrueDepth system, is prepping for the technology to be included in multiple iPhones rumored to debut later this year.
Loup Ventures analyst Gene Munster believes Finisar's results reveal minimal VCSEL revenue between about $8 million and $10 million for the quarter ending Jan. 31. Further, the firm expects that number to dip in the current quarter due to seasonality.
However, commentary from management suggests the company is preparing for a large uptick in the second half of 2018, in line with rumors of a multi-iPhone launch this fall. Of note, Finisar provided an update on its 700,000-square foot plant in Sherman, Texas, saying VCSEL production at the facility is expected to go live in the second half of this year.
The plant is thought to have been purchased, at least in part, with funds received from a $390 million infusion from Apple as part of the tech giant's Advanced Manufacturing Fund. In announcing the grant in December, Apple said the cash should allow Finisar to "exponentially increase its R&D spending and high-volume production," adding that all VCSEL supply purchased from the firm would come from the Sherman facility.
Finisar is working hard to publicize its upcoming plant, which is in the process of being repurposed from a previous life as MEMC silicon wafer factory. In a recent tour of the facility, VP and General Manager Curtis Barratt said Finisar is looking to man the plant with up to 600 workers, some of whom are former MEMC employees.
"We're making Sherman the VCSEL capital of the world," Barratt said, adding, "Everything from self-driving cars, to gesture recognition, to facial recognition, all of these applications are going to make this a very, very important location."
Apple currently uses VCSEL arrays to power the TrueDepth camera and, subsequently, Face ID in iPhone X. Sometimes referred to as structured light modules, VCSEL components make up the dot projector in Apple's 3D modeling apparatus, which also includes an infrared flood illuminator, and infrared camera and color cameras.
Finisar announced the purchase of its Sherman plant in December. At the time, Munster said he believed the announcement to mean Finisar had received final qualification for VCSEL production from Apple, suggesting large quantity shipments would follow in 2018. That timeline was again hinted at in today's earnings report, the analyst says.
For Apple, large scale production of VCSEL components likely means TrueDepth and Face ID are coming to multiple iPhone models rumored for release later this year, Munster says. That lines up with expectations from KGI analyst Ming-Chi Kuo, who last year said Apple would launch three iPhone variants in 2018 including an iPhone X revamp, a 6.5-inch "iPhone X Plus" and a 6.1-inch LCD model.
Multiple reports have backed up Kuo's original prediction, the most recent reasserting all three iPhones will likely include Face ID features.