Qualcomm's Paul Jacobs removed from board as he pursues bid for company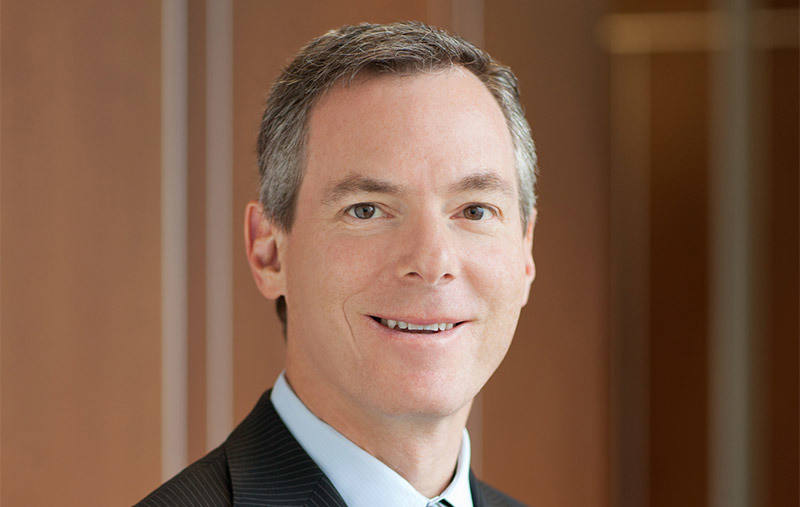 AppleInsider is supported by its audience and may earn commission as an Amazon Associate and affiliate partner on qualifying purchases. These affiliate partnerships do not influence our editorial content.
Just days after avoiding a hostile takeover by Singapore-based Broadcom, the situation at Qualcomm continued to devolve on Friday when former executive chairman and ex-CEO Paul Jacobs was stripped of his board position as he pursues a bid for the company.
The ousting came during a board meeting today, at which Jacobs, son of Qualcomm co-founder Irwin Jacobs, reiterated intent to make a play for the company, reports The Wall Street Journal.
Citing people familiar with the matter, the publication said Jacobs first raised the prospect of a buyout in a letter to the board on Tuesday, and followed up on the sentiment during today's meeting. Though a number of board members attempted to talk him down, saying the strategy was a long shot, Jacobs remained steadfast, the report said.
In response, Qualcomm's board urged Jacobs to step down, saying he would not be able to continue in his duties as a director of the company he intends to buy. The now-former executive disagreed, forcing a vote that he ultimately lost. The result capped off a dismal week for Jacobs that also saw him lose the role of executive chairman over investor complaints about his pay.
Qualcomm announced Jacob's departure in a statement late Friday, saying he would not be renominated to the board at the company's annual meeting set to take place on March 23.
"There can be no assurance that Dr. Jacobs can or will make a proposal, but, if he does, the board will of course evaluate it consistent with its fiduciary duties to shareholders," the company said.
Jacobs released his own statement, noting Qualcomm has "real opportunities" to grow its market position, but doing so would be "challenging" as a public company. He suggested the chip maker explore the benefits of taking itself private.
As for his ousting, Jacobs said, "It is unfortunate and disappointing they are attempting to remove me from the board at this time."
Jacobs faces an uphill battle to purchase Qualcomm, as he owns less than one percent of the company. Currently valued at about $90 billion, Qualcomm rebuffed a $130 billion offer from rival Broadcom last year, suggesting Jacobs needs to raise substantial capital for the board to even entertain a bid.
Broadcom's attempted takeover officially ended this week after President Donald Trump blocked the action over national security concerns.
Qualcomm is far from solid ground, however, as the company faces an ongoing legal battle with Apple and multiple government investigations into anticompetitive practices. Some of those probes ended in sanctions, the most recent being a $1.23 billion fine leveled by the European Union in January over illegal contract guarantee payments made to Apple.
Apple last year leveled a $1 billion suit claiming Qualcomm withheld royalty payments in retaliation for Apple's cooperation in a South Korean antitrust investigation. The Cupertino tech giant also asserts Qualcomm flouts FRAND (fair, reasonable and nondiscriminatory) patent commitments to charge customers exorbitant royalty rates on standard-essential patents and participates in monopolistic practices, price gouging, extortion and other nefarious acts.
Qualcomm retaliated with a barrage of countersuits alleging Apple breached contractural agreements and infringes on owned patents.
For its part, the chipmaker contends Apple's legal maneuvering is merely a ploy to garner favorable licensing fees.
Along with its legal and regulatory woes, Qualcomm is in the midst of completing a $47 billion buyout of NXP Semiconductors.