Apple proposes guide dogs, wheelchairs & other disability-themed emoji for next version of Unicode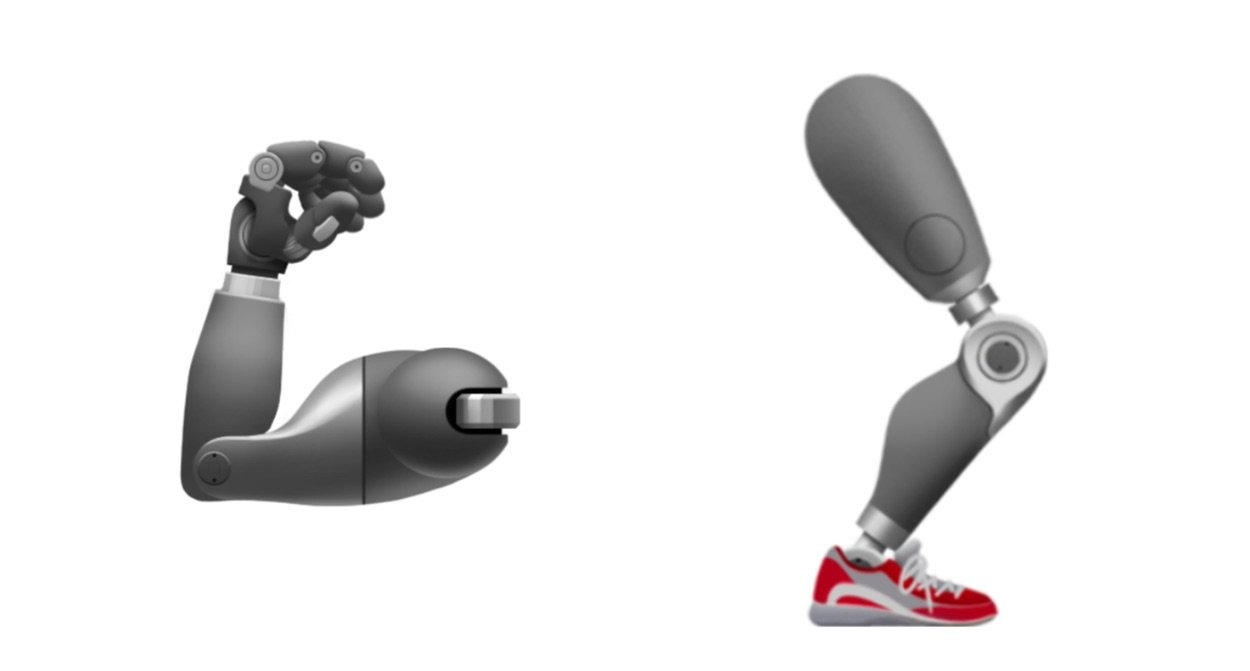 Apple has submitted an assortment of disability-related emoji for consideration by the Unicode Consortium, which if accepted would change the messaging standards for all computing devices, not just Apple's.
There are 45 proposed characters when taking into account men, women, and different skin tones, Emojipedia noted. These include icons with guide dogs, hearing aids, wheelchairs, prosthetic limbs and more.
Apple is cooperating with the American Council of the Blind, the Cerebral Palsy Foundation, and the National Association of the Deaf, and says it's aiming to "better represent individuals with disabilities." In fact it notes that its submission is meant as a "starting point," implying that it may have other emoji in the works.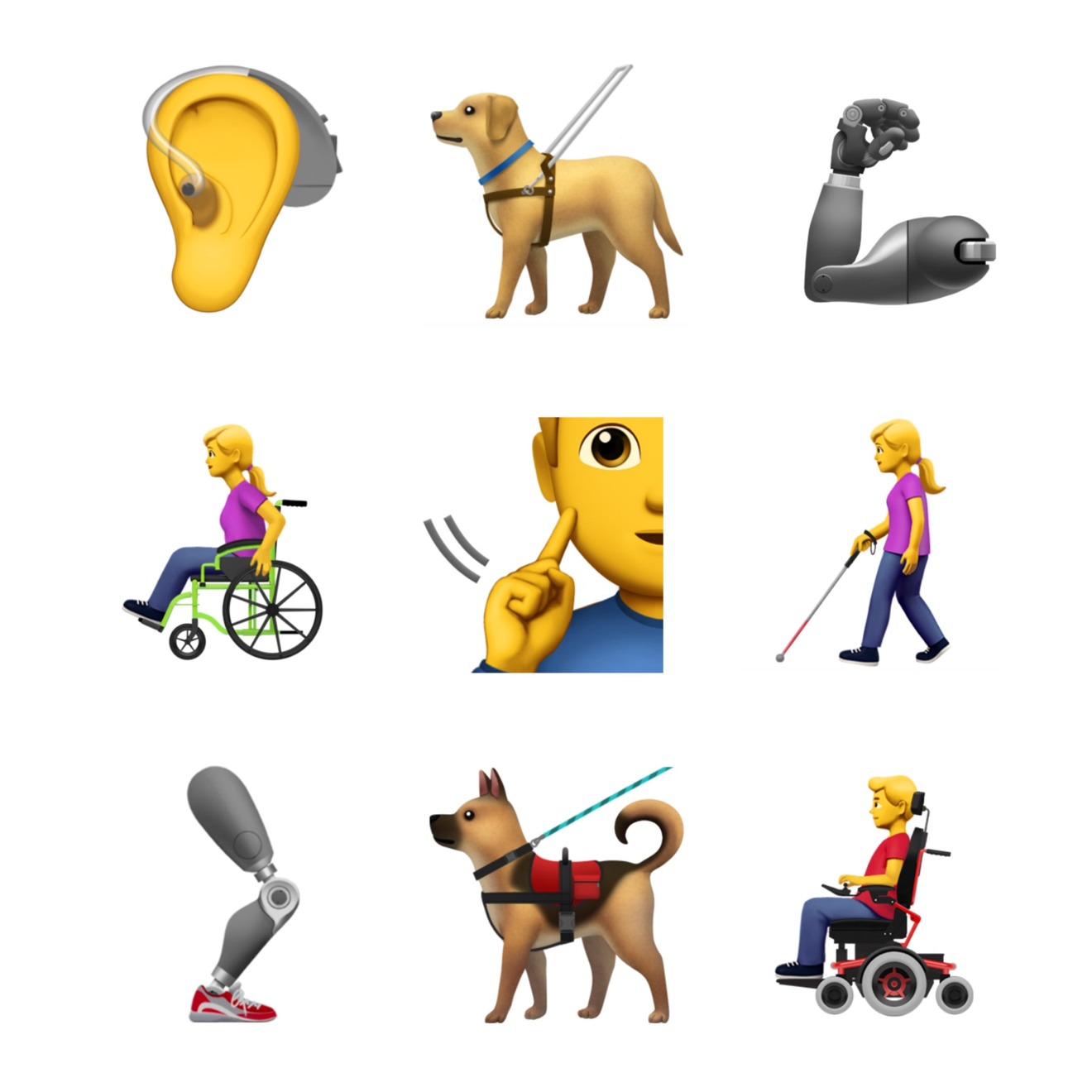 The characters could get shortlisted at April's meeting of the Unicode Technical Committee in an San Jose, Calif. Assuming they make it that far, however, they will still need final approval for inclusion in Emoji 12.0, due at some point in 2019.
The 2018 emoji roster is already set in stone, and should make its way to Apple devices with new versions of iOS, macOS, and watchOS this fall. Aside from new human characters this includes animals like hippos, kangaroos, and parrots, plus objects like compasses, firecrackers, and skateboards.
Apple gets to put its own artistic spin on standard emoji just as companies like Google do in Android. But Unicode partners must agree on basic concepts for each character so that someone texting on an iPhone can expect the right reaction when a person on an Android phone responds, and vice versa.
Apple's Animoji feature in the iPhone X is discrete, and not subject to the Unicode Technical Committee's emoji group.
Recently the company began cracking down on use of its custom emoji font in apps. This forced changes to popular titles such as Slack.