Some early Samsung Galaxy S9 owners beset by touchscreen, data, lens flare issues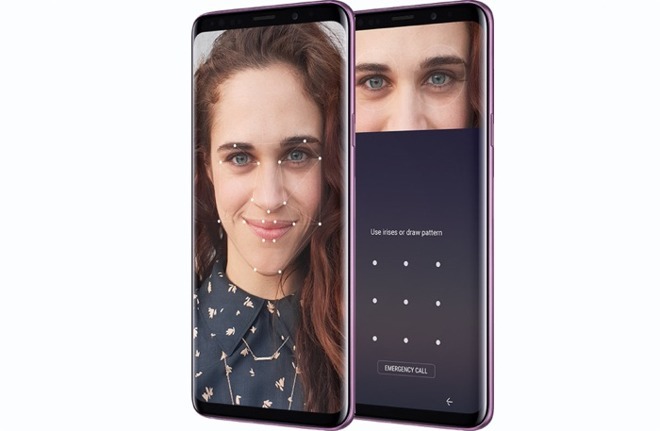 AppleInsider may earn an affiliate commission on purchases made through links on our site.
Some owners of Apple's chief competition against the iPhone X — the Samsung Galaxy S9 and S9+ — are encountering problems with the responsiveness of touchscreens, excessive lens flare, and inaccurate data use tracking according to user complaints on assorted forums.
The touchscreen issues can potentially be resolved by increasing sensitivity or performing a factory reset, but some owners have had to swap for a new phone, according to posts on official Samsung forums and outside sites like Reddit. Samsung has already acknowledged the situation, though a solution isn't immediately forthcoming.
"We are looking into a limited number of reports of Galaxy S9/S9+ touchscreen responsiveness isues," the company said in a statement to Engadget. "We are working with affected customers and investigating."
The S9 just recently debuted, and much is riding on it as one of Samsung's flagship phones. The company's other flagship series — the Galaxy Note — probably won't see an update until this fall.
The scope of the touchscreen flaw is unknown, but Samsung is likely eager to prevent a scandal like its disastrous Note 7 launch in 2016. The phone was on the market for less than two months as a result of a string of battery fires, which cost the company billions of dollars.
The S9 lens flare issue, highlighted by PiunikaWeb, appears to happen when shooting in sunlight from certain angles. Samsung support has allegedly blamed the problem on the phone's dual-aperture camera, which can switch from f/2.4 to f/1.5 for low light or creating depth-of-field effects.
Two other issues, also noted by PiunikaWeb, involve T-Mobile. The first involves VPN use or third-party ad-blocker, AdGuard, causing data to be counted against hotspot limits rather than regular traffic.
Additionally, some T-Mobile users are also finding a "Separate App Sound" option missing from settings. With other carriers, this lets the S9 push audio from a specific app to an external speaker similar to AirPlay while other apps keep playing locally.
Samsung has not commented on the Separate App Sound issue, nor has it made any remark about the traffic-counting oddity.
Apple devices have suffered their own touchscreen problems in the past. In 2016, the company was forced to respond to a "touch disease" affecting the iPhone 6 and 6 Plus. A flickering band onscreen foreshadowed poor touch response.
Like the iPhone X, the Galaxy S9 has an edge-to-edge OLED touchscreen. New features apparently targeting the X include "AR Emoji," similar to Apple's animoji, and "Intelligent Scan," squaring off against Face ID.