Apple to expand AI and machine learning office in Seattle, making room for 475 people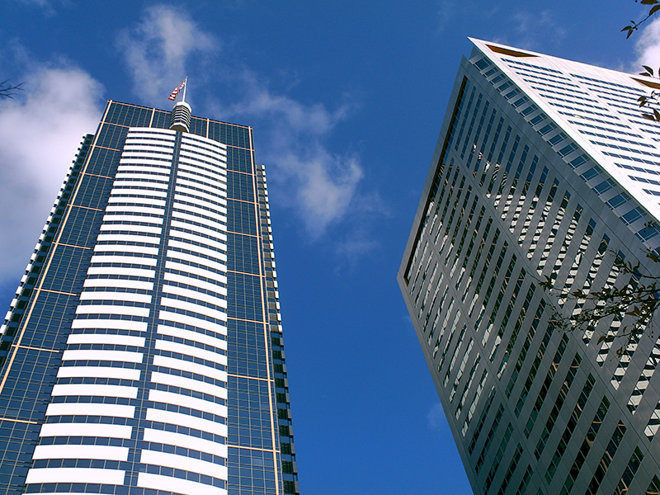 AppleInsider is supported by its audience and may earn commission as an Amazon Associate and affiliate partner on qualifying purchases. These affiliate partnerships do not influence our editorial content.
Apple is reportedly on the verge of moving into another floor at Seattle's Two Union Square, giving the company a presence on five floors of the skyscraper.
The upcoming expansion will bring Apple's footprint to over 70,000 square feet, room for between 350 and 475 people, GeekWire said, citing permits as well as visits to the location. Apple has so far refused to comment on the matter, and shows little trace of its presence at the building itself apart from keycard readers asking people to swipe their Apple ID badges.
Apple first launched its Seattle engineering office in 2014 after acquiring a local cloud computing startup, Union Bay Networks. The office has grown several times since then, and in 2016 Apple's Turi acquisition heralded the facility's transformation into a center for AI and machine learning.
The company has some 19 job openings at the moment, related not just to the fields above but also natural language processing and smarthome technology.
Seattle is an opportune city for Apple, since Amazon and Microsoft are headquartered there, and other tech firms like Facebook and Google have a major presence. That makes collaborations — and poaching — easier, though Apple workers can potentially be recruited too.
Apple's strict privacy policies have forced it to use creative means of making Siri "smart," but even then the assistant has been criticized as less capable than alternatives from Amazon and Google. On the HomePod, for example, the only natively supported music services are Apple Music and iTunes, and support for third-party apps is both limited and dependent on having an iOS device.