Apple seemingly halts product financing for UK customers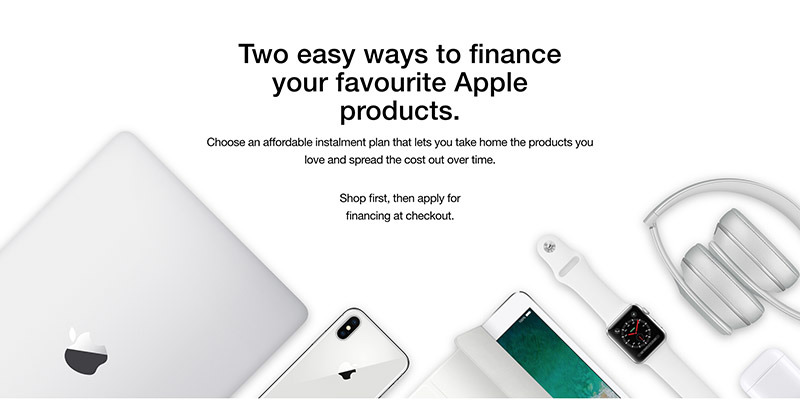 Apple has apparently discontinued product financing in the UK, as the company on Tuesday removed an informational webpage detailing those options and scrubbed its regional online store of references to installment plans.
While not confirmed, modifications to Apple's UK site strongly suggest the firm is no longer offering consumer financing through its online and physical retail channels.
In addition, financing options are no longer displayed when placing online orders. Prior to the change, an "Instalments" button appeared at checkout which, when clicked, allowed customers to select an installment plan offered by PayPal Credit or Barclays.
It appears the policy update applies only to consumers, as educational purchases can still be financed through Apple Financial Services. Apple's iPhone Upgrade Program, which provides financing through Barclays, is also untouched.
Apple previously partnered with PayPal Credit to offer financing on purchases of 99 or more, while Barclays offered payment plans for purchases of at least 399. Both companies promised instant approval decisions and competitive rates starting at 14.9 percent.
Without an integrated installment system backed by third-party vendors, UK consumers in need of financial assistance will need to seek their own credit solutions prior to purchasing Apple products through the Apple store.
As individual financing ends in the UK, Apple is reportedly in talks with Goldman Sachs to offer consumer loans through that company's Marcus product. A relatively new lending service, Marcus integrates with existing checkout systems to present customers loans carrying an interest rate of about 12 percent.