Architect of Apple's successful renewable energy program lands at electric motor firm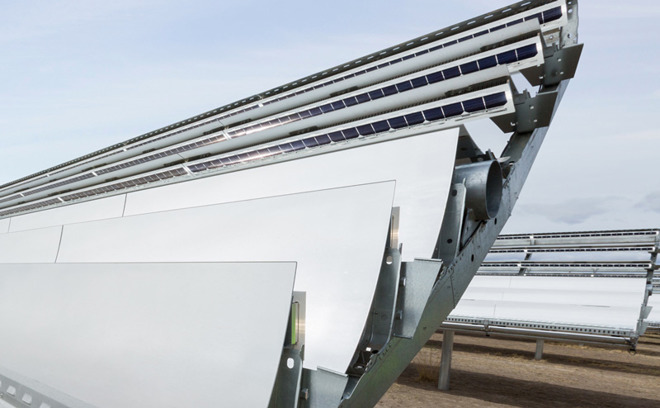 Mike Petouhoff, who helped Apple reach a lofty 100 percent renewable energy goal as the company's Global Energy Team Leader, has joined Software Motor Company to help build a new breed of highly efficient electric motor.
Announced by SMC on Tuesday, Petouhoff recently started work as the motor firm's VP of Business Development.
The timeline of Petouhoff's departure from Apple, and his subsequent move to SMC, is murky. According to his LinkedIn profile, Petouhoff joined SMC in January after serving as Apple's Global Energy Team Leader from May 2010 to December 2017. Today's press release, however, notes a stint as executive director of One Grid Energy Solutions, a firm focused on efficient power grid solutions.
An internet cache of Petouhoff's LinkedIn account includes mention of the One Grid position, though the blurb has since been scrubbed from the page.
At Apple, Petouhoff was responsible for designing and implementing the company's net zero carbon footprint plan, which sought to power corporate, retail and other facilities with 100 percent renewable energy. Petouhoff streamlined Apple's infrastructure to cut down on energy overhead, worked with government bodies, negotiated energy contracts, established energy programs and developed an energy and carbon accounting program to meet industry-leading targets.
The culmination of Petouhoff's efforts were distilled in Apple Park, where he "led the energy track" for the 100 percent renewable energy campus. The undertaking involved designing and implementing an energy efficient facility with on-site solar, grid-based solar, on-site fuel cells, batteries and micro-grid architecture, according to his LinkedIn profile.
Prior to Apple, Petouhoff performed similar duties as Chevron's "Zero Net Energy Thought Leader."
Apple has been working toward net zero energy for years, starting with a promise to power its Maiden, N.C., data center with renewable resources in 2012. Identical projects involving solar, wind and fuel cell solutions have rolled out with each new facility, including a $2 billion data center in Mesa, Ariz.
In 2016, Apple joined the RE100 initiative, effectively pledging to transition its worldwide infrastructure to renewable energy sources.