Apple drone project in North Carolina selected for approval by U.S. DOT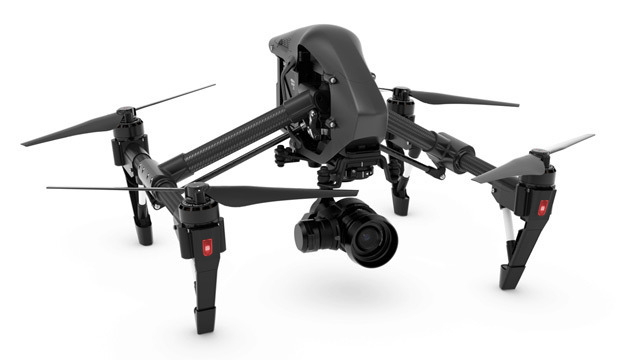 AppleInsider is supported by its audience and may earn commission as an Amazon Associate and affiliate partner on qualifying purchases. These affiliate partnerships do not influence our editorial content.
The U.S. Transportation Department has confirmed Apple is one of a number of major tech firms taking part in a drone program, an initiative that could help the U.S. government decide how to regulate unmanned aircraft used for commercial purposes.
Formally announced on Wednesday, the program consists of ten projects across the United States where drones will be used for commercial purposes, beyond the existing testing that the U.S. Federal Aviation Administration currently permits. Reuters reports Apple has been identified as one technology company participating in one of the selected projects, working with a firm in North Carolina.
Apple's participation in the project is intended to help improve Apple Maps, most likely by taking high-resolution images from the drone, which could be used to acquire data on road layout changes and increase the quality of the app's Flyover feature. It is claimed sensitive subjects, such as faces and license plate numbers, will be blurred in the images, in alignment with the company's stance on privacy.
Other projects given the green light include the startup Flirtey flying medical equipment to heart attack victims in Nevada, and the use of a 1,500-pound drone to monitor mosquitos in Florida. A total of 149 bids were submitted to the contest, which would allow night deliveries, flights over people, and other types of airborne activities currently banned for drones.
Apple isn't the only company with a winning project, with Intel, Uber, Microsoft, FedEx, and Airbus also among the successful applicants.
Notable declined projects include Amazon project for drone deliveries in New York, which would have expanded the online retailer's existing air-based trials. Chinese drone maker DJI was involved with around a dozen applications, but they were all rejected.
The U.S. Transportation Secretary Elaine Chao advised more projects could be allowed to proceed in the next few months, under new waivers or with plans modified to work under current regulations. Deputy Transportation Secretary Jeff Rosen insists there was a "rigorous process" for selecting the successful candidates, and that there were "no losers."
Apple does have experience with drones outside retail, reportedly for updating Apple Maps data alongside its slower fleet of Google-style minivans. Other drone applications Apple may be interested in include deliveries and facility monitoring efforts, though there has yet to be any strong rumors of a drone-related Apple project.
The company's main interest in autonomous vehicles is thought to be its self-driving car platform — and even then its goal is believed to be partnership with one or more ride-hailing firms, rather than an "Apple Car."