First Look: Philips Hue Wellner lamp with Apple HomeKit [u]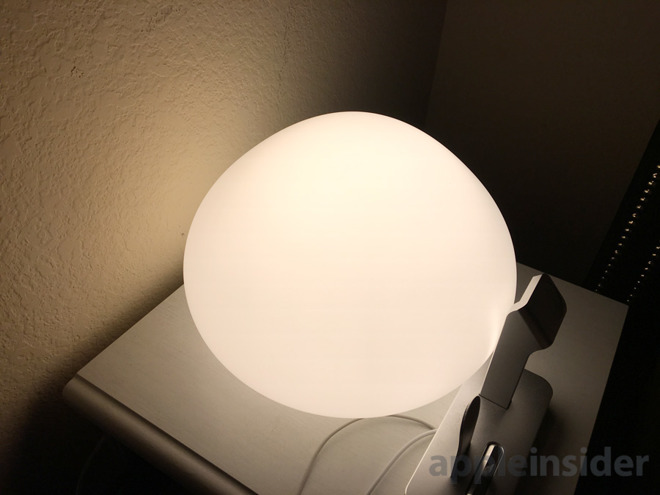 AppleInsider may earn an affiliate commission on purchases made through links on our site.
Most of the time smartbulbs are sold solo, asking you to use an existing lamp base or buy your own. Philips being a major lighting vendor, they also have some "all-in-one" options, with one of the latest being the HomeKit-compatible Hue Wellner. [Updated with Philips clarification on dimmer switch]
"All-in-one" is deservedly in quotes. Though the Wellner comes with a pairable dimmer switch that also ships with some other Hue kits — it doesn't come with a Hue bridge, which is necessary for the smarthome functions most people are buying the product for.
The lamp itself isn't an integrated light, either. Instead it comes bundled with a standard Hue White Ambiance bulb — screw it in, turn it on, and configure it with the Hue iOS app, and you might as well be using any other Hue product. You could also swap in another lightbulb, smart or otherwise if you were so inclined.
That being said, Hue is practically the "gold standard" in smarthome lighting, and the White Ambiance strikes a nice medium between basic white bulbs and expensive full-color ones. It delivers color temperatures along the white spectrum, ranging from cool to warm, with a particular emphasis on matching the time of day. In fact the Hue app's gradual, preset "Wake up" and "Go to sleep" routines were created with the White Ambiance in mind.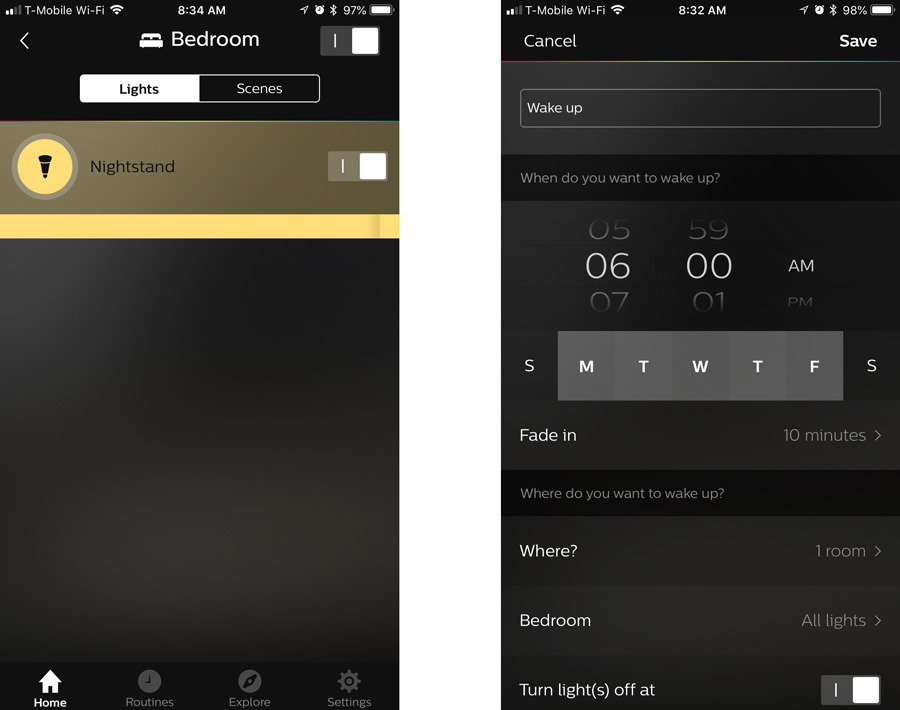 We'll have more to say about the Wellner's design in our full review, but for now suffice it to say that it's all glass, meant to sit directly on a table or desk like a giant Hershey's Kiss. For that reason you'll want to be careful about where you place it, since knocking it to the floor could be a costly accident.
AppleInsider will discuss the design, and use in a forthcoming full review.
Update: Despite marketing on the company's website, a Philips representative said it isn't including switches with the Wellner.