Apple versus Samsung $548M smartphone patent battle returns to court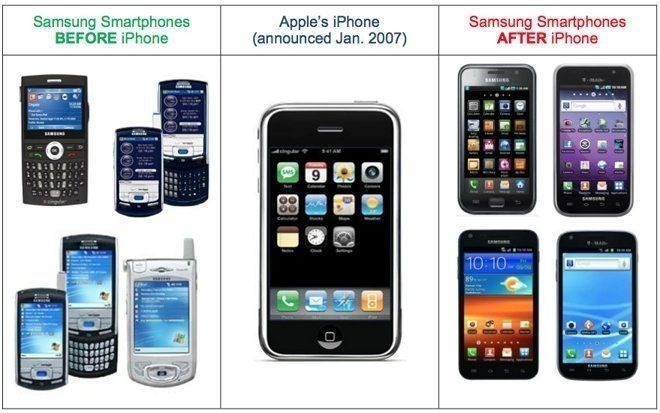 AppleInsider is supported by its audience and may earn commission as an Amazon Associate and affiliate partner on qualifying purchases. These affiliate partnerships do not influence our editorial content.
As Apple and Samsung prepare to go head to head in court again, AppleInsider takes a look at the history of this particular long-running patent battle between the tech giants.
In a San Jose, Calif., courtroom on Monday, Apple and Samsung will once again square off in their seemingly endless series of patent litigation battles. In what's expected to be a five-day trial in U.S. District Court, the court will determine the level of damages from the earlier litigation.
The case, like many others in the past, will be argued before Judge Lucy Koh, who for jurisdictional reasons has presided over various Apple-related cases, including multiple past Apple/Samsung trials. Koh's latest ruling was in Apple's favor, and involved the denial of a class action certification concerning the iPhone 6 and iPhone 6s' so-called "Touch Disease."
The first trial
The first trial took place in 2012 and was decided in Apple's favor, with the court finding that Samsung had violated Apple's patents for "Bounce-Back Effect," "Tap to Zoom," and others. Apple was awarded $1 billion in damages in August of that year.
By the time the settlement was reached, none of the 16 products named as infringing were on the market any longer.
"Article of manufacture"
The Supreme Court ruling did not mean the case it was over. It was sent back down to a lower court for a damages re-determination, and that brings us to this week.
During the re-trial Samsung will not have to disprove that an entire smartphone is the "article of manufacture." Instead, Apple has the "burden of persuasion" to identify how the infringed patents apply to the whole product.
What to expect
Samsung has already paid the $548 million to Apple, and the "additional remedy" of $149 million in damages included in that are not being discussed. So, that leaves the remaining $399 million.
In total, Samsung sold nearly 11 million devices that infringed on Apple's patents — a fact that is also not up for debate. The sale of those devices cranked out over $3 billion in revenue, so the Supreme Court ruling may not change the ruling that much, as the award is already less than the total value of the products. What it will come down to is how much Apple's usability and design patents contribute to the device's sales as a whole.
Judge Koh runs a tight ship. In previous trials, both parties were limited to a fixed period of time, to bring the trial to conclusion in a speedy fashion. Those rules haven't been detailed to the public as of yet, but closing arguments are expected on Friday.
Jury deliberation will take as long as it takes.