Apple ships second developer betas for iOS 11.4.1, macOS 10.13.6, and tvOS 11.4.1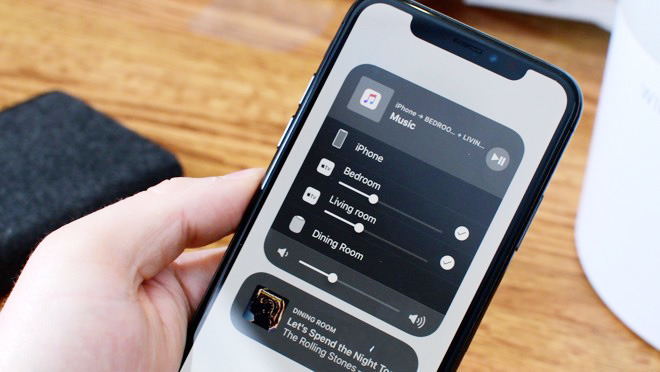 Apple has shipped the second developer betas of iOS 11.4.1, tvOS 11.4.1, and macOS High Sierra 10.13.6 for testing, with the new batch arriving roughly two weeks after the first betas were released, and following after betas for future milestone releases were provided to developers at WWDC 2018
Code for the new betas is available to download from the Apple Developer Center, as well as via an over-the-air update for devices already enrolled into Apple's testing program. Public versions of the betas are typically released a few days after the developer versions.
The second iOS 11.4.1 beta is build number 15G5063b, replacing the first build which was 15G5054c.
The second beta for macOS 10.13.6 is build 17G39b, while the previous beta was build 17G31f.
The second tvOS 11.4.1 beta with build number 15M5063a replaces the first build of 15U5053b.
There is no second beta for watchOS 4.3.2 at the time of publication.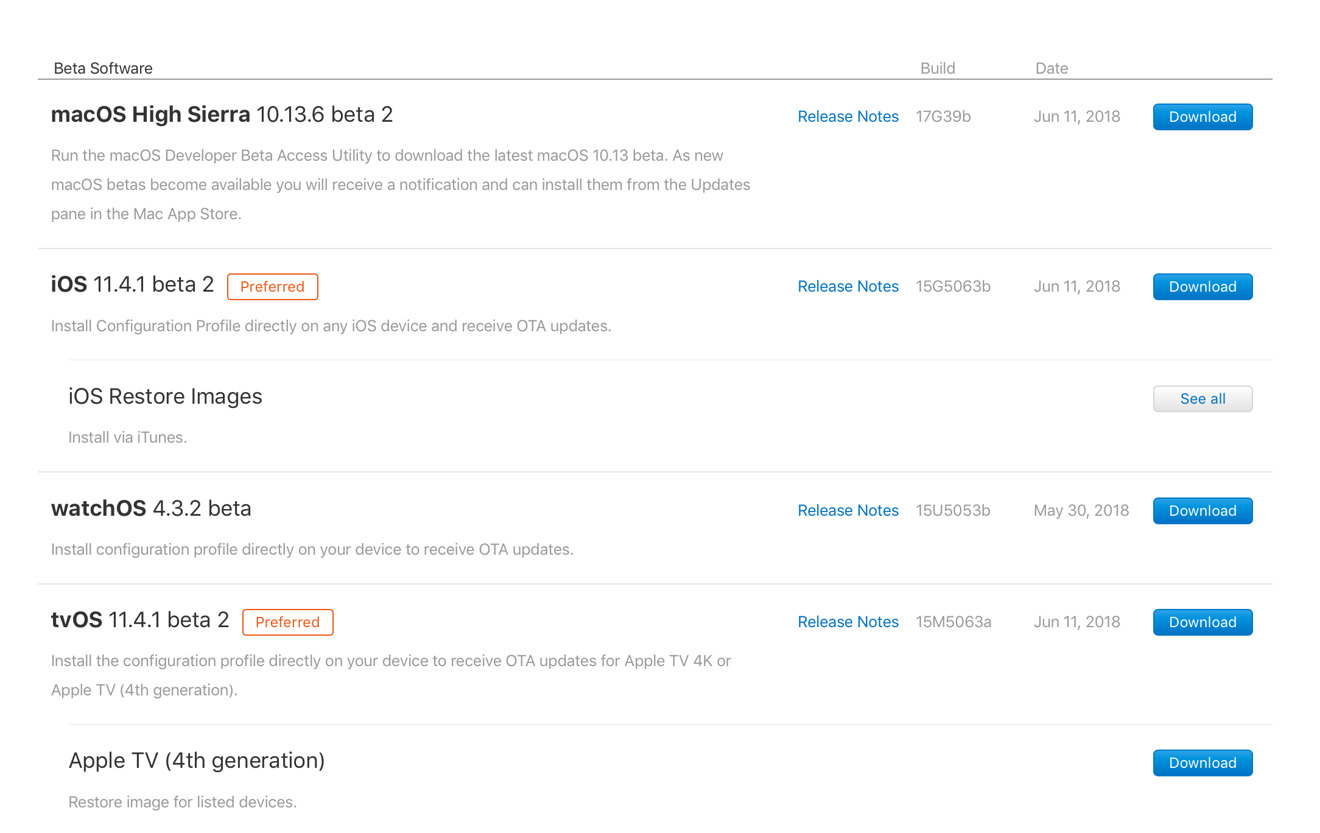 Notes for the initial builds didn't disclose any major changes. Testing of the builds, as well as the version number increment for all versions, strongly suggests the betas are testing performance improvements and bug fixes rather than adding new features.
AppleInsider, and Apple itself, strongly advise against installing beta releases on mission-critical hardware, due to the potential loss of data. It is suggested that those interested in trying out the betas use secondary devices for testing, and to keep backups of any important data before installing or updating the software.