Apple releases first iOS 12, macOS 10.14 Mojave, watchOS 5 and tvOS 12 betas to developers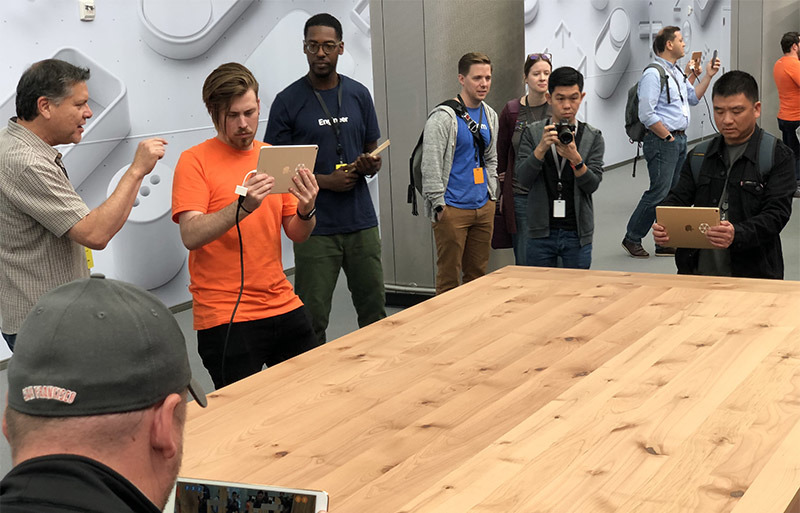 Following Monday's WWDC 2018 keynote presentation, Apple issued initial beta versions of its upcoming platform upgrades, including iOS 12, macOS 10.14 Mojave, watchOS 5, and tvOS 12.
The software is available to developers through Apple's Developer Center, and/or as over-the-air updates once proper certificates are installed. In the case of macOS Mojave, only a direct Developer Center install is available, though subsequent betas should be available through the Mac App Store.
Previewed earlier in the day, iOS 12 brings a few major features to the mobile operating system, including a boost in performance for older handsets. Traditionally, iOS upgrades slow down legacy hardware, prompting some to forego the update process altogether.
Along with an eye on performance, Apple is focusing on the advancement of existing technologies like ARKit, which moves to version 2.0 and includes support for multi-user experiences. The company also introduced the new USDZ file format, developed in collaboration with Pixar, that offer better handling of 3D image data files.
Siri has been given a major shot in the arm with Shortcuts, a set of tools that allow users to create app and action macros that make better use of the virtual assistant's capabilities. For example, users can create a macro named "going home" and fill it with actions like turning on HomeKit lights, retrieving traffic information and opening a specific radio station in a media app.
Apple has also taken steps to curb device addiction with a set of built-in tools that help users track and manage app usage. The features include time checks, app limits, new Do Not Disturb functions and a new app called Screen Time that provides a broad overview of weekly app usage.
Apple's first-party apps also get tweaks, from group calling in FaceTime to Memoji in Messages.
As for macOS, the upcoming Mojave incorporates all new features like a dedicated Dark Mode, an all-new App Store, tweaks to the desktop, a powerful Quick Look tool and, for the first time, ports of iOS apps like Home. The iOS app porting initiative was teased during today's keynote, with Apple saying developers will be able to transition their apps to Mac sometime in 2019.
For Apple Watch, watchOS 5 concentrates on fitness and Siri capabilities, including automated workout detection and the ability to invoke Siri without saying, "Hey Siri." A new walkie-talkie feature provides streamlined voice communications with fellow Apple Watch owners, while more intuitive notifications help improve the Watch experience.
Finally, tvOS gets long-awaited support for Dolby Atmos surround sound, as well as a streamlined sign-in protocol for cable providers.