Apple part numbers for 2018 MacBook and iPad models turn up in Eurasia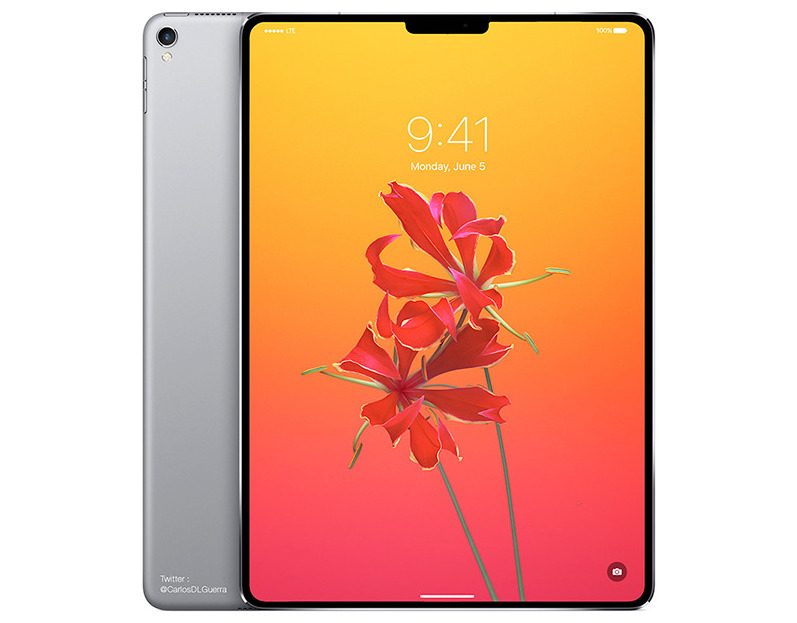 Apple could be gearing up to introduce as many as five new MacBook models and five new iPad models sometime in the second half of 2018, regulatory filings out of Eurasia have revealed.
The filings with the Eurasian Economic Commission (EEC), first discovered by French-language website Consomac.fr, are required by any corporation looking to market devices employing encryption in Armenia, Belarus, Kazakhstan, Kyrgyzstan, and Russia.
Among the new part numbers are five model identifiers believed to coincide with the refresh of new MacBook models: A1931, A1932, A1988, A1989 and A1990. Of these, the latter three part numbers are highly believed to reference 2018 updates to the 13" MacBook Pro, the 13" MacBook Pro with TouchBar and the 15" MacBook Pro with TouchBar, respectively.
Identifying the first two Mac part numbers appears to be more challenging, as their numbering convention does not coincide with any pre-existing model identifiers adopted by Apple. One potential explanation would have Apple adopting these part numbers for refreshes to its ultra lightweight portables, namely the 12" MacBook and 13" MacBook Air offerings.
As it stands, updates to the company's most portable notebook — the 12" MacBook — have been scant and rather immaterial since the the product line first launched back in 2015, and little information has leaked from the company regarding any forthcoming update. On the other hand, research reports from fairly reliable sources have hinted at a 2018 refresh of the 13" MacBook Air that — in all likelihood — would borrow heavily from the more modern design of the 12" MacBook.
It's therefore possible that A1931 and A1932 could represent a consolidation of the 12" MacBook and 13" MacBook Air offerings, with A1931 referring to a refreshed 12" MacBook and A1932 referencing an overhaul to the 13" MacBook Air offering that would closely match the 12" model, only with a larger 13- or even 14-inch display.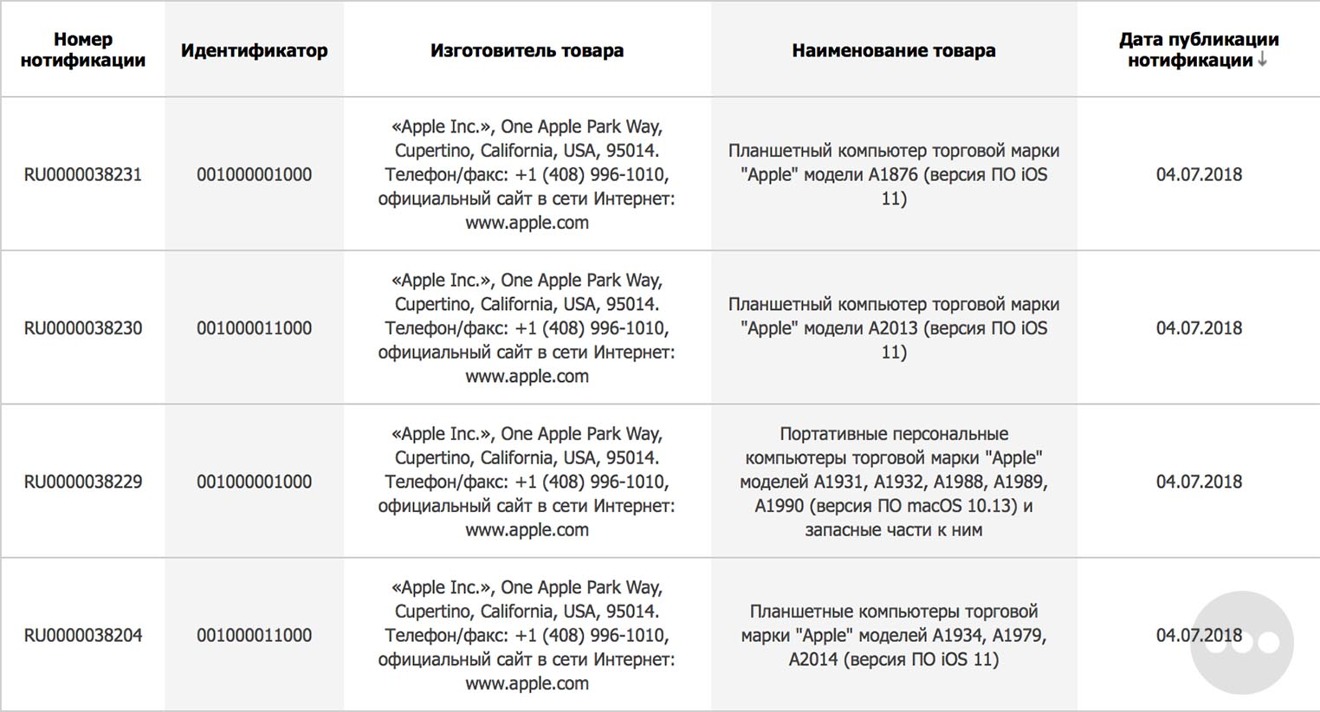 Similarly, the same set of Eurasian data has also disclosed Apple's apparent plans for a sweeping refresh of its iPad tablet offerings, though the five product numbers — A1876, A2013, A1934, A1979, A2014 — are more mysterious in nature than their Mac counterparts.
A pair of reports dating back to last year claim that Apple has been working on a "high-end" iPad for release as early as this year that would sport a slimmer bezel and incorporate facial recognition alongside and a TrueDepth camera and an edge-to-edge 11-inch display that would replace the need for a home button and Touch ID.
While the EEC filings offer no insight into when Apple plans on releasing any or all of the new offerings, it's worth noting that each of the new Mac part numbers were filed with references to an existing version of Mac OS (macOS 10.13) and the iPad part numbers with tied to the current iOS 11 release. This would seem to indicate that some or all of the models could theoretically launch prior to the release of the macOS 10.4 and iOS 12 in September, though it would be highly unlikely for Apple unveil new iPads between now and its annual September iPhone event.