Hands on: Create your own Siri commands with Shortcuts in iOS 12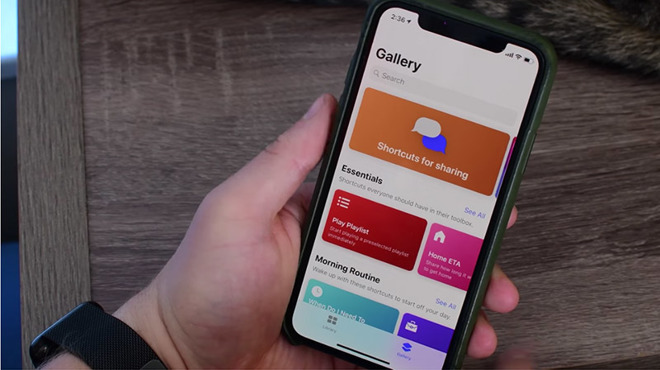 Shortcuts is a hotly anticipated iOS 12 app that lets users create powerful macros built on the lattice of Workflow, the automation app Apple acquired not long ago. With an invite-only beta now live, AppleInsider takes a look at how the application works, how to create your own shortcuts, and how to invoke them via Siri.
Walkthrough
When launching the app for the first time, users are presented with a basic card-based user interface that will undoubtedly make Workflow users feel right at home. Both the layout and colorful design are pulled directly from the existing Workflow app. What's more, all existing workflows will be ported over to Shortcuts when launched.
Currently, the UI is split into two tabs — your library and the shortcut gallery. Your library houses any shortcuts that you have created or saved, and the gallery is a collection of prepackaged shortcuts that you can peruse, download and customize. Chances are, most users will simply venture into the gallery to find new shortcuts and save them rather than creating new macros from scratch, but we recommend experimenting once the app is released.
Speaking of creating shortcuts from scratch, that can be easily done directly from the library, either with the Create Shortcut card at the bottom, or via the + button on the top right.
Actions can be added from the provided list as different steps in the shortcut. Shortcuts, in general, can range from the simple (like performing a search), to a complex series of actions (like running several actions when you are on your way home).
To make it a bit easier, when searching for actions to add, Shortcuts gives you quick access to your favorites, helpful Siri suggestions, and scripting right up top. Below, are different content types and different apps that offer support for each command. The list is quite long and when it comes to digging into scripting things can get seriously complicated.
Simplify common tasks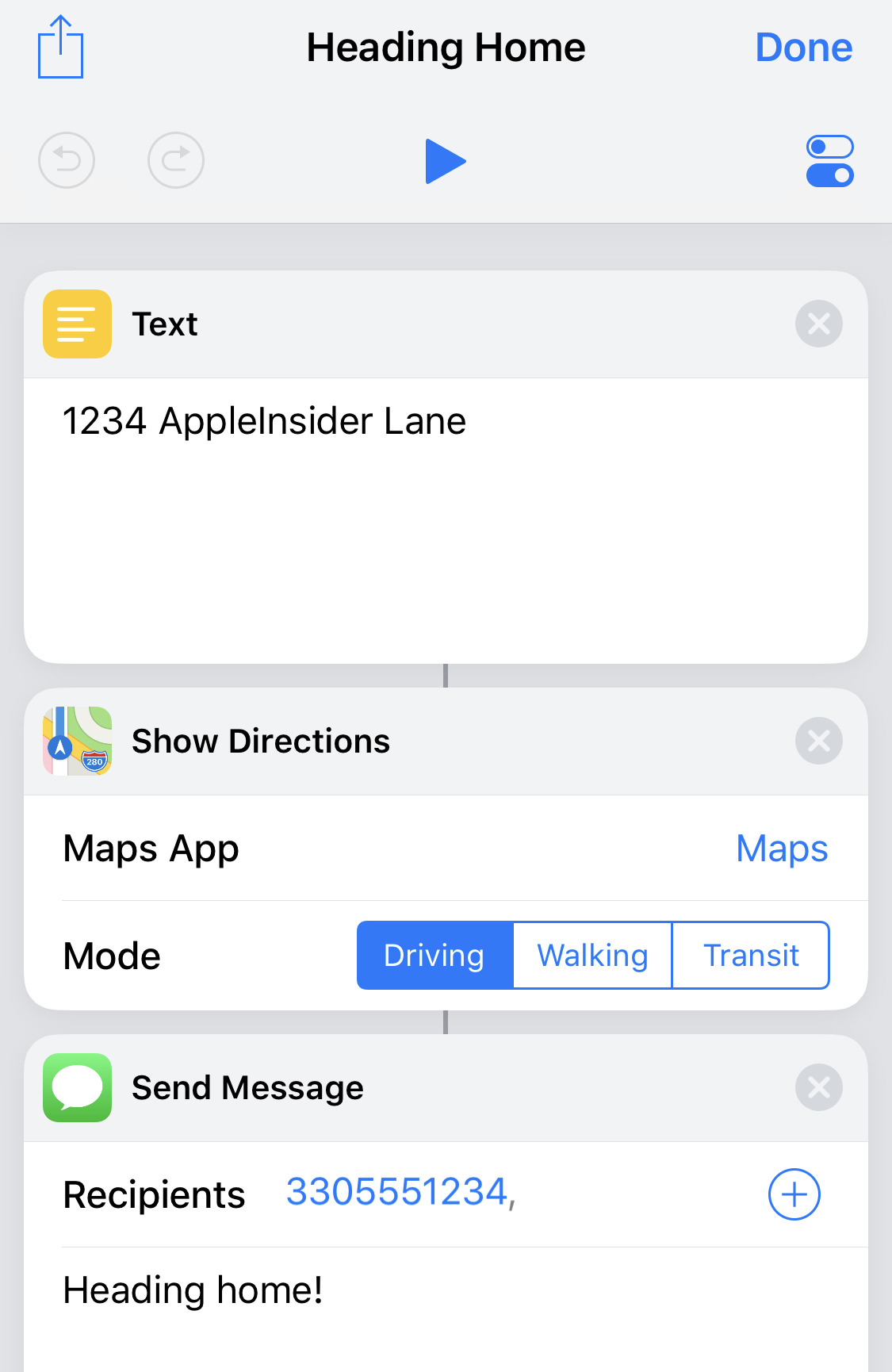 Really, the extent of shortcuts is limited to your imagination. As a starting point, the gallery tab has many handy recommendations. Some shortcuts are useful in the Share Sheet, but we found a few particularly useful when paired with Siri:
Share Location: This finds your current location, creates a Maps link, then puts it into a message, ready to share.
Browse Top News: Gives you a list of (customizable) news organizations, then launches Safari to read latest news.
Directions to Next Event: Automatically finds your next calendar appointment and gets directions in Maps.
Heading Home: Able to get directions home, text your spouse you're on the way, sets the thermostat, and gives you a summary with your ETA.
Some functionality is missing in the first release of Shortcuts, such as the ability to integrate with HomeKit. Once this is added, even more opportunities will be opened up.
After release, third-party apps will be able to get in on the fun. For instance, a Siri shortcut can be used to find your keys with a Tile Bluetooth tracker attached, your pet could be fed with a smart pet feeder, or your car can be started using the Ford Sync app.
Just ask Siri
Adding to Siri is a bit hidden, buried below levels of menus.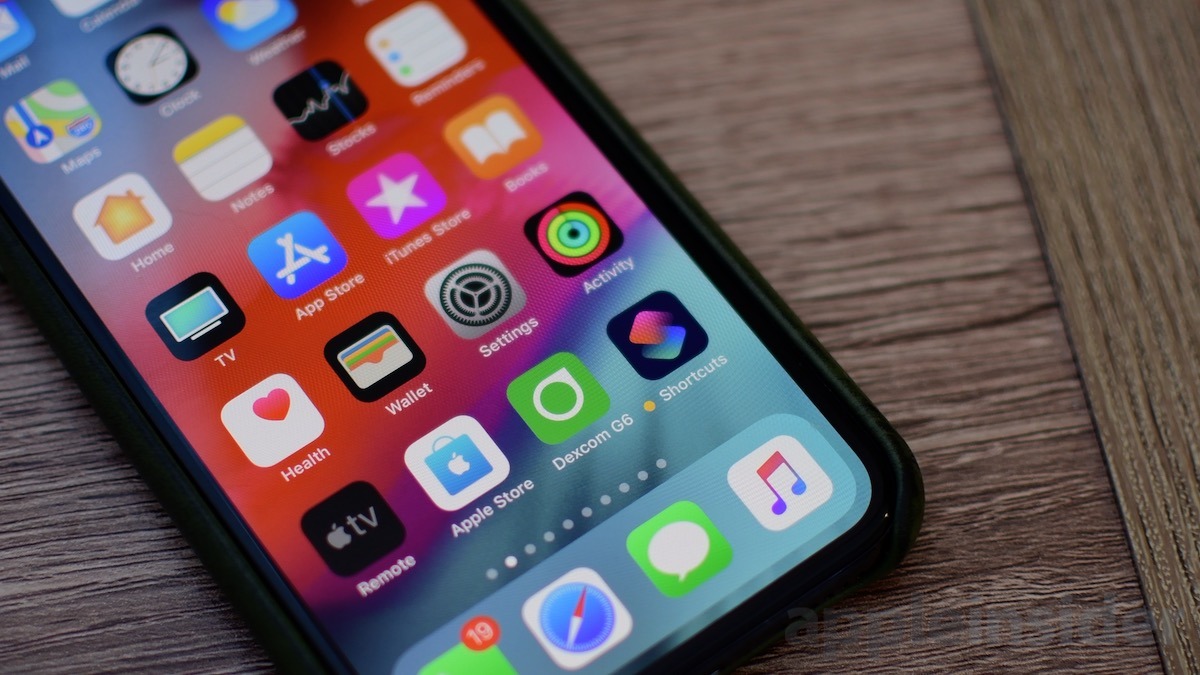 Instead of being presented upfront, you must first choose a shortcut, tap on the sliders in the top right corner, then tap on Add to Siri. Here, a simple phrase can be chosen to invoke the shortcut when conversing with Siri.
Shortcuts can also be added to Siri via the Settings app, under Siri and Search though options are a bit more limited in that scenario. It is, however, a great place to view all of your existing Siri Shortcuts.
Availability
Apple announced Shortcuts during their annual developer convention in June. Currently, Shortcuts is limited to developers and just launched in the form of a limited Testflight beta on Thursday. A full release is expected this fall alongside iOS 12.
Public beta testers of iOS 12 are able to currently create their own shortcuts and add them to Siri through Settings. More complex macros can be created through Workflow, then added to Siri in Settings.