LG rides Apple Watch to peak of OLED sales for smartwatches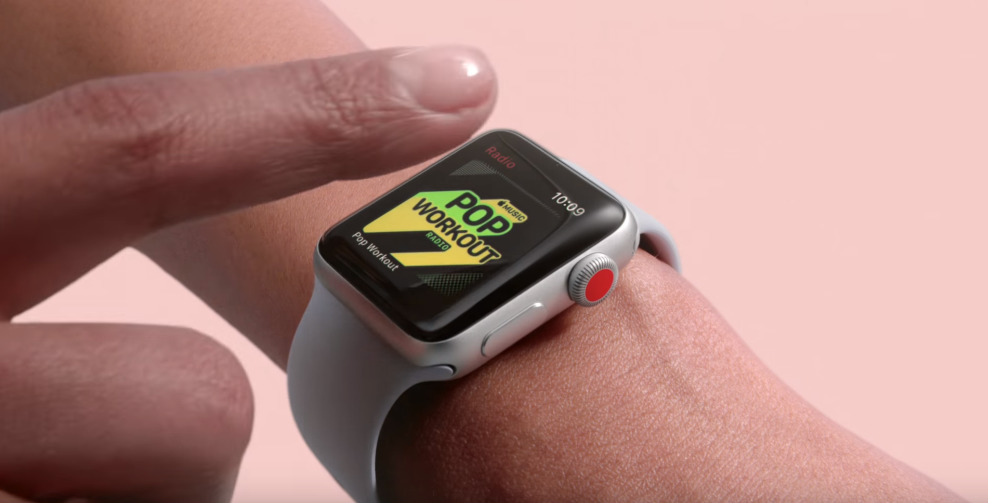 LG Display beat out rivals in the AMOLED smartwatch panel market last year, driven largely by its orders for the Apple Watch, according to new research estimates.
LG shipped some 10.64 million AMOLED smartwatch panels in 2017 to take 41.4 percent of the market, said research outfit IHS Markit, cited by BusinessKorea. Its next closest competitor was Samsung, which shipped 8.95 million units.
Combined LG and Samsung allegedly shipped 14.75 million smartwatch panels to Apple, with LG representing over 70 percent. Apple has never publicly disclosed Apple Watch sales, only ever bragging about relative performance in vague terms.
The company is widely believed to be the leader in the smartwatch market though, aided by the popularity of the iPhone and the Watch's closer integration than alternatives. At the same time, Apple has taken a cue from some of the competition and moved towards making its product more independent from phones, primarily by adding LTE to the Apple Watch Series 3.
LG Display is a long-time Apple supplier, but aside from the Apple Watch has only historically shipped LCD panels to Apple for products such as the iPad. Most of the company's production capacity is invested in LCD.
That situation appears set to change this year, as the company is rumored to be supplying Apple with a relative handful of OLED panels for this year's iPhones. Reports have pegged the amount at 2 to 4 million or 3 to 5 million. The wide ranges are likely attributable to factors any supplier would have to struggle with, namely yield rates and how quickly production can be ramped up.
Apple is believed to be working on two OLED iPhones for this fall, namely an updated 5.8-inch model and a new 6.5-inch product, sometimes nicknamed the "iPhone X Plus." It's commonly thought that the bestselling iPhone, though, will be a 6.1-inch LCD model, since its price is typically expected to fall somewhere between $600 and $700. Apple may charge anywhere between $800 and $900 for the 5.8-inch OLED phone, and $900 to $1,000 for the "X Plus."