'Love Notes to Newton' is documentary about the before-its-time '90s Apple product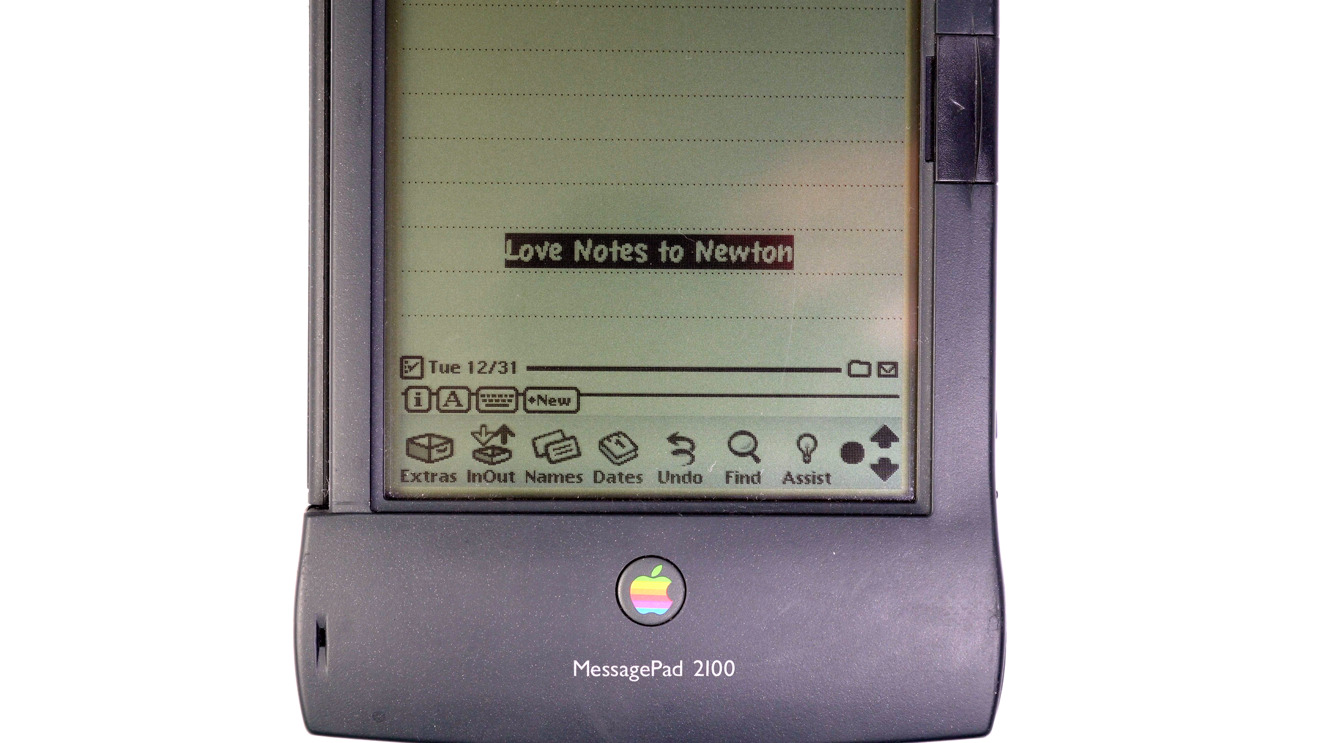 AppleInsider is supported by its audience and may earn commission as an Amazon Associate and affiliate partner on qualifying purchases. These affiliate partnerships do not influence our editorial content.
"Love Notes to Newton," which premieres this week, looks at the rise and quick fall of Apple's John Sculley-era personal digital assistant, and talks to both the original Newton team plus the small fanbase of enthusiasts that still remain.
Earlier in 2018 saw the premiere of "General Magic," a documentary about the company, spun off from Apple and including several prominent Apple alumni, that tried and failed to build a smartphone-style device, more than 15 years before the iPhone hit the market. Now, another film documents a completely different Apple-related gadget from the 1990s whose legacy and influence has far outlasted its time as an active product.
"Love Notes to Newton," directed by Noah Leon, tells the story of how the Newton product line came to be, why it failed to catch on, its death upon Steve Jobs' return to Apple, and the long afterlife the product has enjoyed, mostly among a small but passionate group of enthusiasts.
The film, which was made possible through a crowdfunding campaign, will have its premiere this Sunday at the Macstock Conference and Expo in Woodstock, Ill., with the film available for purchase soon afterward, on the video platform Vimeo.
The film had its genesis in a posting Leon himself made to a message board called "Newtontalk," in which he asked whether there had ever been a documentary or other television program about the Newton. Leon, who at the time was working at a college TV station, expressed interest in making such a film himself.
Eight years later, once he'd founded a production company, he finally did so, and the result is "Love Notes to Newton."
Much like the "General Magic" film — in which some interviewees attributed their own product's failure to Apple bringing out the Newton around the same time — "Love Notes to Newton" represents a look back at a very different time in the history of Apple, of Silicon Valley, and of innovation in general.
The film features more than 40 interviews, including former CEO John Sculley, and it capably gets across what Apple was going for with the Newton, and why it ultimately failed. Like the General Magic team, the Newton crew had an idea of what they wanted, and a lot of those things ended up as key parts of the technologies of the ensuing decades.
But during its own time, the tech wasn't there for the Newton — and neither was the audience.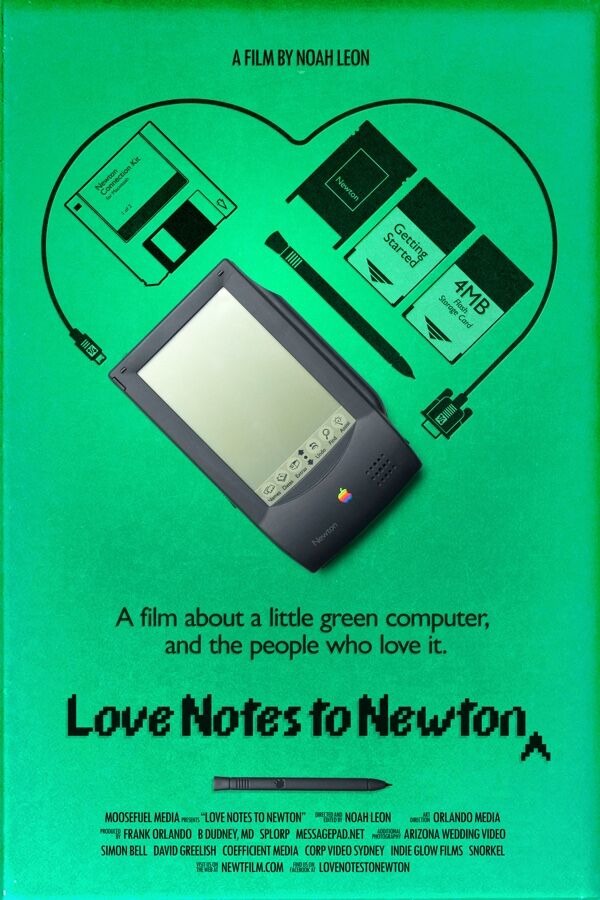 All about the Newton
The Newton debuted in 1993, during John Sculley's tenure as CEO, and it was pitched as the first Personal Digital Assistant (PDA), featuring such technologies as handwriting recognition, and it ran on its own operating system, Newton OS.
It got far away from Apple's traditional design aesthetic, but beyond that, it was Apple's original foray into portable computing — something that would bring the company its greatest-ever success a decade-and-a-half later.
The original MessagePad debuted in August of 1993, at the Macworld Expo in Boston, and it cost $700. While enthusiasts devoured them at first, some were put off by the price point, as well as how quickly the device gobbled up battery power. The MessagePad 100 arrived the following spring, followed by MessagePad 120 in 1995 and the 130 in 1996.
The Newton brand extended eventually to the eMate 300 product, which sported a keyboard but ran the Newton operating system. Selling for $800, the eMate lasted about a year.
And years before the Apple Store, a Newton Source retail chain opened in a few cities in 1994. The chain wasn't operated by Apple itself, but pioneered a retail concept based on Apple products- and its New York location was across from the Plaza Hotel, only about a block away from the current flagship Apple Store on Fifth Avenue.
On the market for about five years, the Newton wasn't the groundbreaking success that Apple hoped for, and one of Steve Jobs' first acts upon returning to the company was killing it off, along with other other products introduced during his exile.
Loving Newton
In the film, much of the material involving those who made the Newton has been discussed before, and it won't come as a shock that some on the team maintain to this day that the product would have had a chance, if only Jobs had given it more time before he killed it in 1998.
It is fascinating, though, to learn how the Newton required its engineers to build several elements, all of which were brand new, on top of one another, with no idea whether or not it would work.
The parts about the Newton enthusiast community are much more compelling. The fandom continues to maintain their devices, which still work to varying degrees, although some of them remain dust-covered. The group occasionally holds Worldwide Newton Conferences, as written about in Wired back in 2013. Several Newtons can be found on eBay, even today.
If you ever owned a Newton and have any affection for that product or that particular era in general, this documentary is likely to have some appeal for you. Some proceeds from the documentary will go to Be the Match, a charity for connecting donors and recipients for bone marrow transplants.