Apple says it has paid $10.4B of $15.1B in back taxes to Ireland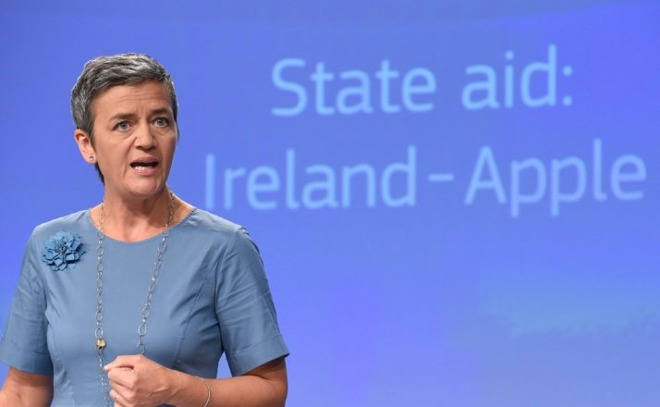 AppleInsider may earn an affiliate commission on purchases made through links on our site.
Apple has so far made two payments of 4.5 billion euros (about $5.2 billion) into an escrow account for the 13 billion euros ($15.1 billion) in back taxes the European Commission has ordered it to pay Ireland, according to new regulatory filings.
"As of June 30, 2018, 4.5 billion euros of the recovery amount was funded into escrow. Subsequent to June 30, 2018, the company has funded an additional 4.5 billion euros of the recovery amount into escrow," Apple said in quarterly documents seen by Reuters.
Apple and the Irish government set up an escrow account rather that direct payments in anticipation of an appeal against the European Commission, which could begin this fall. The fight could stretch out for several years however with no guarantee of success, since the Commission has previously ruled against other multinational corporations accused of violating European tax rules.
In August 2016, the Commission ruled that Ireland had extended preferential tax deals to Apple for years, something considered illegal state aid under European law — aid offered to one company must be extended to others as well. The E.U. argued that the Irish government had even reverse-engineered rules to appease Apple.
The iPhone maker has funneled large sums of international revenue through Ireland, using loopholes to pay minimal taxes. According to the Commission, Apple paid 1 percent on profits in 2003, and as little as 0.005 percent in 2014.
The Irish government has begun closing some loopholes, and the Commission has proposed new tax rules that would spread some of Apple's obligations around the E.U.