All three 2018 iPhones to support wireless charging, AirPower mat to cost $150, rumors say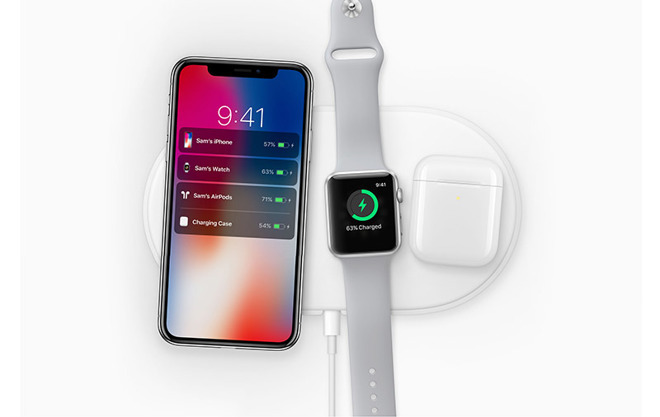 AppleInsider may earn an affiliate commission on purchases made through links on our site.
As predicted Apple's 5.8-, 6.1-, and 6.5-inch iPhones shipping this fall should all offer wireless charging, and the company's long-delayed AirPower mat should finally ship around the same time for $150, reports claim.
Apple engineers are still in the process of "debugging" the mat, Loveios said on Monday, citing supply chain sources for the Chinese-language site Chongdiantou. That would be consistent with a recent Bloomberg report, which said that Apple is aiming for a September window.
The earlier story blamed delays on "technical hurdles." Apple is believed to be using a more advanced coil system than most Qi-compatible wireless chargers, likely to handle the AirPower's ability to charge several different kinds of devices regardless of which order they're in on the mat.
When it was first revealed last year, the promise of the AirPower was an accessory that could charge iPhones, Apple Watches, and a still-unreleased wireless AirPods case. The mat will be able to handle up to three devices simultaneously.
That could be appealing to people who want to avoid hooking up multiple Lightning cables when they charge at night, and/or have a more convenient option when they travel.
It's typically been assumed that all of this fall's iPhones would support wireless charging, given compatiblity in the iPhone 8, 8 Plus, and X. The 6.1-inch model is expected to be a "budget" LCD device though, and dropping wireless would be one way to keep prices down.