Apple's HomePod claims six percent of the smart speaker market, as Google closes gap with Amazon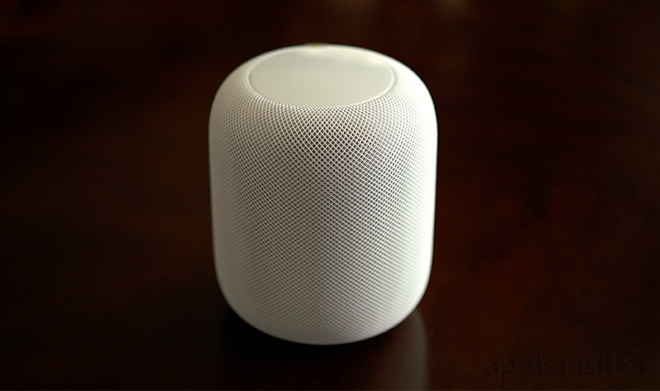 New data says that Apple is now the fourth smart speaker manufacturer as measured in sales worldwide with about 700,000 HomePods sold in the quarter, about six months after its launch.
According to the latest quarterly data on the smart speaker market from research firm Strategy Analytics, Amazon remains the top brand in smart speakers worldwide. But its lead is shrinking, as Google, Apple and others gain. SA found that Apple shipped around 700,000 speakers worldwide during the quarter, up from none the year before, indicating that Apple has found yet growth category.
The report finds that Amazon notched 4.8 million smart speaker shipments in Q2, placing its global market share at 41 percent. And while Amazon sold many more speakers in the rapidly growing category, competition has caused its market share to drop from 75.8 percent a year ago.
Google is second with 3.2 million speakers shipped for 27.6 percent, followed by Alibaba (about 800,000 shipments, and 7 percent) and Apple. Neither Alibaba, Apple, or the fifth-place brand, JD.com, registered on the survey during Q2 of last year.
"Apple has established an early lead in the premium smart speaker market, benefiting from a fiercely loyal fan base and strong momentum behind its Apple Music service," David Mercer, Vice President at Strategy Analytics, said as part of the report. "However, we expect the higher end smart speaker market to grow and become much more competitive moving forwards as vendors such as Samsung with its Galaxy Home speaker look to capitalize on the growing acceptance of voice as an established control mechanism."

The HomePod debuted in February, and is competing with its rivals with a higher price point, and having launched much later than the speakers from Amazon or Google.