Apple donates $1M to Kerala flood relief efforts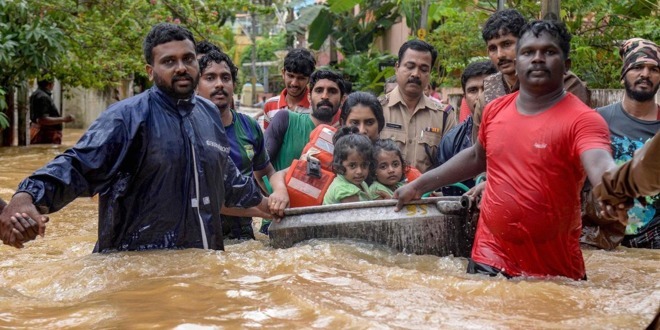 After opening iTunes' donation mechanism earlier this week to help victims of the Kerala floods in India, Apple on Saturday pledged 70,000,000 Indian Rupees (about $1 million) to support Mercy Corps efforts in the region.
Apple in a statement to Indian news wire service Indo Asian News Service (via the Khaleej Times) said it is "heartbroken" by the Kerala floods that claimed hundreds of lives and displaced millions.
"We're heartbroken by the catastrophic flooding in Kerala. Apple is donating Rs 7 crore to support the life saving work Mercy Corps India and the Chief Minister's Distress Relief Fund are undertaking to support survivors, help those who have been displaced and rebuild homes and schools," Apple said.
The company went on to note the activation of its donation service, allowing customers to contribute to ongoing Mercy Corps efforts through a dedicated button in iTunes and the App Store.
As usual, users can donate $5, $10, $25, $50, $100 or $200, with the full amount going directly to the humanitarian aid group.
Flooding in the Indian state began in June with the onset of unusually heavy monsoon rains. The unrelenting downpours continued until this week, leaving some 400 people dead and more than a million displaced, according to the latest statistics reported by BBC News. The region remains in dire straits even as floodwaters subside, with residents returning from shelters to find deadly snakes, scorpions and other wildlife now inhabiting their homes.
Apple regularly uses iTunes and the App Store to process donations for natural disasters, both in the U.S. and beyond. Most recently, the company activated the mechanism for California's wildfires this month.