iPhone most popular smartphone sold online in U.S., Amazon biggest phone retailer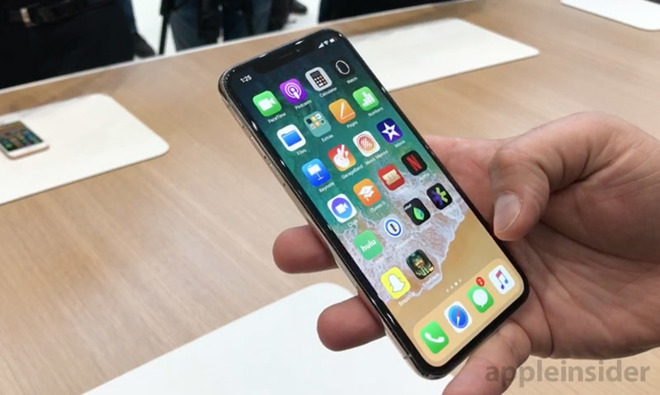 AppleInsider may earn an affiliate commission on purchases made through links on our site.
With online sales now 13 percent of the domestic smartphone market, Apple had 8 percent of sales in the second quarter, although iPhones remain the most popular phones both online and off.
The "other" category consisted of 48 percent, indicating that users buy their smartphones from a wide variety of places. Counterpoint added that online sales now consist of 13 percent of total U.S. smartphone sales, top from 12 percent the previous quarter. While domestic smartphone sales volumes are down overall, Counterpoint attributed the rising share of online sales, as well as Amazon's strength, to Prime Day and other online-only sales.

"Amazon has really proven that they are able to capture a significant share of the online smartphone market compared to carriers," Counterpoint research analyst Maurice Klaehne said as part of the release. "In their Q2 earnings calls, all the Big Four carriers commented that their device sales have dipped (see here). Amazon remains very competitive with its pricing and Prime-only deals. These offerings fit nicely within their Amazon Prime membership strategy, as often they can deliver smartphones faster than carriers can."
Apple's position in the retail rankings was hurt by the timing of the survey, Counterpoint's research director Jeff Fieldhack said, as "Apple saw a slight downturn in online sales due to customers holding off on new phone purchases until the new iPhone series is announced in the coming month." A single line in the report notes that "Apple iPhones remain the most popular models across both online and offline channels."
Apple sells many iPhones through its own e-commerce platform, but iPhones are often also sold through Apple Stores, Apple retail partners, and through carriers. Most of Amazon's sales of iPhones are through third parties.
Another Counterpoint survey, in June, listed the Samsung Galaxy S9 Plus and S9 as the most popular smartphones worldwide, but included five separate iPhone models in the top ten. The following month, Counterpoint said that the iPhone 8 had taken the top spot.