Facebook followed Apple's lead on Alex Jones purge, Zuckerberg says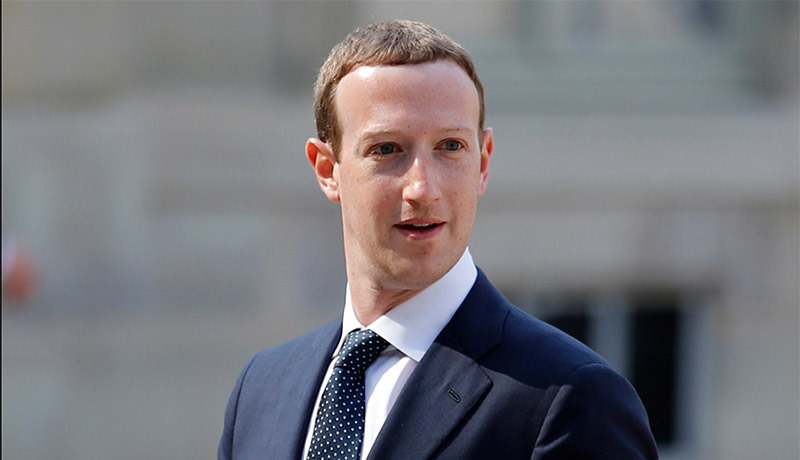 Facebook CEO Mark Zuckerberg in an interview published Monday confirmed in part assumptions that Apple's decision to remove controversial conspiracy theorist Alex Jones from iTunes and Apple Podcasts kicked off similar bans on other platforms.
In July, complaints over Facebook's action, or rather inaction, regarding Jones and his Infowars pages began to escalate. Users said the controversial talk show host's rants and ravings — among other claims, Jones is known for calling the 2012 Sandy Hook elementary school massacre a hoax — routinely violated Facebook's policies on harassment and fake news.
Facebook experimented with punishments to minimize Jones' outsized impact on the platform. The first step was to "reduce" Jones, a strategy that involved modifications to Facebook's article suggestion algorithms. Following continued public pressure, including an open letter addressed to Zuckerberg and written by the parents of a Sandy Hook victim, Facebook pulled four of Jones' videos and suspended him for a month.
Still, Jones was not completely banished from the platform until Apple in August decided to drop five of six podcasts published by Jones' Infowars network. Facebook followed suit by shuttering four of Jones' pages for repeated policy violations.
When asked why it took Facebook so long to take action against Jones, Zuckerberg said, "I don't believe that it is the right thing to ban a person for saying something that is factually incorrect."
The New Yorker's Evan Osnos suggested Jones' was "a lot more than factually incorrect," a stance with which Zuckerberg agreed.
"OK, but I think the facts here are pretty clear," Zuckerberg said. "The initial questions were around misinformation."
According to Zuckerberg, Facebook was in the process of deciding what to do when Apple announced the removal of Jones' podcasts.
"When they moved, it was, like, OK, we shouldn't just be sitting on this content and these enforcement decisions. We should move on what we know violates the policy. We need to make a decision now," he said.
It was later reported that Apple CEO Tim Cook and Internet Software and Services Eddy Cue made the decision to ban Jones after a weekend meeting in August.
Apple initially allowed Jones' Infowars app to remain on the App Store, noting the title had not violated App Store guidelines. The app was removed late last week for including "content that is offensive, insensitive, upsetting, intended to disgust, or in exceptionally poor taste."
Since Apple's initial action, Jones has been banned from Facebook, YouTube, Spotify and, most recently, Twitter.
Editor's note: Due to its political nature, comments for this article have been disabled.