iPhone XS and XR: Everything you need to know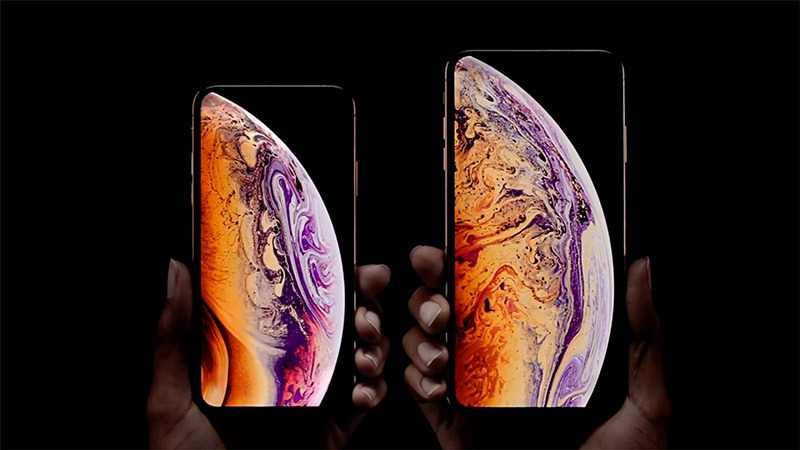 Apple officially revealed their new iPhone XS, XS Max and XR handsets at a special event on Wednesday, introducing the world to the A12 Bionic SoC with larger Neural Engine, new camera advancements and its biggest-screened iPhone yet. We go over the biggest changes from iPhone X, feature additions and new functionality in this video.
Starting with the XS and XS Max, the main difference between the two is the Max's larger 6.5-inch display, which among other things allows for a special landscape user interface. The jumbo sized iPhone also gets a larger battery that lasts an hour longer than the smaller 5.8-inch iPhone XS, a handset that already bests last year's iPhone X by up to 30 minutes.
The XS uses the same Super Retina Display, except it now offers 60 percent better dynamic range and the ability to view HDR photos and video. A big plus is the updated speakers, which now boast wider stereo sound thanks to software tweaks.
The glass covering the XS has been upgraded to be more durable and scratch resistant, and wireless charging is now faster. We're not sure what gains Apple was able to build in, but we'll be testing that out come next week. The XS series also upgrades to IP68 water resistance, allowing it to be submerged in up to 2 meters of water for half an hour.
Face ID is a lot snappier thanks to enhanced algorithms and a faster secure enclave.
All three new phones sport Apple's A12 bionic chip, which packs 6 cores: two high performance cores and four efficiency cores. The two high performance cores are up to 15 percent faster, while the four efficiency cores use up to 50 percent less power than the A11 Bionic chip in the iPhone X.
An even bigger difference comes with the GPU, which now has four cores and is up to 50 percent faster than last year's SoC. That's a pretty huge jump for graphics, but it gets even better. There's a new 8-core neural engine that can run five trillion operations per second, compared to 600 billion on the A11 Bionic.
Moving onto camera changes, the XS has a new dual-camera system, featuring an enhanced true tone flash and a new sensor with deeper pixels that will result in better low-light photos. The image signal processor now works together with the neural engine, allowing for better depth tracking, facial landmarking, red eye reduction and segmentation masks to make portrait blur even better than before.
There's also a new Smart HDR feature that leans on the neural engine to combine multiple exposures to make a single, great-looking HDR photo. Apple claims the process is so quick that there is zero shutter lag.
Apple built in depth control for adjusting a Portrait Photo's depth of field after the fact. Not only that, but Apple has added realistic bokeh that actually morphs instead of just getting smaller or larger when you adjust the f-stop slider.
For video, the XS has better low-light performance, extended dynamic range when shooting at 30fps and stereo audio recording. The front-facing camera now shoots 1080p video at up to 60 frames per second and also features all-new video stabilization.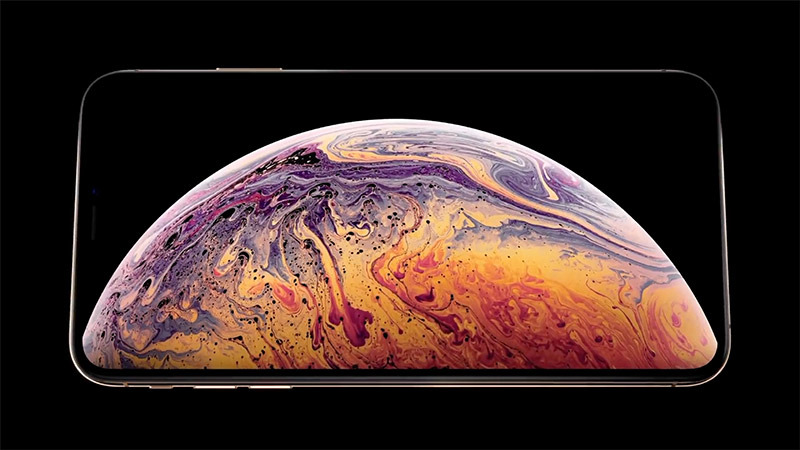 This year's top-of-the-line iPhone benefits from Gigabit-class LTE for even faster download speeds. And if you're a traveler and have two different phone numbers or service plans, you can now use both on one device thanks to eSIM technology.
All three new iPhones and the new Apple Watch Series 4 all come with Bluetooth 5.0, which offers better range and connectivity.
Prices start at $999 for the XS and $1099 for the XS Max, both of which come with 64GB of storage. Models with 256GB of space are priced at $1,149 and $1,249, respectively, while the top-end 512GB models come in at $1,349 and $1,449. Pre-orders for the iPhone X start on Sept. 14, with the first wave of devices scheduled to arrive on Sept. 21.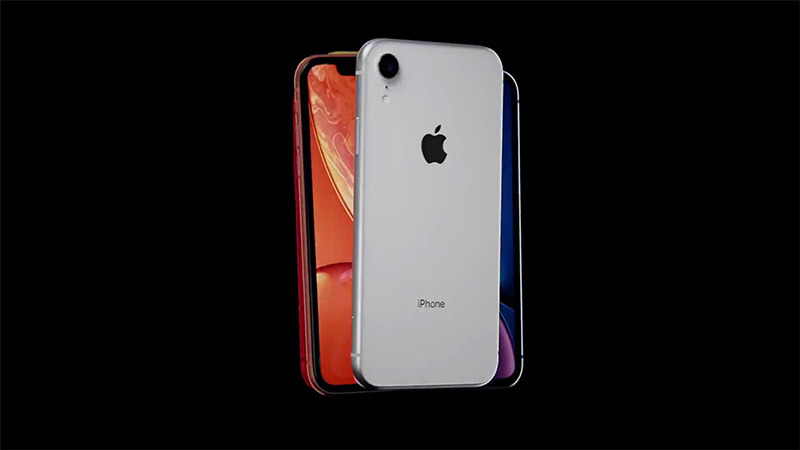 Onto the iPhone XR, the mid-tier offering features a lot of the same changes that are seen in the XS, except it's missing a few things here and there.
First off, it comes in a much wider range of colors: white, black, blue, yellow, coral and (PRODUCT)Red. The chassis is made from 7000 series aluminum instead of surgical grade stainless steel, though both front and back are covered by glass panels.
It has an edge-to-edge screen, just like the XS, except instead of a Super Retina OLED, the XR includes a 6.1-inch Liquid Retina Display, which is an advanced LCD display. It also features Apple's updated Face ID, just like the XS, and comes packing the same wide-angle camera.
Marking a departure from past iPhones, the XR can shoot Portrait Photos with its single lens. Even better, the XR packs the same features like Portrait lighting, Smart HDR, bokeh and depth control, better low light performance and stereo audio recording.
On the front side, you get the same new 7MP camera, Portrait Selfies and access to both Animoji and Memoji.
Inside, the phone is powered by an A12 Bionic chip with newly updated Neural Engine.
Just like the iPhone XS, the XR sports Bluetooth 5.0, dual SIM capabilities, updated durable glass, wireless charging, available fast-charging and a larger battery that lasts up to one and a half hours longer than the iPhone 8 Plus.
Pricing starts at $749 for the 64GB model, and it's only $50 more for the 128GB model. The maximum capacity 256GB model sells for $899. Apple is slated to begin preorders for the iPhone XR on Oct. 19 ahead of launch a week later.