Apple's watchOS 5 with Walkie Talkie, Podcast apps is now available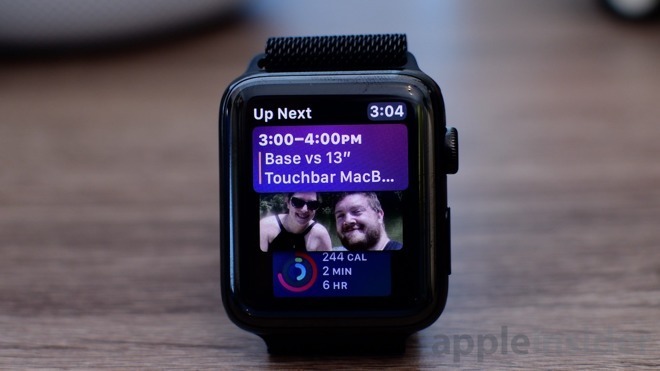 Following ten developer betas, Apple has shipped the final public release of watchOS 5, allowing Apple Watch owners to update to the latest version of the operating system that adds new features, including Walkie Talkie and automatic workout detection.
To update the Apple Watch, open the Apple Watch companion app on the connected iPhone, and tap the My Watch tab. Under the General section, select Software Update and enter the passcode if requested.
Not all Apple Watch owners will be able to benefit from using watchOS 5. The first-generation Apple Watch was not compatible with the software during its beta, and Apple's website also advises the device will not work.
The Apple Watch Series 1 and later iterations can run watchOS 5.
As is to be expected from a milestone operating system release, Apple has included a number of new features and major changes to watchOS 5 to make the Apple Watch even more useful to owners.
One of the most accessible features in watchOS 5 is the Walkie Talkie app, which enables Apple Watch users to perform push-to-talk communications with each other via their wearable devices. After connecting the Apple Watches together via the app, one person can press the on-screen button to open the line of communication, with their message automatically playing aloud on the recipient's device.
Another big change relates to activity, with users able to set up competitions with other Apple Watch users, to encourage them to work out more. Competing against each other for awards at the end of the designated period, the users can check each other's progress over time, enabling accountability for exercise while also showing how far in front or behind their friends are in the contest.
Automatic workout detection will now start a workout on the Apple Watch if one is detected. If a workout session is cut short, the Apple Watch's stress detection feature can kick in and alert the user.
Notifications are being made more intuitive in WatchOS 5, with the ability to respond more easily, while integration with WebKit also adds further improvements to message notifications.
Building upon earlier Apple Music integration, Apple Podcasts has been added to watchOS, with Siri able to play individual podcasts by request. Third party-apps are also enabled to play background audio.
The Siri watch face will now allow third-party apps to appear, including some from Nike. Siri has also been altered to trigger if users raise their wrist to their face, rather than using the earlier "Hey, Siri" verbal prompt.