Streaming services like Apple Music dominate music industry revenue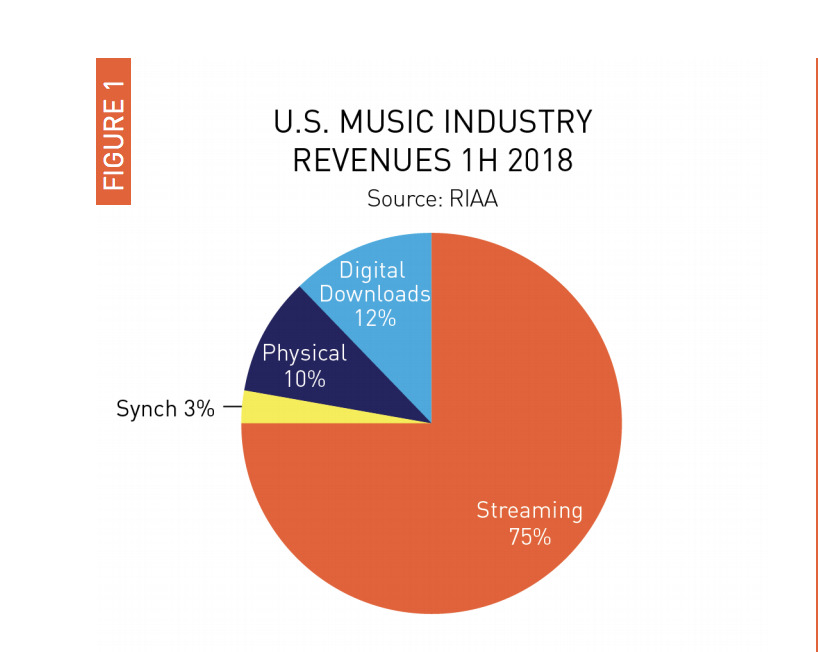 Apple Music and other paid subscriptions are now the biggest source of revenue in a growing music industry, with streaming alone encompassing 75 percent of money earned, far beyond any other contributor.
Three-quarters of the industry's revenues in the first half of 2018 came from streaming, compared to digital downloads at 12 percent and physical sales falling to 10 percent. Meanwhile, streaming revenues grew to $3.4 billion in the first six months of the year, a 28 percent jump over 2017.
Of those revenues, RIAA said, $2.55 billion came from paid subscriptions to Apple Music, Spotify, Tidal and others, although the association did not break out the different services. The $2.55 billion figure is an increase from $1.9 billion in the first half of 2017 and $1.1 billion the first half of 2016.
There are now a total of 46.4 million paid music subscriptions in the U.S., up from 31.5 million a year ago and 20.3 million two years ago, the RIAA said. At the same time, as business models have shifted, U.S. digital download revenues have plummeted to $562 million in the first half of this year from over $1 billion two years ago.
In its new report, RIAA recognized that even with the streaming success, the industry faces challenges.
"Finding an audience amongst an extraordinary range of music choices, competing for the user's attention against other entertainment options on the ubiquitous smartphone, and being prominent on dozens of different digital platforms is not only critical for success, those are attributes that uniquely reside within today's record company," Mitch Glazier, RIAA's president, said regarding the results.