More Apple Music features offered to artists through three 'preferred' distributors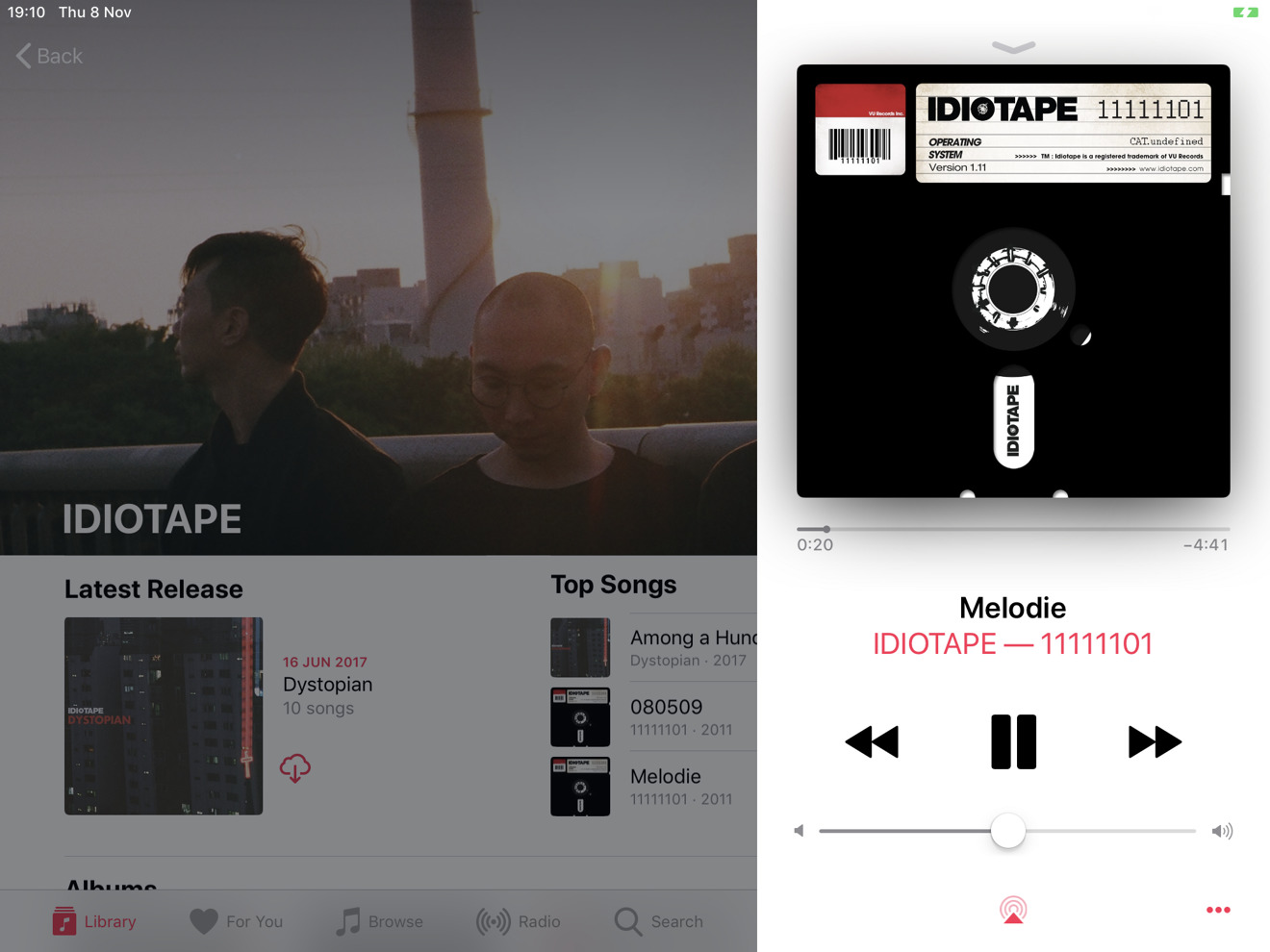 Apple has quietly introduced the "Apple Preferred Distribution Program," a program that will allow three music distributors to provide access to certain Apple Music features that other music distributors won't be able to offer their clients.
The program, which lists all of the music distributors that currently works with Apple to add music to its services, offers three different tiers of service with its partners. Depending on what tier Apple designates the distributor, between Approved, Preferred, and Preferred Plus, clients of the distributor will be provided access to different services.
While there is no target to meet for Approved status, aside from going through a qualification process with Apple, a Preferred distributor is able to deliver 10,000 songs per quarter and have a low Apple Music rejection rate, reports DigitalMusicNews, which grants the distributor basic customer features and support.
Those who reach 40,000 songs delivered per quarter as well as a low Apple Music rejection rate are eligible for Preferred Plus. In return, the distributors gain support for advanced customer features for Apple Music and iTunes, advanced analytics, and early access to Apple Music product features and its Sales and Trends reports.
So far, there are only three distributors that have been designated as Preferred Plus services: CD Baby, Kontor New Media, and The Orchard.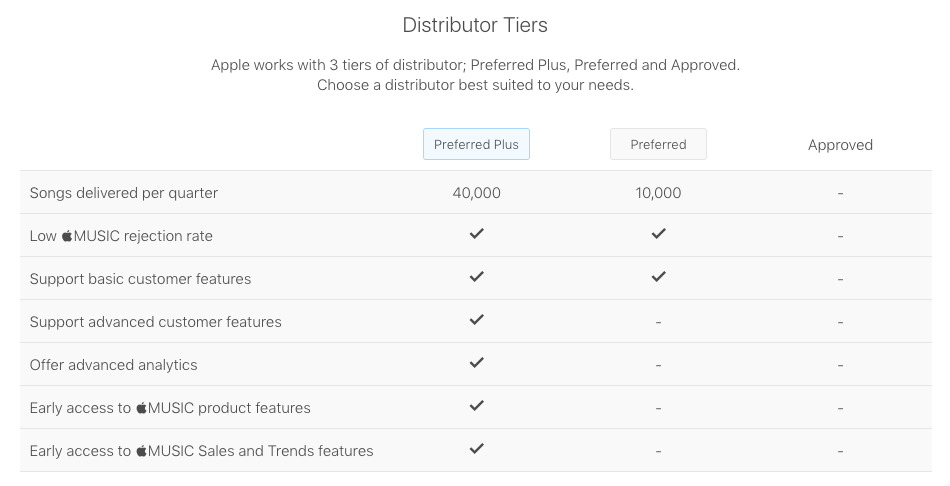 The introduction of the Apple preferred Distribution Program follows a similar scheme set up by Spotify. The streaming music competitor revealed in October a list of "preferred distributors" for musicians to upload tracks to the service, including Distrokid, CD Baby, EmuBands, The Orchard, and FUGA.
In September, Spotify launched the "Spotify for Artists" direct upload program for independents to cut out distribution services entirely. Musicians would be paid royalties directly and get stream reports for their tracks, with no fees or commissions charged by the streaming music service.