Qualcomm might be using political campaign-style attack tactics against Apple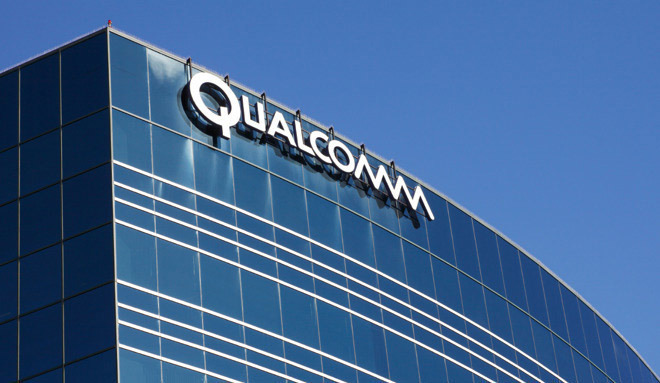 Definers Public Affairs, the firm Facebook hired to go on the offensive against critics after the Cambridge Analytica scandal, might be leading an attack campaign targeting Apple at the behest of Qualcomm, new evidence suggests.
On Wednesday, The New York Times published a scathing expose on Facebook's response to revelations that the social network was compromised, and user data leveraged to sway political sentiment.
Part of the report focused on Facebook's business dealings with Definers, a Washington, D.C., firm specializing in "oppo," or opposition research. The consultant applies political campaign tactics to corporate relations, a strategy that only recently made its way to Silicon Valley when Definers set up an office there under the leadership of Tim Miller.
Facebook contracted Definers to lead a lobbying effort against its critics, including George Soros, in light of the Cambridge Analytica kerfuffle. The social media giant ended its relationship with the firm on Wednesday following the Times report.
Now it appears Definers is, or at least was, conducting a similar campaign against Apple at the direction of Qualcomm or a company with stake in an ongoing legal battle between the two companies.
As noted by the Times, a conservative news site with ties to Definers called the NTK Network published a number of articles critical of both Apple and Google. While Apple CEO Tim Cook is an outspoken critic of data mining business models, making him a potential enemy of Facebook, Definers said its work on Apple was funded by another, unnamed tech company.
Mr. Miller acknowledged that Facebook and Apple do not directly compete. Definers' work on Apple is funded by a third technology company, he said, but Facebook has pushed back against Apple because Mr. Cook's criticism upset Facebook.
While not confirmed, Qualcomm could be that third company.
Apple and Qualcomm are embroiled in a bitter legal battle over patent licensing, royalties, unsavory business practices and other contentious issues, with actions spanning courts, regulatory agencies and trade commissions worldwide. Qualcomm, which maintains the disagreement boils down to favorable IP pricing, has been angling for a settlement, but Apple is reportedly "gearing up for trial."
Business Insider first linked Qualcomm to Definers on Thursday and claims Miller pitched story ideas involving Apple and Qualcomm to its reporters starting late last year. One suggestion was in regard to fines Apple was incurring with the legal action.
In June of last year, some five months after Apple fired the first shot with a $1 billion lawsuit claiming unfair licensing terms, Qualcomm sought a court order forcing Apple suppliers to continue royalty payments as the legal battle raged. Apple had instructed contract manufacturers to withhold payments on grounds that the chipmaker participates in unfair licensing practices, a decision that has added up to $7 billion in unpaid fees as of October.
Shortly after Qualcomm's request, AppleInsider, and this reporter personally, was contacted by Miller about a potential connection between the U.S. Federal Trade Commission and Apple's action against Qualcomm. Specifically, Miller hinted at some level of coordination between an unnamed FTC commissioner, Apple, Intel and Samsung before Apple filed its suit against Qualcomm in early 2017.
Miller did not immediately respond to requests for comment.