Review: Harman Kardon's Google-powered Citation 100 sounds great in an unremarkable way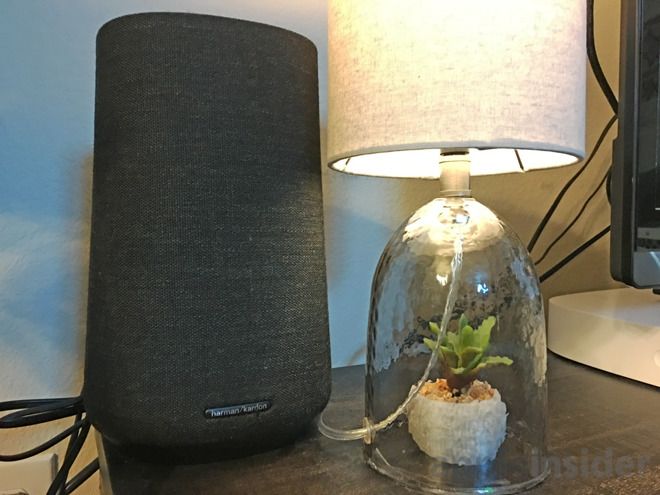 Harman Kardon Citation 100 speaker
AppleInsider may earn an affiliate commission on purchases made through links on our site.
The Citation 100 is a high-quality smartspeaker, and possibly an easy choice for people already bought into Harman Kardon, but otherwise there's not much reason to choose it over speakers from the likes of Apple, Google, or Sonos.
When the Amazon Echo first launched in 2014, sound quality was secondary. Voice commands were star of the show — it was a novelty to play music or control smarthome accessories with your voice alone.
Fast-forward to 2018, and there are enough players in the smartspeaker field that except for barebones options like the Amazon Echo Dot and the Google Home Mini, sound quality is now an inherent part of the pitch, so to speak. Apple of course has the HomePod, and there are various high-end options from both Amazon and Google. Specialists like Polk and Sonos have entered the fray too, making things just that much tougher.
Harman Kardon is another such specialist, in this case banking on Google Assistant for its Citation line. There's a whole ecosystem of Citation gear, the peak being the Citation Tower, which costs a whopping $2,499.95 per pair. We chose to test the Citation 100 partly because it's within the realm of reason at $269.95.
One thing that immediately sets the 100 apart from other smartspeakers is its appearance. Superficially it looks like any other bookshelf speaker, which is probably the point — it can blend into the most pretentious surroundings. Even the four glowing lights that signal when Assistant is active are concealed under fabric.
We should note that the product is probably larger than you're expecting. It's almost a foot tall and over half a foot wide, easily dwarfing rivals like the HomePod or the Sonos One.
Setup is as simple as it is with any Assistant-based speaker. Once you open the Google Home app for iPhones and iPads, the speaker is detected automatically. For those worried it supports both 2.4- and 5-gigahertz Wi-Fi, so it should work with any router.
The configuration process can be as short as a couple of minutes, but may take longer depending on whether there are any firmware updates to install and if you've already customized Google Home. You'll need to set up Voice Match if you want access to personalized content for instance, and you'll also have to log into music and smarthome services — no Apple Music, unfortunately. If you have a compatible TV streamer such as a Chromecast, you can use the speaker to control some video services.
One advantage of the 100 over Apple and Sonos offerings is Bluetooth. If need be you can pair just about any phone, tablet, or laptop directly while keeping the option to talk to Assistant. Be warned however that something as simple as an iPhone notification can potentially disrupt Assistant-triggered content, so you may want to unpair Bluetooth when it's not needed.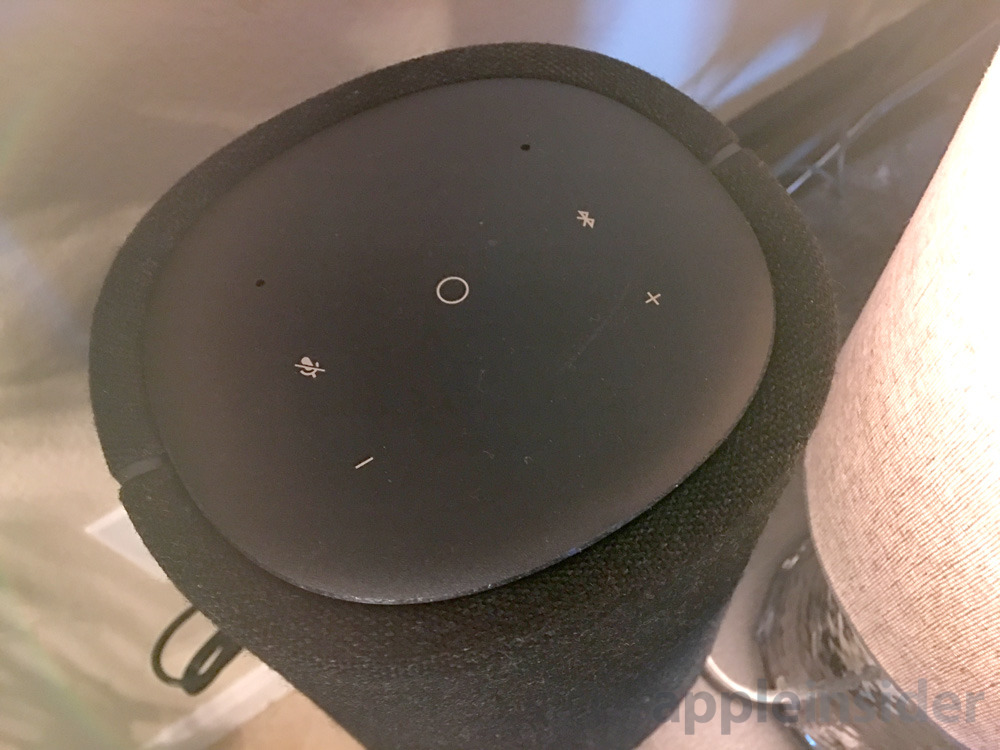 The inevitable question on an Apple-based news site is why someone would choose a Google Assistant speaker over one with Siri. Quite simply, Assistant is still the best voice command platform on the market. It can answer questions Siri can't, and supports services like Spotify and Pandora natively. It's also easier to control — you can ask Assistant to perform two actions in the same sentence.
That being said, the Citation 100 specifically isn't always the best at hearing you. We found that it would sometimes miss our "Hey Google" or "OK Google" cues in instances when a second-gen Amazon Echo had no problem hearing "Alexa." It wasn't to the point of being a dealbreaker, but we were expecting more from Harman Kardon.
The speaker does shine where it counts most, which is fidelity and power. Sound is bright and clear, even at higher volumes, and a 102-millimeter woofer delivers plenty of bass. You can pair it with a second unit for stereo sound, though that certainly isn't necessary.
We actually prefer the cheaper Sonos One slightly in terms of fidelity, but the 100 is clearly more powerful, and perhaps better for people wanting something that can replace a stereo system — that is, unless they live in an apartment or can afford something costlier, like a multi-unit One bundle.
Conclusions
We were happy with the Citation 100, yet as we said at the beginning, it's hard to argue why you would pick it over any other high-end smartspeaker. Bluetooth might be one reason, but for as much as the speaker costs, it's odd that there are no 3.5mm or optical connections.
If you can, we would recommend doing a test of the product in person. It could be that Harman Kardon's tuning will strike you just the right way, in which case there shouldn't be much stopping you from picking one up.
Score: 4 out of 5
Where to buy
Harman's Citation 100 wireless speaker retails for $299.95 and can be ordered from Amazon or B&H Photo. Both retailers offer free shipping, but B&H will not collect sales tax in many states, which can potentially save shoppers in select states over $20.