Tim Cook says 'no place' for hate groups on Apple platforms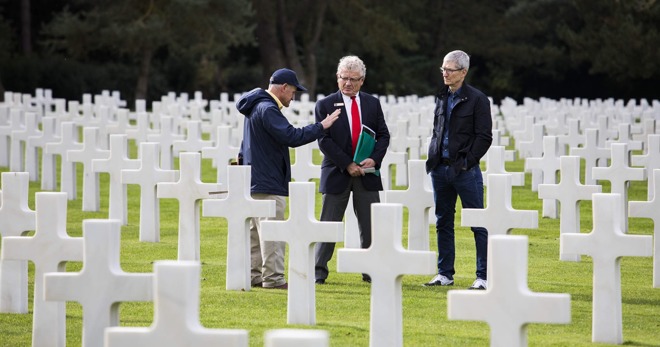 AppleInsider may earn an affiliate commission on purchases made through links on our site.
In accepting the Anti-Defamation League's first-ever "Courage Against Hate" award on Monday, Apple CEO Tim Cook delivered a firm statement in support of the organization and against far-right groups.
"At Apple, we believe technology needs to have a clear point of view," Cook said at the League's Never is Now summit on anti-Semitism. "This is no time to get tied up in knots. We only have one message for those who seek to push hate, division, or violence: you have no place on our platforms. You have no home here.
"From the earliest days of iTunes to Apple Music today we have always prohibited music with a history of white supremacy. Why? Because it's the right thing to do. And as we showed this year, we won't give a platform to violent conspiracy theorists. Why? Because it's the right thing to do."
Among other theories, Jones has infamously claimed that the 2012 massacre at Sandy Hook Elementary School was a "false flag" operation intended to give the government an excuse to confiscate guns, even going so far as to call families of victims "crisis actors" and broadcasting their addresses. Some of Jones' followers have harassed Sandy Hook relatives or issued death threats.
"Apple is a technology company, but we never forget the devices we make are imagined by human minds, built by human hands, and meant to improve human lives," Cook said later in his speech. "I worry less about computers that think like people and more about people that think like computers. Technology should be about human potential. It should be about optimism."
Far-right terrorism has come to the forefront of U.S. politics in the past two years thanks to a surge of incidents, such as the October massacre at the Tree of Life synagogue in Pittsburgh, which killed 11 people.