Qualcomm wins import & sales ban on iPhones shipping with iOS 11 in China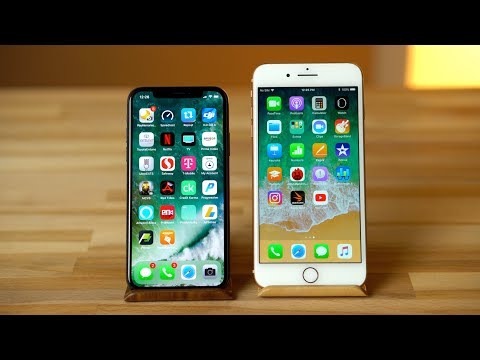 Qualcomm has won a preliminary order in a Chinese court banning the import and sale of iPhones with older versions of iOS installed out-of-the-box, over software patents that Apple was found to have violated in iOS 11.
"Apple continues to benefit from our intellectual property while refusing to compensate us," general counsel of Qualcomm Don Rosenberg, said in a statement about the matter.
The ban was won based on Apple's violation of Qualcomm's software patents related to resizing photographs and app management on a touch screen. According to Reuters, the iPhone 6S through the iPhone X violate the patents in question — assuming that they are running iOS 11 or earlier.
Apple can — and likely will — appeal the import and sales ban.The iPhone XS, iPhone XS Max, and iPhone XR are not listed as banned devices, as they were not available when the suit was filed in 2017. The ban does not impact second-hand sales, and at present, devices are still available for sale in the country.
"Qualcomm's effort to ban our products is another desperate move by a company whose illegal practices are under investigation by regulators around the world," Apple said in a statement to AppleInsider. "All iPhone models remain available for our customers in China. We will pursue all our legal options through the courts."
Qualcomm originally was looking for a ban on manufacturing the devices in China as well, but it appears to have lost that part of the suit. This matter over software implementation is a separate one than the Qualcomm modem chip legal battle that continues to rage.
Apple first filed a $1 billion lawsuit against Qualcomm in January 2017, arguing that the latter was withholding money as retaliation for cooperation with antitrust investigations. The battle quickly escalated, resulting in suits and countersuits around the world. In September, Qualcomm accused Apple of delivering trade secrets to Intel to improve the performance of modems.
An August settlement over similar matters saw Qualcomm pay $93 million in fines to Taiwan and promise to invest $700 million in the country over five years.
A U.S. Federal Trade Commission lawsuit actually precedes Apple's, and reached a critical turning point recently when District Judge Lucy Koh issued a preliminary ruling against Qualcomm, calling on it to license technology to rivals like Intel. Qualcomm and the FTC have been pursuing a settlement.
To put pressure on Qualcomm, Apple has been directing its manufacturers to withhold royalty payments, potentially in excess of $7 billion.
Qualcomm's CEO believes that the modem chip saga is nearly over, but Apple seems to disagree, with a source within Apple saying that there have been no meaningful conversations between the two companies in months.
Updated with a statement from Apple, and clarification about iOS 11 versus iOS 12.