Apple remains in violation of Chinese court order after iPhone software update, Qualcomm says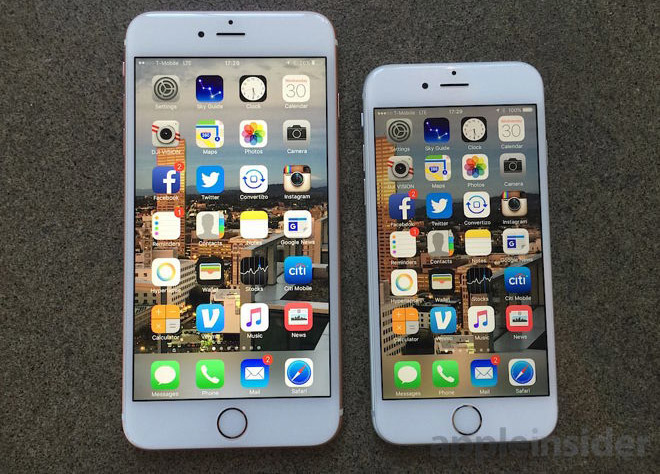 Despite a software update pushed out to iPhone users in China on Monday, Qualcomm believes Apple remains afoul of a court ruling that found certain models of the handset in violation of two patents.
Last week, Qualcomm scored a major win in its worldwide legal battle with Apple when a Chinese court issued a preliminary injunction against older iPhones for infringing on two software patents.
In response to the sales ban, Apple last Thursday announced plans to issue a software update it believed would address the "minor functionality of the two patents at issue in the case." That update was pushed out to users on Monday, according to reports posted to social media outlets.
Qualcomm in a statement to Reuters intimated the new software does not relieve Apple of the Chinese court order. The chipmaker's general counsel, Don Rosenberg, characterizes the software update and Apple's public comments following last week's decision as "deliberate attempts to obfuscate and misdirect."
"Despite Apple's efforts to downplay the significance of the order and its claims of various ways it will address the infringement, Apple apparently continues to flout the legal system by violating the injunctions," Rosenberg said.
Apple representatives speaking on the matter last week implied the court order applies to iPhone models running older versions of iOS. However, a copy of the decision provided to Reuters by Qualcomm focuses on software features and carries no mention of specific operating systems.
Though details not immediately available, it can be assumed that today's iOS update disables or modifies software functions relating to Qualcomm's patents-in-suit. Specifically, the Chinese court found iPhone in infringement of property covering resizing photographs and app management on a touch screen.
While the court sided with Qualcomm, enforcement of the iPhone ban requires time. In a statement to AppleInsider last week, Apple said all iPhone models remain up for sale in China following the court decision.
"Qualcomm's effort to ban our products is another desperate move by a company whose illegal practices are under investigation by regulators around the world," Apple said. "We will pursue all our legal options through the courts."
Apple filed a request for reconsideration with the Chinese court last week.