Apple Watch, iMac Pro, and iPhones - our favorite video efforts of 2018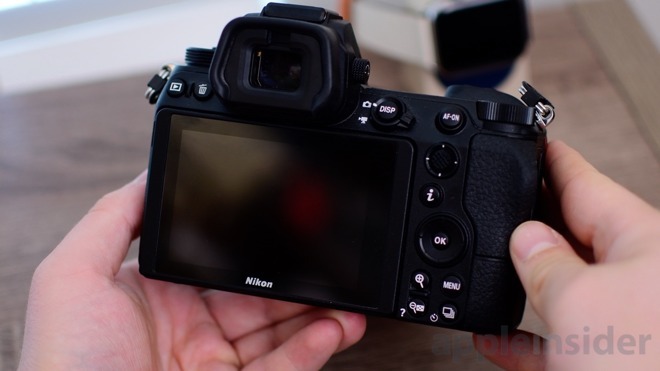 The AppleInsider video team comes together to round up our favorite video endeavors that we debuted throughout 2018 encompassing reviews, comparisons, tutorials, and features.
As we all ready ourselves to ceremoniously flip our calendars into 2019, we've been reflecting back on some of our favorite content throughout the year. We've already highlighted the stories for the year that left an impression, now it seems fitting to do the same for our video undertaking.
In no particular order, these are the AppleInsider video team's favorite productions we've done during 2018.
Apple's 11-inch iPad Pro review
This year, iPad Pro got a major overhaul with a shrunken down chassis, USB-C, and a new Apple Pencil. We spent a lot of time digging in to all the nuances of the new high-end tablet in our review from benchmarking to day-to-day use.
The 12-inch model is particularly great, but the 11-inch is the more popular of the two. As Apple's flagship tablet for the next year, we found it only fitting that our examination make our list of top videos.
Apple's iPhone X nears perfection with iOS 12
The iPhone X was a huge step forward, but there were still rough edges to Apple's largest ever iPhone redesign. When iOS 12 dropped last fall, a pile of changes were inbound. Many of these changes were clearly designed for the iPhone X, and the subsequent iPhone XS and XS Max that debuted not long after.
High-profile features such as Face ID got dramatic improvements with a speedier read time, the chance to rescan, and the ability to register a second face.
All the iPad-specific features of iOS 12
Much time spent discussing the Apple's latest mobile OS has revolved around iPhone, but iPad got plenty of love too in iOS 12. New gestures, a beefed-up camera import workflow, and several new apps all made the exhaustive list.
In this video, we've spent some time discussing all of the iPad-specific features that are new this time around.
With iOS 13 only months away, taking a look back at what iOS 12 brought seems only fitting.
Top 10 features of Apple Watch Series 4
There's so much new with the latest Apple Watch Series 4, more than be touched upon in a simple review. To help bring it all into perspective, we isolated our top ten features only found in the Series 4, separating it from the Series 3.
By breaking it down into individual features, we get to spend much more time talking about them individually.
Watch the video and see which of the new features is your personal favorite.
Reviewing Apple's iMac Pro
Apple has been slowly courting pro users once more, upgrading their desktops, laptops, and tablets with more promised in 2019. We threw a pile of tests at Apple's titular pro desktop to see if this powerhouse really was worth the $5K Apple was asking for it.
Reviewing the iMac Pro was a big undertaking and technically dropped at the tail end of 2017, but the topic was present throughout much of 2018.
If we're lucky, next year you'll likely be seeing the new Mac Pro on this list.
Reviewing iPhone X after six months
An iPhone review is pretty commonplace and come just before or after a new device launches. That usually gives reviewers days or sometimes even just hours of use with a new handset before their piece goes live. The iPhone X brought with it a ton of new changes ahead of the XS and XS Max such as a new display and Face ID. It was a transformative device that many had strong opinions on. Hopefully we helped a few people's decisions easier with our long-term review.
That's why our six-month review made our list of top videos because it explores Apple's top device after a significant amount of use.
How to create your own HomeKit camera with Raspberry Pi and Homebridge
The HomeKit camera market has slightly expanded throughout 2018, but most home security cameras still lack support for Apple's smart home platform. That's why we spent a lot amount of time working on creating our own HomeKit camera using a Raspberry Pi and Homebridge.
Using Homebridge isn't a perfect solution, but does cost much less than a retail version. As a bonus, it is also a fun project to undertake.
Something so in-depth is much easier to follow with both visual and written instructions, making this a perfect topic for one of our most popular HomeKit videos to date.
Comparing the 2018 iPad against the 10.5-inch iPad Pro
Apple surprised many this year by introing a new low-end iPad aimed squarely at the education market. A question we were asked frequently after was which to pick up — the older 10.5-inch iPad Pro or the newer 2018 iPad. That's the question we set out to answer in this video.
At near a million views on YouTube, it's clear you guys enjoyed the topic too.
Everything new in tvOS 12
Apple largely skipped over tvOS during their annual developer conference, leading most to assume Apple wasn't making many changes this year. Turns out, that is only partially true. While not the huge feature-infusion others got, tvOS still got many worthwhile updates.
In this highlighted video, we show off everything you care about in Apple's set top box update including new single sign on, easier password entry, and Dolby Atmos support.
Dell XPS 9370 versus Apple 13-inch MacBook Pro with Touch Bar
As Mac users, we clearly have a preference when it comes to our favorite OS, but we get that not everyone is a steadfast Mac user. This year, Apple's 13-inch MacBook Pro with Touch Bar gets some pretty substantial improvements, with a beefier processor, faster GPU and new True Tone display. The upgrades bring the small form factor Pro on par with Dell's XPS 13, our all-time favorite Windows laptop.
Both machines get compared in this video, helping those on the fence decide between which portable powerhouse.