Apple still considering North Carolina campus, report suggests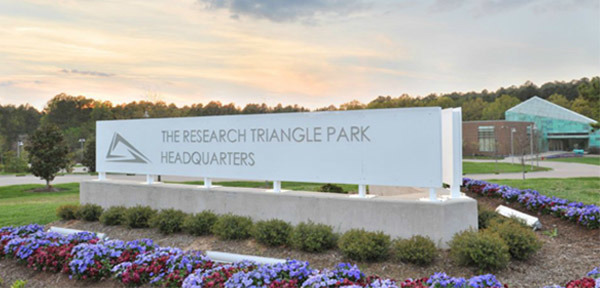 A firm tied to a known Apple lobbyist recently purchased a large parcel of land in North Carolina's Research Triangle Park, suggesting the tech giant is still eyeing the area as the site of a new campus.
The 281-acre plot of land in Wake County, which Apple purportedly considered for a new campus earlier this year, was this week sold to a recently established LLC called Acute Investments, reports WRAL Tech Wire.
Scott Levitan, CEO of the Research Triangle Foundation, confirmed the sale concluded this week, but would not comment further on the deal.
Apple is not officially attached to the purchase, but R. Bruce Thompson, a lobbyist connected to the tech giant, was named in the public documents. Thompson is Apple's local arbitrator when the company negotiates government incentives related to local job recruitment, the report said. The lobbyist's current registration to conduct operations for Apple, under the authorization of law firm Parker Poe, Adams & Bernstein, expires at the end of 2018.
The sale reignites speculation that Apple is moving forward with plans to open a campus in North Carolina.
Reports earlier this year claimed Apple was on the verge of announcing a deal that would see the development of a major facility in the area known as the Triangle. At the time, sources familiar with then-ongoing negotiations estimated Apple's campus would house between 5,000 to 10,000 workers.
The rumor mill ground to a halt this month, however, as Apple announced plans to invest $1 billion in a new Austin, Tex., campus as part of a wider U.S. infrastructure strategy.
A new campus was expected, but its location came as a surprise to many. In an interview discussing Apple's campus buildout plans earlier this year, CEO Tim Cook said the company was not considering California or Texas as new base of operations.
Following Apple's announcement, North Carolina Gov. Roy Cooper declined to comment on why his state failed to make the final cut, calling Apple an "open recruiting situation."