Apple's earnings warning indicates trouble in China, but everyone should calm down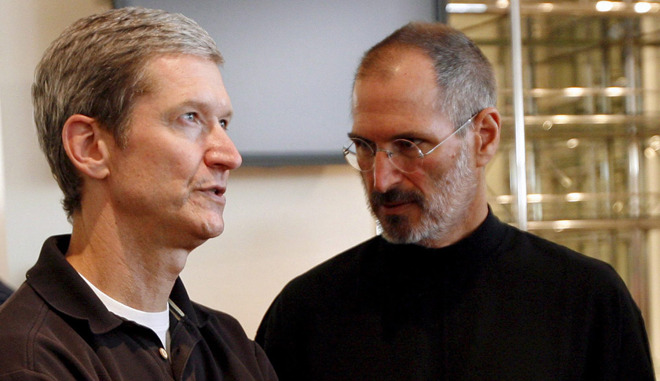 AppleInsider may earn an affiliate commission on purchases made through links on our site.
By the looks of the headlines since Wednesday afternoon, you'd think that Apple Park is on fire, and the company is headed for a loss for the quarter. While the earnings miss discussion isn't a net positive for the company, there are still a few things to keep in mind.
We got a lot of emails last night about what happened, and let me tell you — they are loaded with hot takes. Minus the trolls using an assortment of vile language and so forth, let's talk about them, what's going on, and what it means to the Apple user.
In case you were under a rock yesterday, Apple published a revenue revision, saying that Apple would hit $84 billion in revenue for the holiday quarter. As such, most of the headlines we've seen overnight are talking about Apple missing projections by $9 billion.
Sure, that's not wrong, but it also isn't precise. So, let's get precise — that $84 billion that Apple CEO Tim Cook was talking about is short of Apple's predicted range by between $5 billion and $9 billion.
And, despite the revision, it will still be Apple's second biggest quarter in the history of the company, eclipsed only by the 2017 holiday season.
Let's take a closer look.
Profit margin remains effectively unchanged
There's been a lot of talk about how the holiday sales propped up Apple, or doomed it to a bad quarter. Given that Apple's profit margin is unchanged from the last quarter, unchanged from what the company predicted in November for the quarter, and effectively the same as the holiday quarter from 2017, that doesn't seem to be the case.
There has been a certain aggression to Apple's sales since Steve Jobs handed the company to Tim Cook. There have always been ways to get Apple's products at less than Apple's retail.
Of course, we'd rather Apple had hit its targets, but let's talk about the letter itself, and the knee-jerk reactions we're seeing.
Key points from the letter
The biggest takeaway is business in China — which I very briefly mentioned in our forums last night. Cook had a lot to say on the matter, and the emphasis we're putting on the full quote below is ours, not his.
Lower than anticipated iPhone revenue, primarily in Greater China, accounts for all of our revenue shortfall to our guidance and for much more than our entire year-over-year revenue decline. In fact, categories outside of iPhone (Services, Mac, iPad, Wearables/Home/Accessories) combined to grow almost 19 percent year-over-year.
While Greater China and other emerging markets accounted for the vast majority of the year-over-year iPhone revenue decline, in some developed markets, iPhone upgrades also were not as strong as we thought they would be. While macroeconomic challenges in some markets were a key contributor to this trend, we believe there are other factors broadly impacting our iPhone performance, including consumers adapting to a world with fewer carrier subsidies, US dollar strength-related price increases, and some customers taking advantage of significantly reduced pricing for iPhone battery replacements.
From this, there are two key takeaways. Weakness in China for the iPhone for any one of an assortment in reasons is the key driver, and given that both statements are true, Apple's other products like the Mac and iPad more than made up the difference — and performed better than Apple had expected.
Indeed, revenue records, even with all the sales that have been decried by analysts, were set across the globe — just not in China.
We also expect to set all-time revenue records in several developed countries, including the United States, Canada, Germany, Italy, Spain, the Netherlands and Korea. And, while we saw challenges in some emerging markets, others set records, including Mexico, Poland, Malaysia and Vietnam.
Cook was specific about what products brought in these record-breaking revenue as well.
Also, as I mentioned earlier, revenue outside of our iPhone business grew by almost 19 percent year-over-year, including all-time record revenue from Services, Wearables and Mac.
Specifically, services generated over $10.8 billion in revenue during the quarter, hitting record revenue in "every geographic segment." Wearables grew 50 percent year-over-year, and the Mac saw unspecified year-over year revenue growth, and the iPad Pro saw double-digit revenue growth.
A record for earnings per share, but this means little
Cook said in the letter that Apple was going to report an all-time record for earnings per share.
Earnings per share is a derived metric. It's great that this is a record, but this was inevitable, given the ongoing stock buyback that the company has been proceeding with unabated.
"But the analysts were right!"
Well, considering that their job is telling investors what they think about a company's prospects, it's about time that they got something right. A blind squirrel eventually finds a nut. However, the irresponsible hot takes from most of them this morning are coming fast and furious.
There are calls for Tim Cook's resignation, which are insane from a shareholder value perspective. There are second-guesses about everything. There is a lawsuit in the works claiming that Apple misled investors with last quarter's claims about China, because sales were up last quarter, so how could they possibly be down this quarter. There is a lot of unnecessary panic about every single aspect of Apple's business — including the parts like Services, the Mac, and wearables that Cook called out as record-breaking.
And, there is already a lot of useless hyperbole, like Wedbush's Daniel Ives saying that Wednesday was "Apple's darkest day in the iPhone era." One analyst — and note that he's repeatedly emailed us with the exact same claim — says that foot traffic in Apple stores is "pathetic." That seems like a bad take given our own observations, and the aforementioned record revenue in the US, which the letter clearly spelled out. Idiotic comparisons to Nokia and Blackberry have already begun from other analysts.
None of this changes the fact that there will be an iPhone in 2019, and probably a refresh every year until we all die of old age and are forgotten.
Seriously, quit with the "Steve Jobs would never..." nonsense
This isn't the first time that Apple has posted an earnings miss. In 2002, Steve Jobs announced one too. On June 18, 2002, Apple issued a two-paragraph warning that they were going to miss earnings. Apple predicted that it would generate about $1.6 billion. It corrected that figure to between $1.4 billion to $1.45 billion.
"Like others in our industry, we are experiencing a slowdown in sales this quarter. As a result, we're going to miss our revenue projections by around 10%, resulting in slightly lower profits," said Steve Jobs, Apple's CEO. "We've got some amazing new products in development, so we're excited about the year ahead. As one of the few companies currently making a profit in the PC business, we remain very optimistic about Apple's prospects for long-term growth."
We're not going to delve into the history here. John Gruber at Daring Fireball discussed this at some length, and it is a good read.
But what does this mean for the users?
Of course, from this chair, we'd rather Apple have made the predicted revenue target. But, Wednesday's letter to investors means just as much to users as every other earnings report has for the last 15 years. It means exactly nothing.
Why this happened means nothing to the user, at least outside of China. China consumers buying cheaper Chinese brands isn't a big surprise — what was the surprise is by how much they did it.
Apple isn't going to shut down the iCloud servers, isn't going to sell itself to Dell or anybody else, and it isn't going to focus on anything but the highest-end of the market. Your iPhone won't magically stop working because of the only $84 billion in the quarter that the company is expecting to make, and the data that I am moving from one Thunderbolt array to another right now isn't going to transfer slower. From a pricing perspective, we aren't expecting any radical changes in the company's sales structure for any of its hardware.
You're going to hear a lot in the next few weeks before the earnings announcement. You're going to hear a lot of talking heads suggest what Apple should do, you're going to hear a lot of hardware suggestions that will save the company on the news, in our forums, on Reddit, on Twitter, and on your social media venue of choice. While that wish-fulfillment fantasy may make that person happy, none of the suggestions will be the savior of the company that the navel-gazer thinks it will be.
The only thing that changed for all of us between December 31 and January 1 is a numerical year increment — there was no seismic shift in attitudes or humanity as a whole over that one day. Likewise, the only thing that's changed for Apple between Wednesday morning and Thursday is that Apple will report that it made more money in a quarter than it did from 2000 to 2005 in total, instead of 2000 to 2006.
It will evolve like it always has, and survive just fine.