HSBC again slashing AAPL target, based on continued iPhone and China woes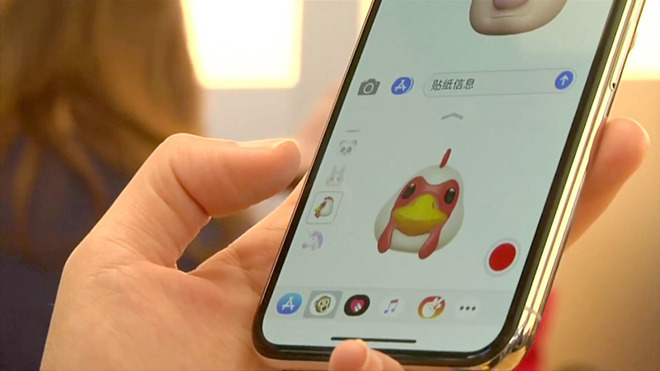 HSBC has joined the ranks of analysts and investors who have lowered their expectations for Apple after the company's revenue warning, with the firm seeing issues both with the iPhone's average selling price and how the company is handling multiple issues in China.
In a note to investors on Wednesday titled "China bites even more," HSBC's analysts admitted "although we had expected challenges for Apple in China and other economies, the intensity has surprised us to the downside.
HSBC has altered its price target for Apple a second time in a two-month period, setting the target from $200 to $160 per share, a more dramatic reduction compared to December's drop from $205 to $200.
HSBC's note follows a week after Apple warned investors it was anticipating reduced revenue for its quarterly result of $84 billion, down from its originally anticipated range of between $89 billion and $93 billion. Apple CEO Tim Cook highlighted "lower than anticipated iPhone revenue, primarily in Greater China," as being the main cause for the revenue shortfall, with weaker iPhone upgrades being a major issue.
"China situation remains complex; patents disputes add to the headwinds," advises HSBC, referencing an iPhone ban issued by a Chinese court over alleged infringement of Qualcomm's patents.
China accounted for 20 percent of Apple's total revenue for hardware and Services for the full year of 2018, meaning the country "remains important to Apple," suggests HSBC.
The analysts also blamed the current dispute between the Trump Administration in the United States with the Chinese government. "The US-China trade tensions appear to have not just impacted the Chinese economy, but also consumers' attitude towards Apple products."
HSBC's analysis on China differs from the advice offered by Commerce Secretary Wilbur Ross on Monday, who claimed Apple's financial woes were not due to the trade tensions, but at the same time admitting the tariffs on Chinese imports "certainly has hurt the Chinese economy."
Apple has also become the victim of a product boycott, urged by Chinese firms in response to the tariffs, as well as showing solidarity with Meng Wanzhou, the Huawei CFO who was arrested in China at the request of the U.S. government. Firms in the country have offered to subsidize employee smartphone purchases if they acquire the devices from local vendors, while some issued threats against those buying Apple goods or using iPhones for work.
HSBC joins the chorus of analysts suggesting Apple is in a poor situation, one that issued numerous comments about Apple's guidance miss within days of Apple's announcement, and offering similar statements on Apple's business in China.
While China is a major issue for HSBC, it warns of the problem of relaxed sales growth, with unit shipments somewhat stagnating compared to last year's results, but are saved in part by Apple's high iPhone average selling price. HSBC analyst Erwan Rambourg suggests it will be hard for Apple to continue to "dramatically" raise the ASP for the coming years to combat the sales dropoff.