Chinese anti-counterfeit alliance demands Apple respect iPhone sales ban from Chinese court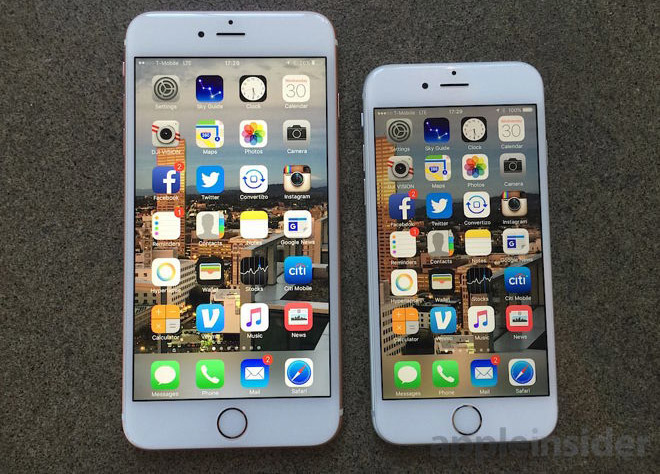 AppleInsider is supported by its audience and may earn commission as an Amazon Associate and affiliate partner on qualifying purchases. These affiliate partnerships do not influence our editorial content.
Apple needs to respect the decision of a court banning the sale of some iPhone models in China, a Chinese anti-counterfeit alliance declared on Thursday, alleging subsidiaries affected by the order are seemingly ignoring the demand relating to a Qualcomm patent infringement case.
Four subsidiaries of Apple in the country were subject to two preliminary injunctions from early December, effectively banning the import and sale of iPhones running iOS 11 or older versions of the operating system. The ban, instigated by Qualcomm, covers the iPhone 6S through to the iPhone X, but does not apply to the iPhone XS, iPhone XS Max, and iPhone XR, nor to devices running iOS 12.
The China Anti-Infringement and Anti-Counterfeit Innovation Strategic Alliance claims the subsidiaries are flouting the court order, and is failing to respect the court, reports CNBC.
"The Alliance has noticed that the four Chinese subsidiaries of Apple Inc. concerned have not performed this order and even refused to receive the written injunction order legally served by the court," a statement from the alliance reads. "Such an act has attracted broad attention, sparked heated discussions, and even evoked great indignation in China and abroad."
Apple is then urged to respect the court's order "rather than defy and even trample the Chinese law by leveraging its super economic power and clout."
It is unclear exactly how much the alliance's statement will affect Apple, as it is a non-government organization that aims to protect intellectual property rights, and has no actual legal power to compel actions. The group is said to be made up of a variety of trade associations and universities, as well as major firms including Alibaba, JD.com, and Xiaomi.
The ban itself was put in place following a ruling on December 10 in favor of Qualcomm, which accused Apple of violating software patents relating to resizing photographs and app management on a touchscreen device. While it affected earlier iOS versions, Apple did attempt to work around the ban by issuing a software update to make infringing iPhones compliant.
Qualcomm has since provided a court with evidence of Apple failing to abide by the sale and import ban, and argued that it should also be extended to the 2018 iPhone releases as well.
Apple is also reportedly looking for other ways to skirt the sales ban, by taking advantage of agreements between its assemblers and Qualcomm. It is thought that iPhones produced by Pegatron are exempt from the ban, while those sourced from Foxconn and Wistron are blocked, with the belief it is due to Pegatron paying a license fee for the disputed software.
The China-based activities is only part of the overall Apple and Qualcomm patent spat, which includes a German ban on the iPhone 7 and 8, as well as a courtroom fight in the United States expected to take place in April.